Country

United States




Years of service

1990 - 1997





Name

Kevin Gaines




Role

Police officer







Born

February 6, 1966 (

1966-02-06

)

- Los Angeles, California, USA




Department

Los Angeles Police Department


Rank

Sworn in as an Officer - 1990





Died

March 18, 1997 (aged 31) Studio City, California, U.S.




Similar

Rafael Pérez (police officer), David Mack (police officer), Nino Durden
Lapd detective frank lyga on killing police officer kevin gaines
Kevin Lee Gaines (February 6, 1966 – March 18, 1997) was an officer assigned to the infamous Los Angeles Police Department Community Resources Against Street Hoodlums unit implicated in the Rampart scandal.
Contents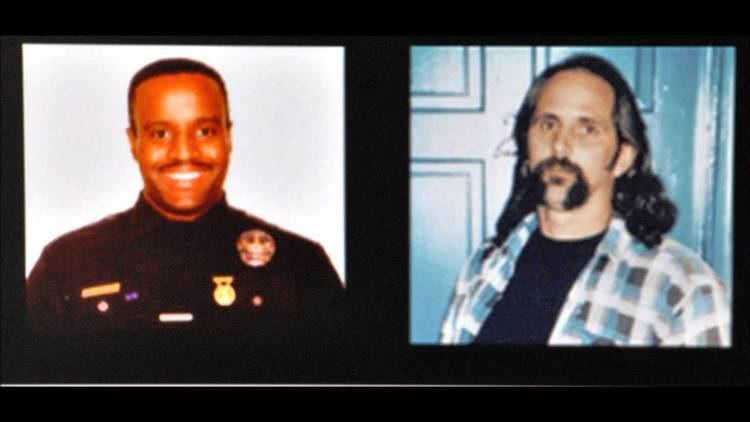 Gaines had ties to Death Row Records, the Bloods, and dated Suge Knight's ex-wife. He was shot and killed on March 18, 1997, by undercover LAPD officer Frank Lyga, who was determined to be acting in self-defense. At the time of his death, Gaines was 31 and a seven-year veteran of the force.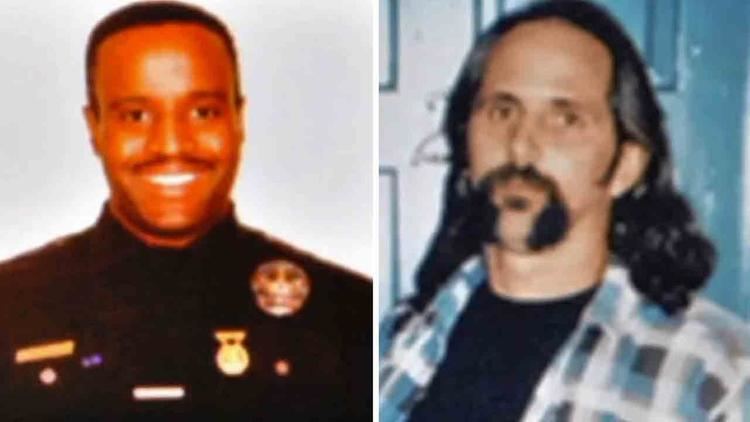 The shooting of a black officer by a white officer fueled racial tensions and prompted a media frenzy. The investigation into Gaines's behavior also provided the first clues to the widespread police corruption of the Rampart scandal.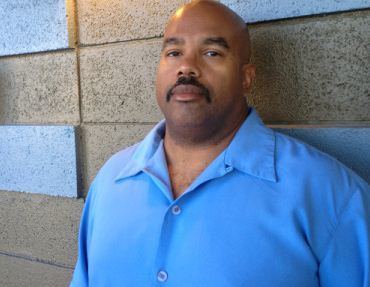 Frank lyga the death of lapd officer dr employee kevin gaines leaked audio
First evidence of corruption

Evidence of Gaines's corrupt behavior first surfaced in the summer of 1996. Police responded to a 911 call reporting a shooting at a Hollywood Hills mansion. Gaines, off duty, showed up at the scene and is alleged to have initiated an altercation with the responding officers. The officers handcuffed Gaines when he became verbally abusive and provocative. According to police records, Gaines shouted profanities and stated, "I hate fucking cops."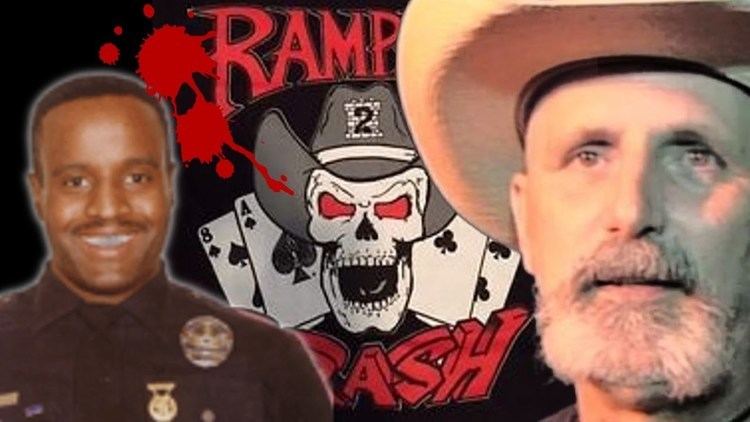 Gaines claimed he was mistreated by the police and hired an attorney to file a claim against the city. However, when LAPD Internal Affairs investigated the incident, they discovered the 911 call had actually been made by Gaines himself. Investigating officer Russell Poole, who later became deeply involved in investigating the Rampart Scandal, claimed that "the evidence suggests that he did that to engage LAPD in a confrontation and basically wanted to secure a pension or whatever by filing a lawsuit."
Death
Around 4:00 p.m. on March 18, 1997, undercover LAPD officer Frank Lyga shot and killed Kevin Gaines in self-defense, following a case of apparent road rage. According to Lyga and other witnesses' testimony, Gaines pulled his green Mitsubishi Montero up to Lyga's Buick. A confrontation ensued, with Gaines flashing gang signs at Officer Lyga. Gaines followed Lyga, brandishing a .45 ACP handgun. Lyga took out his gun and called for backup using a hidden radio activated by a foot pedal. Lyga's voice can be heard on police recordings, "Hey, I got a problem. I've got a black guy in a green Jeep coming up here! He's got a gun!"
Pulling up at a stop light, Lyga later testified that he heard Gaines shout, "I'll cap you". Lyga fired his 9×19mm Beretta 92 into the SUV twice, lodging one bullet in Gaines' heart. Lyga radioed one final transmission: "I just shot this guy! I need help! Get up here!"
Lyga reported that Gaines was the first to pull a gun and Lyga responded in self-defense. Lyga told Frontline, "In my training experience this guy had 'I'm a gang member' written all over him."
Lyga served desk duty for one year while the LAPD reviewed the details of the shooting. Following three separate internal investigations, Lyga was exonerated of any wrongdoing. The LAPD concluded that Lyga's shooting was "in policy" and not racially or improperly motivated.
Within three days of the incident, the Gaines family had retained attorney Johnnie Cochran and filed a wrongful death lawsuit against the city of Los Angeles for $25 million. The city eventually settled with Cochran for $250,000. Lyga was angry the city settled, denying him the chance to fully clear his name. Judge Schoettler wrote a letter to Chief Bernard Parks stating, "Had the matter been submitted to me for a determination, I would have found in favor of the City of Los Angeles." Schoettler's letter alleged political reasons for settling the case, namely, City Attorney James Hahn was preparing to run for mayor and black voters were his primary demographic.
Further evidence of corruption
Robbery-homicide detective Poole was assigned to investigate the Lyga-Gaines shooting, and uncovered disturbing information about Gaines' off-duty behavior. Poole discovered that the green Mitsubishi Montero SUV Gaines was driving the night of his death was registered to Sharitha Knight, ex-wife of Suge Knight. Poole soon discovered that Gaines and Knight were romantically involved and living together when he was shot.
Poole's investigation revealed that Gaines's lifestyle went far beyond the means of a $55,000-a-year LAPD cop. Gaines drove a Mercedes and wore designer suits. Detectives found nine credit cards among Gaines's belongings, as well as a receipt for a $952 restaurant tab. The restaurant tab was for Monty's Steakhouse, a Westwood hangout for members of Death Row Records.
Investigators later pieced together that Gaines and other convicted Rampart officers, such as David Mack and Rafael Pérez, earned high salaries working off-duty as security for Death Row Records. Death Row Records was under investigation by the FBI since 1993 for its strong ties to Compton's Mob Piru Bloods gang.
Skepticism
In March 2003, former LAPD officer Brian S. Bentley wrote an article for StreetGangs.com in which he claimed Detective Poole and the LAPD deliberately covered up the true circumstances of Kevin Gaines's death. Bentley alleges that Detective Lyga had a history of being over-aggressive with African American suspects, and hailed from the same West Los Angeles police station that produced Mark Fuhrman, a station that Bentley believes to be racist. Bentley claims that Lyga was overheard bragging in the lobby of this police station that Internal Affairs had told him they would do everything possible to defame Officer Gaines to clear Lyga of wrongdoing.
Bentley, an African American, published a "tell-all" book titled Honor Without Integrity in 2004, which details how he engaged in much of the same behavior both on and off-duty as the convicted Rampart Cops, during his own tenure with the LAPD.
References
Kevin Gaines (police officer) Wikipedia
(Text) CC BY-SA