Kevin "Special K" Daley (born in Panama City, Panama on October 7, 1976) is part of the current Harlem Globetrotters squad. He played collegially for Azusa Pacific University, and joined the Globetrotters after they saw him play in a 2004 summer league.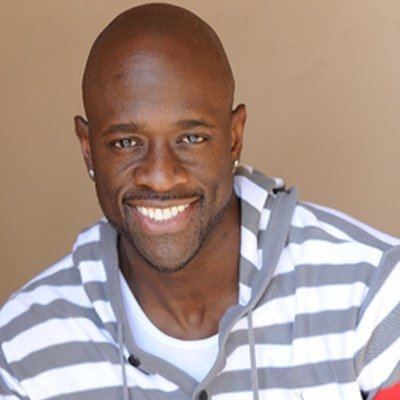 Daley played a young Michael Jordan in the famed Gatorade 2002 commercial "23. vs. 39", in which a Bulls-era Michael Jordan takes on his Wizards-era counterpart in a game of 1-on-1. The spot makers interposed a CGI reproduction of a young MJ onto Daley's body and face in post-production.
Kevin Daley is much more than a professional basketball player. In addition to his high-flying dunks and constant feats of athleticism on the court for the World Famous Harlem Globetrotters, Daley uses his role and access to millions of both basketball and non-basketball fans around the world to spread a message of positivity, hard work and strength through adversity. Daley is no stranger to adversity having to cope with his mother's suicide when he was just three-years-old. An accomplished and engaging speaker, Daley calls on his experiences to stress the importance of listening and learning at every stage of life, as well as the ability for individuals to find the power and knowledge within themselves to overcome obstacles and exceed their goals. Daley's work requires a commitment few of us can imagine; commitment to entertain crowds over 200 times a year and also commitment to maintain that level of performance while away from home and family eight months of the year. Through all the arenas, buses and autographs, Daley commits to his craft with an ever-present smile on his face.
After playing two years at basketball powerhouse UCLA, Kevin transferred and became a standout forward at Azusa Pacific University where he ranked among his Conference's top 10 in virtually every category as a senior, leading the team to a berth in the NAIA Final Four, and earning Conference Most Valuable Player honors in 2000. He played overseas in Australia, Taiwan, the Netherlands and for the Panamanian national team, just to name a few, before catching the eyes of Globetrotter scouts in 2004. Making the most of his opportunity, Daley gave his all every time he took the floor during the team's 2005 World Tour, working his way from competitive player, to featured dunker, to the most prestigious position of Showman in just one season. While many would be satisfied to enjoy the fame and adoration such a high-profile position provides, Daley instead vowed to keep a promise he made to his father – to complete his education.
Working toward a Sociology degree from Ashford University, Daley often had to forgo time with teammates or playing tourist at many of the exotic locations he traveled to keep up with school work. Daley's commitment paid off in 2010 as he earned his degree with honors, posting a 3.6 grade point average. Completing his studies while traveling over 50,000 miles to play 500 games in 150 U.S. cities and 25 countries in a two year period is an accomplishment he hopes will inspire others to do the same, especially his own daughter. In addition to his course load, Daley was also studying for another important test, scoring 100-percent to become an American citizen in 2007.
Daley has been fully committed to making himself the best basketball player, entertainer, role model, motivational speaker, family man, and student he can be.
Daley is currently writing a motivational autobiography called "I Never Stopped Smiling". He also created a website promoting what he calls the '3 D's' of life- Dedication, Desire and Discipline (www.3dquest.net), and has traveled to more than 95 countries, delivering his message in both English and Spanish.