Occupation

Actress




Siblings

Valentine Pelka


Name

Kazia Pelka




Children

Theodora Jordan




Role

Actress




Parents

Tad Pelka, Alma Herley




Spouse

Brian Jordan (m. 1998)








Born

1962 (age 58) Dewsbury, West Riding of Yorkshire, England


Movies and TV shows

Family Affairs, A Little Bit Country


Similar People

Valentine Pelka, Tricia Penrose, Gary Webster, Mal Young
Brookside - Episode 1272 (28th June 1993)
Kazia Pelka (born 1962 in Dewsbury, West Riding of Yorkshire) is a British actress. She trained at LAMDA where she was awarded the Wilfred Foulis prize. She has worked extensively in the theatre with roles ranging from classical to contemporary. She has had major roles in Brookside (Anna Wolska), Heartbeat (district nurse Maggie Bolton) and Channel 5's soap Family Affairs, where she played Chrissy Costello from September 2003 until the show's final episode on 30 December 2005. Pelka won the award for "Best Dramatic Performance" at the 2005 British Soap Awards, the first award ever to be won by Family Affairs. She also appeared as a semi regular character DAC Georgia Hobbs in The Bill, and in numerous other TV shows. Kazia played Carole Middleton in the American TV film Kate and William. In 2015, World's End (TV show) premiered on CBBC, and Pelka played the role of Lena Winters.
Contents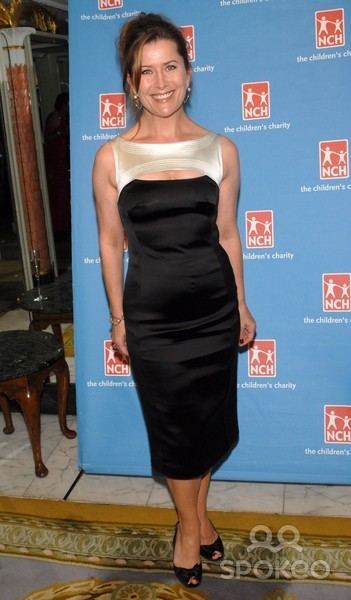 Kazia Pelka was a make up artist before training as an actress and has had a very successful career in the beauty industry alongside her acting career. She is the owner of Dr. Boo, a cosmetic store and beauty salon in London and from July 2014 started to write regularly for Prima magazine. Dr Boo was awarded Gold status by Clarins in 2015.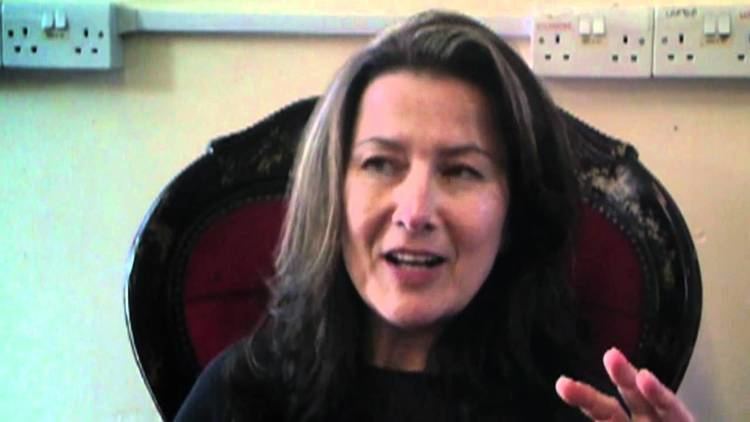 Her brother is the actor Valentine Pelka. They appeared together in the Heartbeat episode Sitting off the Dock of Bay. Their mother was Irish stage actress Alma Herley whose brother, Randal Herley was also an actor. Their maternal grandmother was opera singer Anne Herley.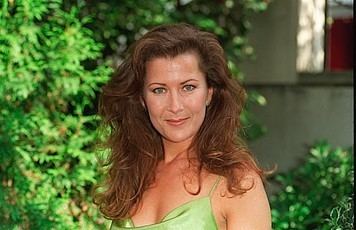 On 24 September 1998 she married the writer Brian Jordan. Their daughter Theodora was born 25 February 2000.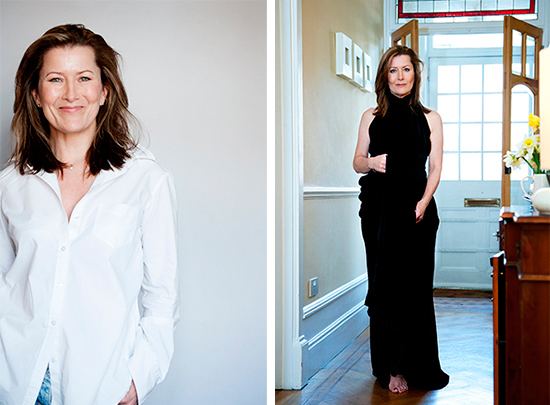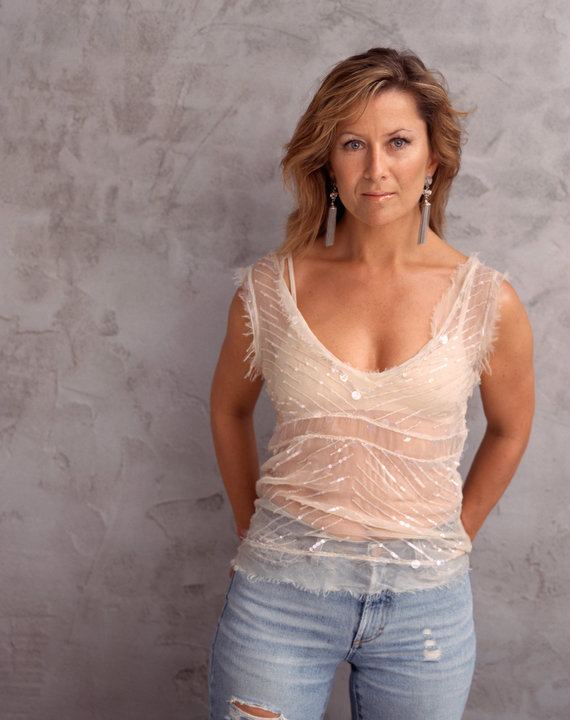 Filmography
Actress
2021
Before We Die (TV Series)
as
Dubravka Mimica
2019
Midsomer Murders (TV Series)
as
Tanya Brzezinski
- The Point of Balance (2019) - Tanya Brzezinski
2019
Dirty God
as
High Court Judge
2008
Casualty (TV Series)
as
Greta Miller / Sarah Phelan / Sarah Brown
- Mrs Walker-To-Be (2015) - Greta Miller
- Forsaking All Others: Part Two (2015) - Greta Miller
- The Next Step (2015) - Greta Miller
- Kansas (2012) - Sarah Phelan
- Opposing Forces (2008) - Sarah Brown
2015
World's End (TV Series)
as
Lena Winters
- World's End (2015) - Lena Winters
- Beyond Hope (2015) - Lena Winters
- Hope (2015) - Lena Winters
- Eight Hours to Impact (2015) - Lena Winters
- Keep Your Enemies Close (2015) - Lena Winters
- Unhuman Behavior (2015) - Lena Winters
- Reality Bites (2015) - Lena Winters
- Truth and Lies (2015) - Lena Winters
- A Is for Apocalypse (2015) - Lena Winters
- Prophecy (2015) - Lena Winters
- Stealing Time (2015) - Lena Winters
- Proof (2015) - Lena Winters
- Divided We Stand (2015) - Lena Winters
- The Origin (2015) - Lena Winters
- The Switch (2015) - Lena Winters
- The Summoning (2015) - Lena Winters
- Guardians (2015) - Lena Winters
- Vial Goings On (2015) - Lena Winters
- Undercover of Night (2015) - Lena Winters
- Trust Someone! (2015) - Lena Winters
- Same Worlds Meet (2015) - Lena Winters
- Double Trouble (2015) - Lena Winters
- Mirror Matter (2015) - Lena Winters
- Leave It Alone - Bad! (2015) - Lena Winters
- Seeing Doppel (2015) - Lena Winters
- Happy Families? (2015) - Lena Winters
- Not Everyone's Version of Normal (2015) - Lena Winters
- Going Nowhere (2015) - Lena Winters
- Foraging About (2015) - Lena Winters
- Surprises (2015) - Lena Winters
- Disappearances (2015) - Lena Winters
- Freedom (2015) - Lena Winters
- Intruder Proof (2015) - Lena Winters
- Trust No-one! (2015) - Lena Winters
2006
Doctors (TV Series)
as
Joanna Wylde / Angelica Harley / Susan Reed
- Just Deserts (2014) - Angelica Harley
- Foreign Affairs (2008) - Joanna Wylde
- Out with the Bathwater (2008) - Joanna Wylde
- Hopelessly Devoted (2008) - Joanna Wylde
- Mama Sings the Blues (2008) - Joanna Wylde
- Nobody's Perfect (2006) - Susan Reed
2012
Crime Stories (TV Series)
as
Sylvia Campbell
- Episode #1.8 (2012) - Sylvia Campbell
2012
A Little Bit Country (Short)
as
Mum
2011
William & Catherine: A Royal Romance (TV Movie)
as
Carole Middleton
2011
New Tricks (TV Series)
as
D.C.I. Melissa Temple
- Moving Target (2011) - D.C.I. Melissa Temple
2010
Inspector Lewis (TV Series)
as
Susan Banks
- Your Sudden Death Question (2010) - Susan Banks
2006
The Bill (TV Series)
as
DAC Georgia Hobbs
- 487: Within Striking Distance (2007) - DAC Georgia Hobbs
- 486: Sticky Fingers (2007) - DAC Georgia Hobbs
- 475: An Article of Faith (2007) - DAC Georgia Hobbs
- 459: Out With a Bang (2006) - DAC Georgia Hobbs
- 458: Every Jack has his Jill (2006) - DAC Georgia Hobbs
- 457: Honour Amongst Thieves (2006) - DAC Georgia Hobbs
- 449: Control of Impulse - Part 2 (2006) - DAC Georgia Hobbs
- 448: Turning the Tables - Part 1 (2006) - DAC Georgia Hobbs
- 442: One Last Try - Part 1 (2006) - DAC Georgia Hobbs
- 419: Lack of Restraint (2006) - DAC Georgia Hobbs
- 418: Mistaken and Misspoken (2006) - DAC Georgia Hobbs
2003
Family Affairs (TV Series)
as
Chrissy Costello
2003
Holby City (TV Series)
as
Cherry Hunter
- When That Shark Bites (2003) - Cherry Hunter
1987
Coronation Street (TV Series)
as
Hazel Wilding / Linda Jackson
1995
Heartbeat (TV Series)
as
Maggie Bolton
- Sylvia's Mother (2001) - Maggie Bolton
- Fallen Heroes (2000) - Maggie Bolton
- Child's Play (2000) - Maggie Bolton
- The Traveller (2000) - Maggie Bolton
- The Fool on the Hill (2000) - Maggie Bolton
- War Stories (2000) - Maggie Bolton
- Chalk and Cheese (2000) - Maggie Bolton
- Desperate Measures (2000) - Maggie Bolton
- Against the Odds (2000) - Maggie Bolton
- The Good Doctor (2000) - Maggie Bolton
- A Shot in the Dark (2000) - Maggie Bolton
- For Art's Sake (2000) - Maggie Bolton
- Weight of Evidence (2000) - Maggie Bolton
- Full Circle (1999) - Maggie Bolton
- Stag at Bay (1999) - Maggie Bolton
- No Surrender (1999) - Maggie Bolton
- Hollywood or Bust (1999) - Maggie Bolton
- Kindness of Strangers (1999) - Maggie Bolton
- Negative Vibes (1999) - Maggie Bolton
- Always a Copper (1999) - Maggie Bolton
- Shotgun Wedding (1999) - Maggie Bolton
- Honor Among Thieves (1999) - Maggie Bolton
- Puppet on a String (1999) - Maggie Bolton
- Tricks of the Trade (1999) - Maggie Bolton
- Manoeuvres in the Dark (1999) - Maggie Bolton
- Testament (1999) - Maggie Bolton
- David Stockwell's Ghost (1999) - Maggie Bolton
- Old Ties (1999) - Maggie Bolton
- Friends Like You (1999) - Maggie Bolton
- All in the Mind (1999) - Maggie Bolton
- Fire and Ashes (1999) - Maggie Bolton
- The Angry Brigade (1999) - Maggie Bolton
- Twists of Fate (1999) - Maggie Bolton
- Echoes of the Past (1998) - Maggie Bolton
- Taking Sides (1998) - Maggie Bolton
- Forbidden Fruit (1998) - Maggie Bolton
- Shadows and Substances (1998) - Maggie Bolton
- Hot Rocks (1998) - Maggie Bolton
- Easy Rider (1998) - Maggie Bolton
- Pat-a-Cake (1998) - Maggie Bolton
- Hello, Goodbye (1998) - Maggie Bolton
- Give a Dog a Bad Name (1998) - Maggie Bolton
- Baby Love (1998) - Maggie Bolton
- Spellbound (1998) - Maggie Bolton
- Past Crimes (1998) - Maggie Bolton
- For Better or Worse (1998) - Maggie Bolton
- Fall Out (1998) - Maggie Bolton
- Snake in the Grass (1998) - Maggie Bolton
- Love Me Do (1998) - Maggie Bolton
- Heroes and Villains (1998) - Maggie Bolton
- Unconsidered Trifles (1998) - Maggie Bolton
- The Enemy Within (1998) - Maggie Bolton
- Local Knowledge (1998) - Maggie Bolton
- Bad Penny (1998) - Maggie Bolton
- Brainstorm (1998) - Maggie Bolton
- The Queen's Message (1997) - Maggie Bolton
- In on the Act (1997) - Maggie Bolton
- Substitute (1997) - Maggie Bolton
- Peace and Quiet (1997) - Maggie Bolton
- Affairs of the Heart (1997) - Maggie Bolton
- What the Butler Saw (1997) - Maggie Bolton
- Sons and Lovers (1997) - Maggie Bolton
- The Family Way (1997) - Maggie Bolton
- Fool for Love (1997) - Maggie Bolton
- Leaving Home (1997) - Maggie Bolton
- Small Beer (1997) - Maggie Bolton
- Pig in the Middle (1997) - Maggie Bolton
- Bad Apple (1997) - Maggie Bolton
- Charity Begins at Home (1996) - Maggie Bolton
- Old Friends (1996) - Maggie Bolton
- Bygones Be Bygones (1996) - Maggie Bolton
- The Best Laid Plans (1996) - Maggie Bolton
- Obsessions (1996) - Maggie Bolton
- Thanks to Alfred (1996) - Maggie Bolton
- Who Needs Enemies (1996) - Maggie Bolton
- The Championship (1996) - Maggie Bolton
- Giving the Game Away (1996) - Maggie Bolton
- Catch Us If You Can (1996) - Maggie Bolton
- Snapped (1996) - Maggie Bolton
- Frail Mortality (1996) - Maggie Bolton
- A Long Shot (1996) - Maggie Bolton
- Forget Me Not (1996) - Maggie Bolton
- Old Colonials (1996) - Maggie Bolton
- Kids (1996) - Maggie Bolton
- Blood Sports (1995) - Maggie Bolton
- Sitting Off the Dock of the Bay (1995) - Maggie Bolton
- Saint Columba's Treasure (1995) - Maggie Bolton
- Unfinished Business (1995) - Maggie Bolton
- Vigilante (1995) - Maggie Bolton
- It's All in the Game (1995) - Maggie Bolton
- Toss Up (1995) - Maggie Bolton
- Gone Tomorrow (1995) - Maggie Bolton
- Sophie's Choice (1995) - Maggie Bolton
- We're All Allies Really (1995) - Maggie Bolton
- Vacant Possession (1995) - Maggie Bolton
- Domestic (1995) - Maggie Bolton
- Thief in the Night (1995) - Maggie Bolton
- Expectations (1995) - Maggie Bolton
- Wishing Well (1995) - Maggie Bolton
2001
Peak Practice (TV Series)
as
Gabby
- Still Waters (2001) - Gabby
1995
The Chief (TV Series)
as
TV Reporter
- Episode #5.2 (1995) - TV Reporter
1994
Space Precinct (TV Series)
as
Madam
- Enforcer (1994) - Madam
1992
Brookside (TV Series)
as
Anna Wolska
1990
Making Out (TV Series)
as
Midwife
- Episode #2.1 (1990) - Midwife
1988
The Dirty Dozen: The Fatal Mission (TV Movie)
as
British Hooker (as Kaiza Pelka)
1987
How We Used to Live (TV Series)
as
Eileen Hodgkins
- 1954-1970: Last Train from Mill Road (1965) (1988) - Eileen Hodgkins
- 1954-1970: Our Kind of Music (1963) (1987) - Eileen Hodgkins
- 1954-1970: Strangers on the Shore (1962) (1987) - Eileen Hodgkins
- 1954-1970: Rising High (1961) (1987) - Eileen Hodgkins
- 1954-1970: Separate Schools (1959) (1987) - Eileen Hodgkins
1985
Mixed Doubles (TV Series)
as
Barmaid
- The Mating Game (1985) - Barmaid
1985
Summer Season (TV Series)
as
Maureen Wilde
- Urban Jungle (1985) - Maureen Wilde
Self
2006
The Way We Worshipped: Christmas Special (TV Movie)
as
Self - Interviewee
2005
The British Soap Awards 2005 (TV Special)
as
Self
2005
The Paul O'Grady Show (TV Series)
as
Self
- Episode #2.39 (2005) - Self
- Episode #2.31 (2005) - Self
2004
Loose Women (TV Series)
as
Self
- Episode #6.38 (2004) - Self
2004
This Morning (TV Series)
as
Self
- Episode dated 6 May 2004 (2004) - Self
2004
The Terry and Gaby Show (TV Series)
as
Self
- Episode #2.37 (2004) - Self
2002
10 Years of Heartbeat (TV Movie documentary)
as
Self
2001
Songs of Praise (TV Series)
as
Narrator
- Episode dated 15 April 2001 (2001) - Narrator
1998
This Is Your Life (TV Series documentary)
as
Self
- Sue Johnston (1998) - Self
1998
Blankety Blank (TV Series)
as
Self
- Episode #14.7 (1998) - Self
1996
That's Showbusiness (TV Series)
as
Self - Panelist
- Episode #8.4 (1996) - Self - Panelist
Archive Footage
1999
Heartbeat Chronicles (Video)
as
Maggie Bolton (uncredited)
References
Kazia Pelka Wikipedia
(Text) CC BY-SA