Jumanji (also known as Jumanji 2) is an upcoming American fantasy adventure film directed by Jake Kasdan and written by Scott Rosenberg. It is a spiritual sequel and continuation of the 1995 film of the same name, and will have a tribute to the late Robin Williams, who starred in the original film. The film stars Dwayne Johnson, Kevin Hart, Jack Black, Karen Gillan and Nick Jonas. The film is scheduled to be released on December 22, 2017 in 2D, RealD 3D, IMAX 3D.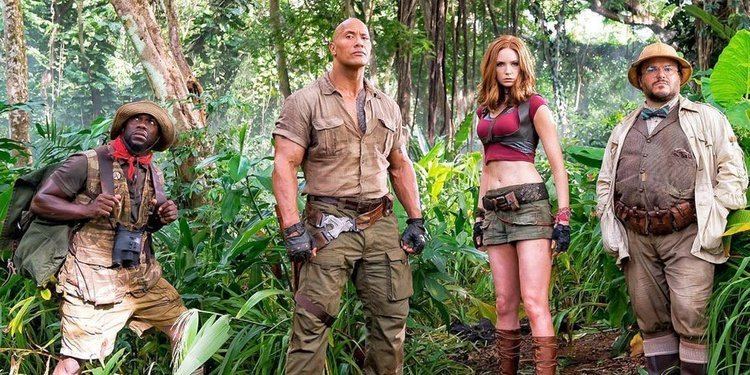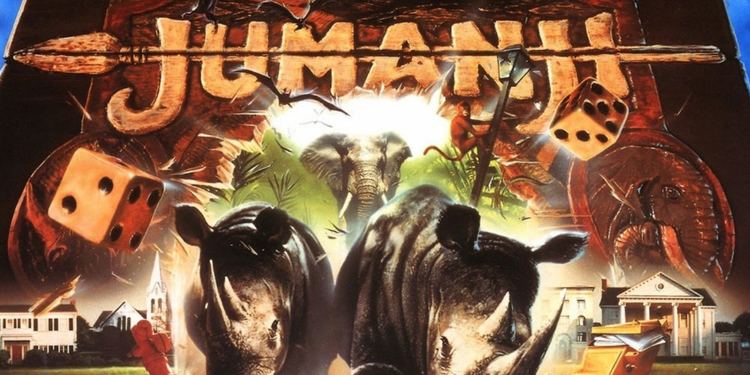 In a brand-new Jumanji adventure, the tables are turned as four teenagers are sucked into Jumanji's world—pitted against rhinos, black mambas and an endless variety of jungle traps and puzzles. To survive, they'll play as characters from the game: meek Peter becomes a brave explorer (Dwayne Johnson); hulky jock Fridge becomes a tiny genius (Kevin Hart); It-girl Judy becomes a bookworm professor (Jack Black); and unathletic Martha becomes an amazonian warrior (Karen Gillan). To beat the game and return to the real world with their lives, they'll have to start seeing things in an entirely different way.
Dwayne Johnson as Dr. Smolder Bravestone
Kevin Hart as Moose Finbarr
Jack Black as Professor Shelly Oberon
Karen Gillan as Ruby Roundhouse
Nick Jonas
Alex Wolff as Peter
Ser'Darius Blain as Anthony "Fridge" Johnson
Madison Iseman as Judy
Maribeth Monroe as Judy's Teacher
Missi Pyle as Coach Webb
Morgan Turner as Martha
Rhys Darby as Nigel
Tim Matheson as Old Man Vreeke
Marc Evan Jackson as Principal Bentley
Bobby Cannavale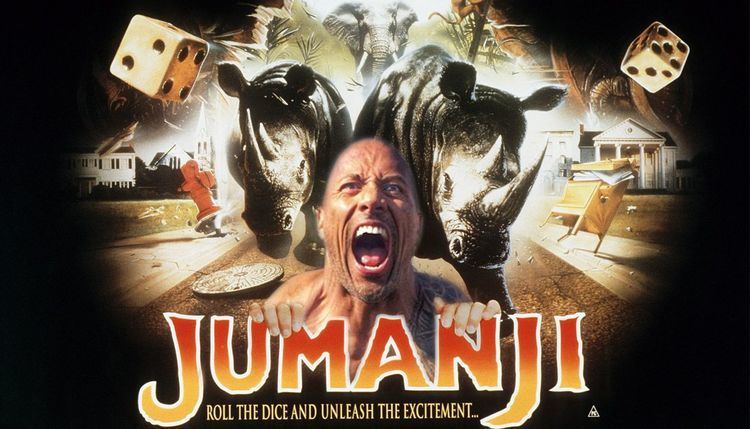 In July 2012, rumors emerged that a remake of the film Jumanji was already in development. In a conversation with The Hollywood Reporter, Columbia Pictures president Doug Belgrad said: "We're going to try and reimagine Jumanji and update it for the present." On August 1, 2012, it was confirmed that Matthew Tolmach would be producing the new version alongside William Teitler, who produced the original film.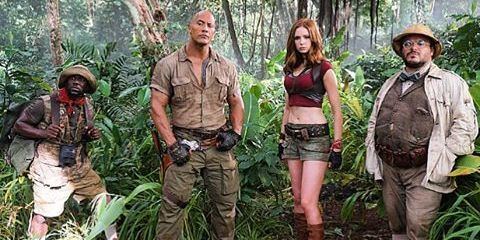 In August 2015, the remake was confirmed when Sony Pictures Entertainment announced their plans to release the film on December 25, 2016. Internet reception to this announcement was negative, with some posters remarking that this announcement came too soon after the death of Williams. The news was also heavily criticized by Bradley Pierce and E! News, the latter of which stated that they felt that the remake was "unnecessary and kind of insulting". On October 23, 2015, Scott Rosenberg was hired to rewrite the script for the film and it was the studio's high priority film to make. On January 14, 2016, Deadline reported that Jake Kasdan had been hired to direct the film from a script by Rosenberg and Jeff Pinkner, based on draft by original writers, Chris McKenna and Erik Sommers.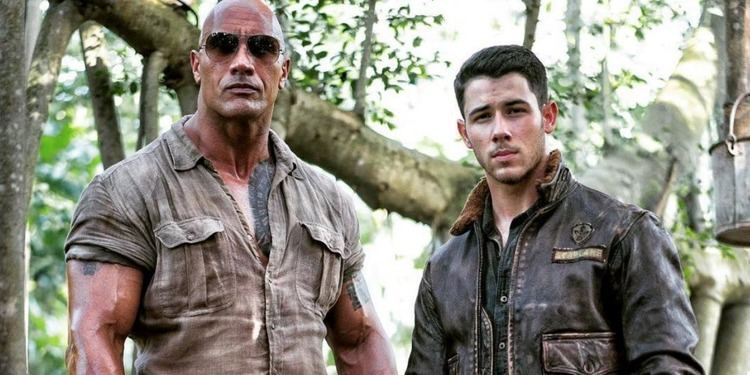 On April 15, 2016, Variety reported that Dwayne Johnson and Kevin Hart were in early talks to star in the film, while both actors have other projects to shoot which might create schedule effects. Later, Johnson confirmed his casting through his Instagram account. July 2016, it was reported that Nick Jonas had joined the film's cast along with the confirmed cast of Johnson, Hart and Jack Black. In August 2016, Johnson clarified that the film would not be a reboot, but a continuation of the 1995 film, and announced that Karen Gillan joined the cast. On September 20, 2016, Ser'Darius Blain and Madison Iseman were cast in the film, with Blain playing Anthony "Fridge" Johnson, and following them on September 22, 2016, Rhys Darby, Morgan Turner, and Alex Wolff joined the cast, where Darby would play Nigel, and Wolff would play Spencer. In November 2016, Bobby Cannavale announced his involvement in the film. In December 2016, Tim Matheson joined the cast of the film, portraying the role of Old Man Vreeke.
James Newton Howard will compose the film's score.
Filming began in September 2016 in Honolulu, Hawaii.
In August 2015, Sony set the film for an December 25, 2016 release. It was later pushed to July 28, 2017. It was announced on November 2, 2016 that the film's release date was pushed back to December 22, 2017.