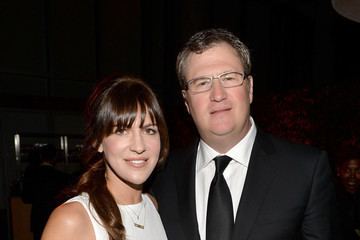 A veteran of the music and film industries, Jordan Schur has garnered a reputation for creating and overseeing innovative and highly profitable ventures. Schur's first major success was Flip Records, a music label he created in 1994 that launched the careers of world-renowned artists such as Limp Bizkit and Staind. Under Schur's guidance, Flip Records went on to sell over 70M records, as the company became a legendary brand in music.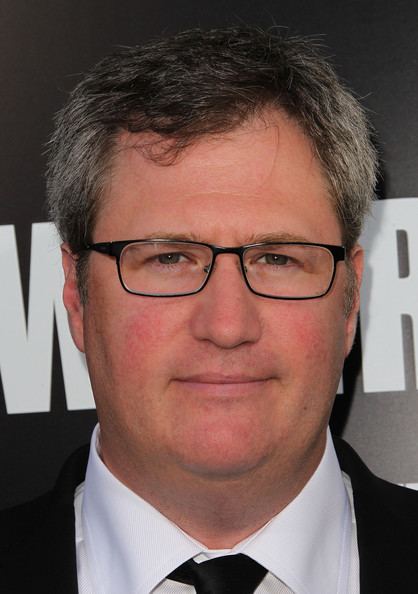 In 1999, Schur began his successful tenure as President of Geffen Records at Universal Music Group where he merged the original Geffen Records with MCA Records and DreamWorks Records. The newly expanded company went on to become the market share leader in the industry generating over 2B dollars in sales. Schur has worked with some of the world's most successful chart-topping artists ranging from Nirvana, Guns N' Roses, Snoop Dogg, Mary J Blige, Rob Zombie, Ashlee Simpson, Sigur Ros, Common, The Roots, Sonic Youth, Blink 182, Enrique Iglesias, Beck, Nelly Furtado, and Counting Crows to name a few.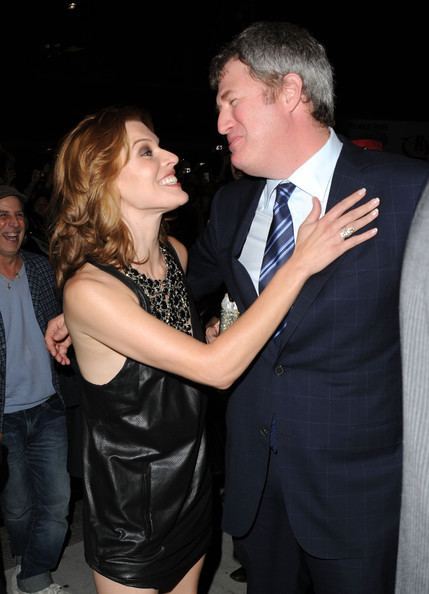 Schur left Geffen in 2006, and founded Suretone Records where artists such as The Cure, Weezer, Chris Cornell, Angels & Airwaves, and Shwayze all found great success. Schur drove several of his artists to #1 chart positions on iTunes and Soundscan, in the US and around the world.
In 2008, Schur founded Mimran Schur Pictures, a film production company. His success includes the highly regarded Stone, starring Robert De Niro, Edward Norton, and Milla Jovovich, and the much-heralded Warrior (2011 film) co-financed with Lionsgate, starring Tom Hardy, Joel Edgerton, and Nick Nolte who earned an Academy Award nomination for his role. Schur also financed and produced the critically acclaimed Henry's Crime, starring Keanu Reeves, James Caan, and Vera Farmiga, as well as produced and financed with Lionsgate, the youth based comedy 'Rapture-Palooza' starring Craig Robinson and Anna Kendrick.
Schur founded Suretone Pictures in 2012, where he has since released several notable films including Pawn Shop Chronicles, starring Paul Walker in one of his last films, Elijah Wood, Vincent D'Onofrio, Brendan Fraser, Matt Dillon and Norman Reedus. Schur will produce Suretone Pictures' current slate of films including the upcoming Five Against A Bullet, a co-production with Columbia Pictures starring Jackie Chan, which Schur will produce with Lorenzo di Bonaventura; The Kid, Vincent D'Onofrio's directorial debut starring Ethan Hawke; romantic comedy Revenge Wedding, a CBS Films production written by Keith Merryman & David Newman, being produced with Andrew O'Connor; Creepers, written by Stephen Susco, based on the novel by David Morrell; One Nation Under God, which Schur and Nick Thurlow will produce; and most recent acquisition, Maybe Someday, helmed by Dean Sams of the band Lonestar, and Scott Thompson.
Schur is also engaged in producing TV shows. Some of his current projects include Let's Stay Together, a comedy written by Sex and the City alumna Amy B. Harris, inspired by the 2014 The New Divorce Is No Divorce column by Richard Kirshenbaum. The project is set up at ABC Studios, which Schur will produce with Ben Silverman of Propagate Content; the Untitled Vic Levin show at Lionsgate TV; and Starmaker, a show based on Schur's music management career, written by Cliff Dorfman (writer of Warrior), in partnership with FOX21.
In January of 2013, Schur merged with Carl Stubner, former CEO of Sanctuary Artist Management, to create Suretone Entertainment, an artist management company, record label, and film and television production company.
Schur in 2014, in partnership with Carl Stubner and Cinsay, created and launched Suretone Live, the world's first syndicatable e-commerce and social media driven film, tv, and music content destination.
Most recently, Suretone Records relaunched with new distribution partner, Warner Music Group's Alternative Distribution Alliance The labels first releases will include ZZ Top, young and highly sought after urban artist Sayyi, and DED, the labels most recent signing whose first single is already in the top 10 sales in the USA.