Covid-19
Ellis O. Briggs




John O. Bell




Edward B. Lawson




4





Tyler Thompson




John Muccio




Lester D. Mallory






1989, Washington, D.C., United States




George Washington University




Rock Creek Cemetery



John Joseph Muccio (March 19, 1900 – May 19, 1989) was an Italian-born American diplomat who served as the first United States Ambassador to Korea following the establishment of the Republic of Korea in 1948. His title was "Special Representative of the President" (Harry Truman) in 1948-49 and Ambassador from 1949 through 1952. During his tenure, the Korean War began. In 1950, before the war broke out, he negotiated the first agreement on American military aid to Korea, worth $10 million at that time. Later that year, in testimony to Congress, Muccio called for increased assistance to Seoul and warned that Communist forces were a growing threat north of the 38th parallel.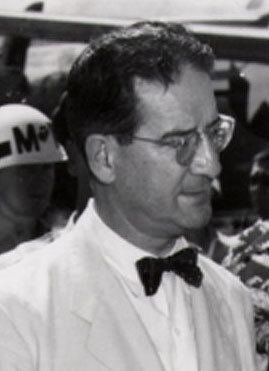 Under President Dwight Eisenhower, Muccio served as United States Ambassador to Iceland, where he was also the first American to hold the title of Ambassador (his original title was Envoy Extraordinary and Minister Plenipotentiary).
Finally, Muccio served as United States Ambassador to Guatemala before he retired from the United States Foreign Service in 1961.
John J. Muccio Wikipedia