John Gaston Grant (January 1, 1858 – June 21, 1923) was a politician and served in the U.S. House of Representatives.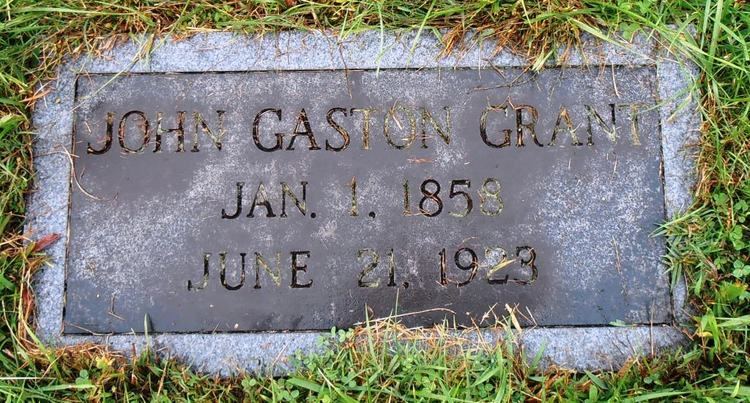 John Gaston Grant was born January 1, 1858 in a log cabin in Edneyville Township, Henderson County, North Carolina. He was the fifth child of William Colin and Sarah Elizabeth (Freeman) Grant, of Henderson County, North Carolina. He was self-educated and a lifelong "Radical" or Republican. He was called "Cornbread John" by local Democratic-leaning newspaper, The French Broad Hustler. He married Zsa Zura Edney on March 30, 1876, in Henderson County, North Carolina.
Grant was a Member of the North Carolina House of Representatives in 1889, but declined a renomination. He was the sheriff of Henderson County 1892–1896 and refused a renomination in 1896. He was elected as a Republican to the Sixty-first Congress (March 4, 1909 – March 3, 1911). He was an unsuccessful candidate for reelection in 1910 to the Sixty-second Congress after which he resumed agricultural pursuits.
Grant died in Hendersonville, North Carolina on June 21, 1923, and is interred in Oakdale Cemetery.