Jerry Dean Lumpe (June 2, 1933 – August 15, 2014) was a Major League Baseball second baseman for the New York Yankees (1956–59), Kansas City Athletics (1959–63) and Detroit Tigers (1964–67).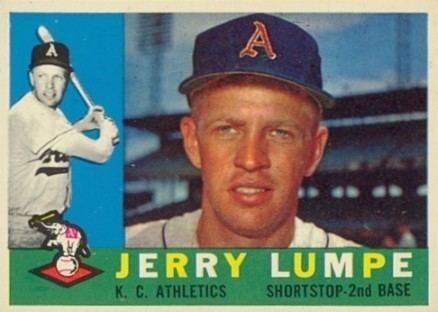 Lumpe was a member of the 1958 World Series championship team, appearing in six games for the Yankees. He started three of them at third base, including the decisive Game 7 victory over the Milwaukee Braves. He also played for New York in the previous year's World Series, won in seven games by the Braves.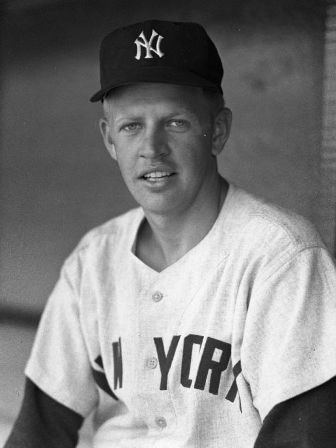 He was traded on May 26, 1959 by the Yankees along with pitchers Johnny Kucks and Tom Sturdivant to the Kansas City A's in exchange for outfielder Hector Lopez and pitcher Ralph Terry.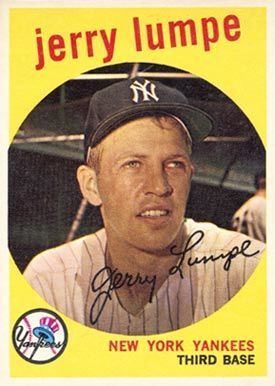 Late in his career, in his first season with Detroit, he was named to the 1964 American League All-Star team.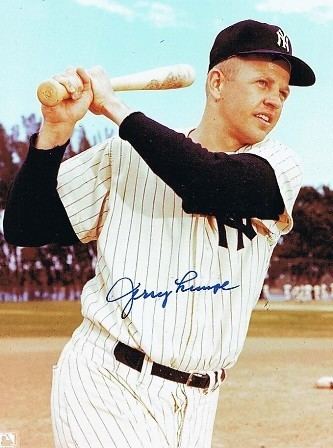 Lumpe was raised in Warsaw, Missouri. He and future Yankee teammate Norm Siebern had been basketball players together for Missouri State University, when the school was known as Southwest Missouri State, where they won two NAIA Championships in 1952 and 1953, although both needed to miss some tournament games to report to baseball spring training camp. Lumpe maintained strong ties to the university and died in 2014 in Springfield, Missouri, the school's home.
He finished 25th in voting for the 1962 American League MVP for playing in 156 Games and had 641 At Bats, 89 Runs, 193 Hits, 34 Doubles, 10 Triples, 10 Home Runs, 83 RBI, 44 Walks, .301 Batting Average, .341 On-base percentage, .432 Slugging Percentage, 277 Total Bases, 6 Sacrifice Hits and 9 Sacrifice Flies.
In 12 seasons he played in 1,371 Games and had 4,912 At Bats, 620 Runs, 1,314 Hits, 190 Doubles, 52 Triples, 47 Home Runs, 454 RBI, 20 Stolen Bases, 428 Walks, .268 Batting Average, .325 On-base percentage, .356 Slugging Percentage, 1,749 Total Bases, 57 Sacrifice Hits, 36 Sacrifice Flies and 21 Intentional Walks.