Jean-Claude Skrela (born 1 October 1949 in Colomiers, Haute-Garonne) is a former coach of the French national rugby union team. His son, David Skrela, is a French rugby union player and his daughter, Gaëlle Skrela, is a professional basketball player.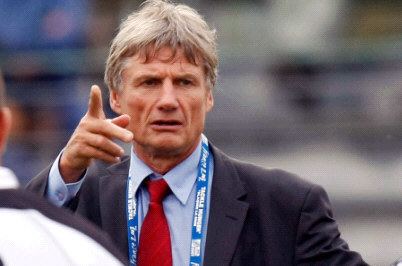 The son of Polish refugees (father came from the village Kobiela, the mother of the village Charbinowice), he played rugby union for Toulouse. He played 46 times for France as a back row forward, culminating in a Five Nations Grand Slam in 1977. He also scored the first four-point try in a major Test match on 20 November 1971, when he charged down a kick from Australian fullback Arthur McGill.
Skrela took over as national team coach from Pierre Berbizier after the 1995 Rugby World Cup. Despite France's historic 43-31 victory over the All Blacks in their World Cup semi-final at Twickenham, Skrela was heavily criticised for his team's performance in the early part of the 1999 World Cup. The French went on to lose the 6 November final to 35-12 Australia - the largest margin of any of the four tournaments to date.
He went on to coach the national side to their first-ever back-to-back Grand Slams in 1997 and 1998, before France slumped to the wooden spoon in 1999.
He resigned and was replaced by Bernard Laporte at the end of 1999.