Jamie Crompton is a British musician, who has played as a guitarist with Suzi Quatro and Wishbone Ash, amongst others.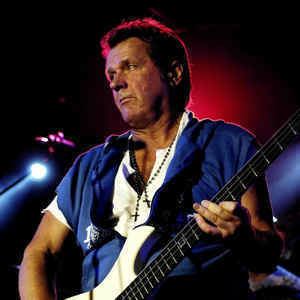 Jamie began his musical career in the late 1970s, playing drums with various new wave bands, before moving onto the guitar. In 1983 he played in a band called the Blue Meanies, which also featured future Wishbone Ash drummer Ray Weston in its line-up. In the early 1980s he joined Suzi Quatro, with whom he toured the world extensively and recorded two albums in the United States.
Jamie was Artist Relations Manager with Fender Musical Instruments Corporation | Fender Europe between 1997-2008. Following this he worked as Features Writer for Guitarist Magazine in the UK interviewing Jeff Beck, Kirk Hammett of Metallica, Sonny Landreth, Kaki King, Seasick Steve, The Killers, John Mayer, Francis Rossi, Duane Eddy & others. Following this Jamie tour managed various artists across S.America, Europe & the USA. He is now European Director of Entertainment Relations with Gibson Guitars based in London, England.