James Wormley (January 16, 1819 – October 18, 1884) was the owner and operator of the Wormley Hotel, which opened in Washington D.C. in 1869. He was widely reported in 1865 to have been at the bedside of Abraham Lincoln when he died, but that has been widely disputed.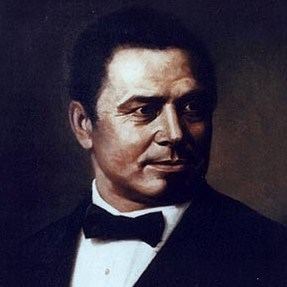 Wormley was born a free black citizen in 1819 in Washington, though he and his siblings believed they were of Indian descent. Wormley started out driving a carriage for his father, who owned a livery near the Willard Hotel. In this capacity he met many prominent men in the city and turned those connections into an opportunity to manage a club in the city. He gained a reputation as a fine steward and worked for some time as a steward on a Mississippi riverboat and then as steward for Reverdy Johnson.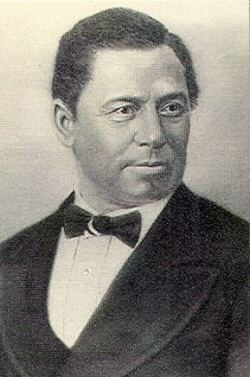 Wormley was instrumental, in 1871, in getting Congress to fund the city's first public elementary school for black students, the Sumner School, and chaired the committee that oversaw its construction. He also chaired the committee that oversaw construction of the first elementary school for black children, which opened as the Wormley School one year after his death and closed in 1952. The building is now home to the Wormley Row condominium.
The hotel was the site of the Wormley Agreement, which resolved the disputed presidential election of 1876, contested between Rutherford B. Hayes and Samuel J. Tilden.
Wormley died on October 18, 1884. He was interred at Columbian Harmony Cemetery in Washington, D.C. In the 1890s, following James Wormley's death, his son, James T. Wormley took over management of the hotel.
Wormley's life and achievements were featured in the Washington Post article "A Hotel for the History Books" by Nicholas E. Hollis on March 18, 2001. Hollis also addressed the American Bar Association, and other audiences while launching a special recognition project honoring Wormley.