James Sinclair (Born in 1960 in Beckenham Kent) is a master of the Wing Chun Kung Fu style, and the head of the UK Wing Chun Kung Fu Association. He began training in Wing Chun in the late 1970s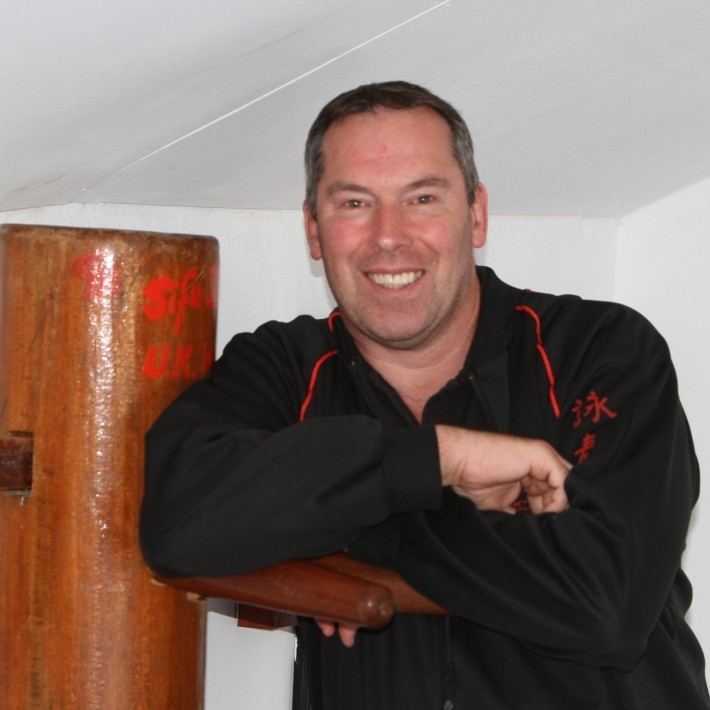 James Sinclair studied Karate from Sensei Alan White in Pitsea near Basildon in Essex in the early 1970s before switching to Wing Chun.
James trained and taught in London. James Sinclair was responsible for overseeing most of the teaching for a number of years and has been responsible for starting the careers and many well known teachers and inspiring them to stay with Wing Chun decades later.
In 1985 James left his teacher and set up the UK Wing Chun Association. James was eventually recognized for his skills and work promoting Wing Chun in 2005 when the Ving Tsun Athletic Association. Hong Kong VTAA awarded James and his senior students 'Sifu Certification' and lifetime membership. James also taught a popular seminar at the 2nd World Conference in Hong Kong.
James moved to Rayleigh in Essex in 1989 where in 2000 he set up his own full-time school. The UK Wing Chun Association has gone on to become a well-respected nonpolitical group that has 3 full-time schools, many branches and no contracts or 'business plan'. It is simply a group of like-minded people enjoying their training and promoting Wing Chun in a positive light to the public and fellow martial artist.
James Sinclair has trained with Grandmaster Ip Chun on numerous occasions but does not consider himself a student of Ip Chun. He has only ever had one Sifu but has, over the years, learnt from many individuals from many lineages and generations.
James now lives in Cambridgeshire. He is married with four children.