Covid-19
James Orr





Theologian






September 6, 1913, Glasgow, United Kingdom




University of Glasgow, Glasgow School of Art




The Christian view of G, The Virgin Birth of Christ: Be, The Progress of Dogma, Revelation and Inspiration, The problem of the Old T
James Orr (1844–6 September 1913) was a Scottish Presbyterian minister and professor of church history and then theology. He was an influential defender of evangelical doctrine and a contributor to The Fundamentals.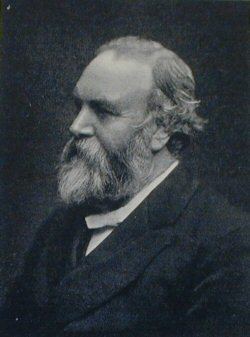 Orr was born in Glasgow and spent his childhood in Manchester and Leeds. He was orphaned and became an apprentice bookbinder, but went on to enter Glasgow University in 1865. In 1870, he obtained an M.A. in Philosophy of Mind, and after graduating from the theological college of the Presbyterian Church, he was ordained a minister in Hawick. In 1885 he received a D.D. from Glasgow University, and in the early 1890s delivered a series of lectures that later became the influential The Christian View of God and the World. He was appointed professor of Church history in 1891 at the theological college of the United Presbyterian Church. He was one of the primary promoters of the union of the United Presbyterian Church with the Free Church of Scotland, and he represented the United Presbyterians in the unification talks. After they joined in 1900, he moved to Free Church College (now Trinity College), as professor of apologetics and theology. He lectured widely in both Britain and the United States.
Orr was a vocal critic of theological liberalism (of Albrecht Ritschl especially) and helped establish Christian fundamentalism. His lectures and writings upheld the doctrines of the virgin birth and resurrection of Jesus, and the infallibility of the Bible. In contrast to modern fundamentalists and his friend B.B. Warfield, he did not agree with the stronger position of Biblical inerrancy. Like Warfield, but also unlike modern Christian fundamentalists, he advocated a position which he called "theistic evolution", but which would today be called progressive creationism.
James Orr (theologian) Wikipedia