James Murphy, FAIA, (1834–1907) was an Irish-American architect active in late-nineteenth- and early twentieth-century New England, who designed numerous Roman Catholic churches and related structures. He was a Fellow of the American Institute of Architects.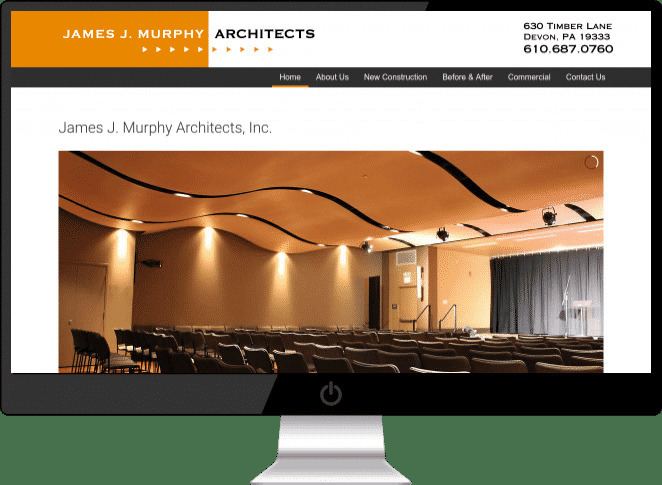 Murphy was born in 1834 in County Tipperary, Ireland. In 1852, he emigrated to the United States along with his brother Michael. Soon after his arrival, he entered the Brooklyn, New York firm of Patrick C. Keely as an apprentice. Keely was already an established architect specializing in ecclesiastical design. Eventually, Murphy became a partner in the firm, operating as Keely & Murphy. Murphy would later marry Keely's sister-in-law.
By the mid-1860s, the duo opened a branch office in Providence, Rhode Island. In 1875, the partnership was dissolved and Murphy established his own practice. Murphy continued to specialize in church design for the ever-growing number of Roman Catholic parishes during the late nineteenth century, particularly in the southern New England area of Massachusetts, Rhode Island, and Connecticut.
In the 1880s and 1890s, Murphy employed his nephew, Ambrose J. Murphy, who would later partner with Frank R. Hindle. Some time around 1900, Murphy established a new office in Boston, Massachusetts.
James Murphy married Patrick Charles Keely's sister-in-law. Murphy had a brother, Michael Murphy, with whom he emigrated to America. The architect, Ambrose J. Murphy, was his nephew. Murphy died April 18, 1907 at the Holy Ghost Hospital (Cambridge, Massachusetts) in Cambridge, Massachusetts.
Ambrose J. Murphy continued James Murphy's firm after 1907. He entered into partnership with Frank R. Hindle to form the firm of Murphy & Hindle, which practiced architecture in Rhode Island until the 1940s. That firm also specialized in church design.