James Freedman (born 6 April 1965) is a British entertainer, sleight of hand artist and expert on stealth crime and theft from person. He is most well known for his skill as a pickpocket and his ability to secretly pick the pockets of volunteers. For this reason, he is also known as the 'Man of Steal'.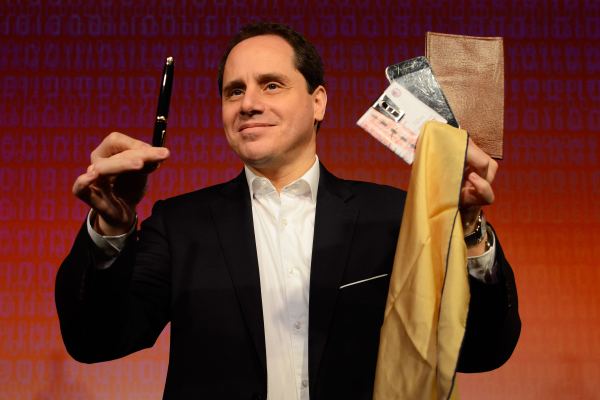 James Freedman has picked the pockets of the Mayor of London, the Chancellor of the Exchequer and the Governor of the Bank of England. In 2013 Time Out wrote that he is "the world's number one pickpocket".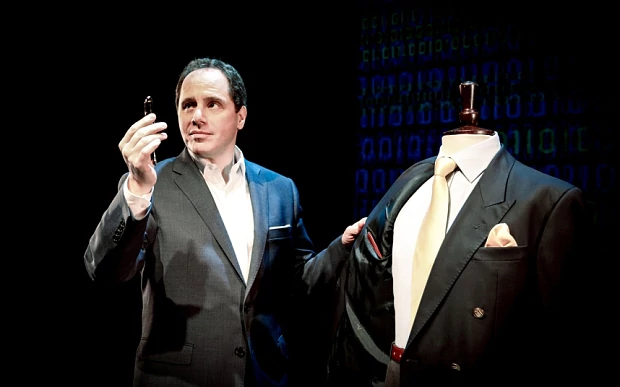 Freedman is an authority on pickpocket techniques and is consulted by police forces and security professionals to share his expertise. In 2015, he was appointed the UK's first Fraud Prevention Ambassador by the City of London Police.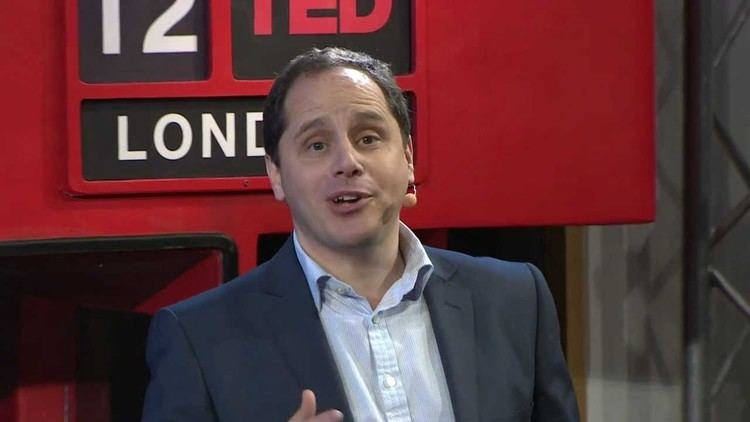 James has performed for the Royal Family, British Prime Ministers, celebrities and audiences in over 25 countries. In 2008 he was invited to entertain at Downing Street where reportedly he "bumped into the Chancellor of the Exchequer and 'borrowed' his wallet."
He also gives pickpocket demonstrations to educate and help people avoid becoming victims of real pickpockets. This TED talk is one example.
His one-man theatre show James Freedman: Man of Steal won 5-Star critical acclaim at The Edinburgh Festival in 2014 and in 2015 enjoyed a sell-out run at the Menier Chocolate Factory Theatre before transferring for a limited run to Trafalgar Studios in London's West End. The show was hailed "a spectacular coup de theatre" (The Telegraph) and reinforced Freedman's reputation as "a master of the deceptive arts" (The Stage).
He also acts as a Magical Advisor inventing magic tricks and illusions for feature films, television shows, theatre and stadium productions.
Freedman was the Magic Consultant for the 2006 film The Illusionist starring Edward Norton and Aaron Johnson both of whom he taught sleight of hand and stage illusions [1]. Norton said that "James is one of the ultimate all-stars in his field today".
He was asked by Roman Polanski to teach Sir Ben Kingsley (for his role as Fagin) and other actors the art of picking pockets for the movie Oliver Twist (2005) and is listed in the credits as a Pickpocket Consultant.
In 2012 he also taught pickpocket skills to Helena Bonham-Carter and Sacha_Baron_Cohen for their roles as Monsieur and Madame Thenardier in Les Misérables directed by Tom Hooper.
He also trained Sir Ian McKellen to portray a stage magician for the short film directed by Stephen Kroto. In an interview following the UK premiere, Kroto joked that Freedman "is the man who taught Fagin to pick pockets and Gandalf to perform magic!"He worked in London and on location in Serbia for The Brothers Bloom a 2008 film directed by Rian Johnson.
In 2010 Freedman advised on 'Dip' written by Simon Lewis and directed by Lisa Gornick; a crime drama about a street pickpocket played by Robert Sheehan. James Freedman choreographed all the pickpocket sequences and taught Robert Sheehan the skills needed for his role as a street thief.
In 2008 and 2009 James Freedman and Martyn Rowland created magic effects and taught presenter Thomas Brezina magic tricks for the Austrian children's TV show Trickfabrik broadcast on ORF. The show, which included magic tricks which viewers could learn and perform themselves, won an Intermedia-Globe-Silver-Award at the WorldMediaFestival (2010) and was also broadcast by the German children's network KI.KA.
He was also consulted to advise on the short film 'ARK', written by Charlie Williams and directed by Mal Woolford that was accepted for inclusion in the Palm Springs International Shortfest. Freedman advised on "traditional magic methods" to allow Woolford's vision of a four-minute single camera shot with no image manipulation, no editing and no CGI.
Formerly a Director of the Magic Circle Foundation, Freedman has been awarded the title the Magic Circle Close Up Magician of the Year twice, most recently in 2014. He was promoted to Membership of the Inner Magic Circle in recognition of his outstanding abilities as a performer.
In 2008 he was awarded the Order of Merlin by the International Brotherhood of Magicians. This is described by the IBM as "a special award to recognise members who have given twenty-five or more uninterrupted years of service to the organisation."
In 2003 Freedman's hands were insured with UK insurance company Royal and Sun Alliance for UK£1 million. (Source).
From 2006 until 2011 Freedman's company Magic Management marketed the Magic Circle Headquarters and won several awards including 'UK Venue of the Year' and 'Venue Team of the Year'.
He qualified as an Auctioneer and Chartered Surveyor and was the Honorary Auctioneer of the Magic Circle from 1992 to 2011. In 2010 he was elected to the governing Council of the [http://www.themagiccircle.co.uk Magic Circle].