Covid-19
James Marsh




Engineer




June 26, 1936







Rainbow Bridge, Henley Street Bridge, Court Avenue Bridge, Marsh Rainbow Arch Bridge
James Barney Marsh (1856–June 26, 1936) was an engineer and bridge designer born in North Lake, Wisconsin.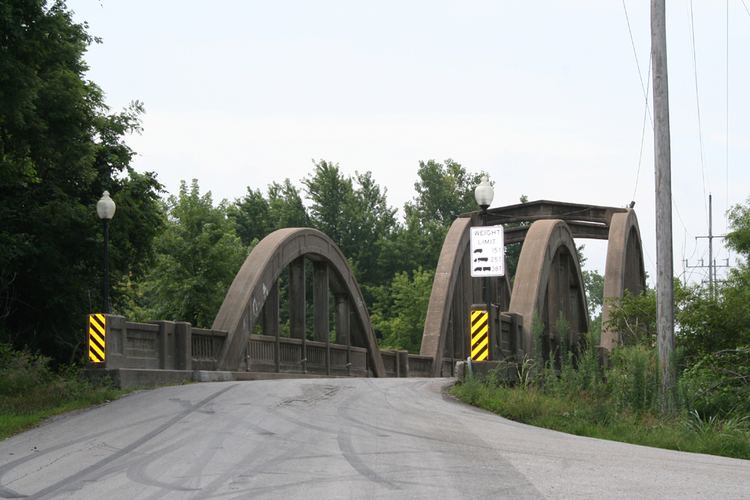 He was a graduate of Iowa State College of Agriculture and Mechanical Arts in Ames.
He is known for reinforced concrete arch bridges, for which he held a 1911 United States patent. An example is the Cotter Bridge in Arkansas. The Big Creek Bridge in Oregon is similar in design. Several of these bridges remain and are listed in the National Register of Historic Places.
Hundreds of Marsh "Rainbow" bridges were constructed in the 1910s, 1920s and 1930s because of their popular design and appearance.
Marsh is buried in Glendale Cemetery, Des Moines, Polk County, Iowa with members of his family.
Notable works include:
Beaver Creek Bridge, M Ave. over Beaver Cr. Perry, IA Marsh, James B., NRHP-listed
Beaver Creek Bridge, 210th St. over Beaver Cr. Ogden, IA Marsh, James B., NRHP-listed
Big Creek Bridge 2, 2130 320th St. over Big Cr. Madrid, IA Marsh, James B., NRHP-listed
Blacksmith Creek Bridge, W of Topeka Topeka, KS Marsh,James Barney, NRHP-listed
Brush Creek Bridge, N of Baxter Springs Baxter Springs, KS Marsh,James Barney, NRHP-listed
Cedar Creek Bridge, FAS 96 Elgin, KS Marsh,James Barney, NRHP-listed
Conroe Bridge, E of Junction City Junction City, KS Marsh,James Barney, NRHP-listed
Court Avenue Bridge, Court Ave. over Des Moines R. Des Moines, IA Marsh, James B., NRHP-listed
Creamery Bridge, FAS 456 Osawatomie, KS Marsh,James Barney, NRHP-listed
Des Moines River Bridge, Co. Rd. P14 over East Fork of Des Moines R. Swea City, IA Marsh, James B., NRHP-listed
Dewlen-Spohnhauer Bridge, Old US 160 Independence, KS Marsh,James Barney, NRHP-listed
Mack, John, Bridge, S. Broadway across the Big Arkansas R. Wichita, KS Marsh,James B., NRHP-listed
Marsh Rainbow Arch Bridge, Hwy. N37 over North Raccoon River Lake City, IA Marsh,James Barney, NRHP-listed
Marsh Rainbow Arch Bridge, Spring St. Chippewa Falls, WI Marsh,James B., NRHP-listed
Miller Ree Creek Bridge, W edge of Miller Miller, SD Marsh,James B., NRHP-listed
Mine Creek Bridge, E of Mound City Mound City, KS Marsh,James Barney, NRHP-listed
Neosho River Bridge, E of Hartford Hartford, KS Marsh,James Barney, NRHP-listed
Pottawatomie Creek Bridge, FAS 1604 Osawatomie, KS Marsh,James Barney, NRHP-listed
Rockwell City Bridge, 270th St. over unnamed stream Rockwell City, IA Marsh, James B., NRHP-listed
Soden's Grove Bridge, KS 57/99 Emporia, KS Marsh,James Barney, NRHP-listed
Squaw Creek Bridge, 120th St. and V Ave. over Squaw Cr. Ridgeport, IA Marsh, James B., NRHP-listed
Squaw Creek Bridge 2, 110th St. and V Ave. over Squaw Cr. Ridgeport, IA Marsh, James B., NRHP-listed
James Barney Marsh Wikipedia