Name

James Drake







James A. Drake in March 2007, was named President of Brevard Community College (BCC), a public college with campuses in Palm Bay, Melbourne, Cocoa, and Titusville, Florida. With average annual enrollments of over 27,000 students, Brevard Community College (now Eastern Florida State College) remains one of the 100 largest community colleges in the U.S. Prior to his appointment at Brevard, Drake served as Associate Vice President for Academic Affairs and Director of the University of Central Florida's Southern Region campuses, through a partnership with Brevard Community College.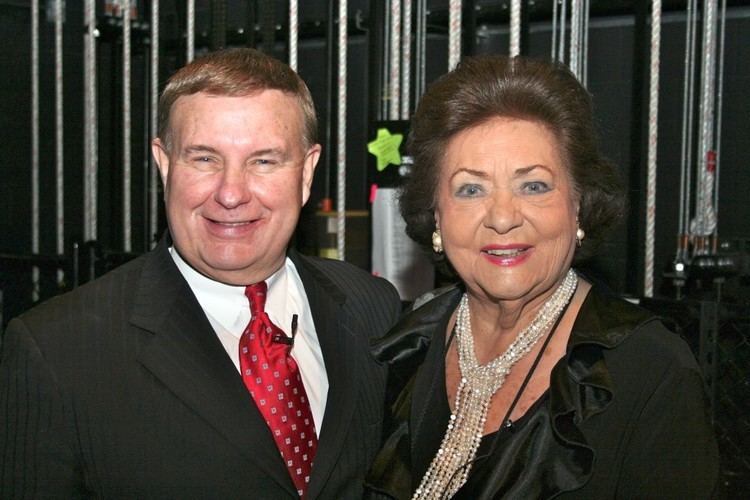 Born in Columbus, Ohio in 1944, Drake earned the Ph.D. degree from The Ohio State University in 1973. Two years earlier, while completing his doctoral studies, he accepted an offer to join the faculty of Ithaca College (Ithaca, NY). During his eight-year service as a tenured professor and academic administrator, he served as chair of the Department of Education, Associate Director of Graduate Studies, and Director of Televised Studies. In the latter role, he worked with PBS station WNET/13 in New York for the distribution of credit-earning television courses for teachers in New York State and New Jersey. Subsequently, Drake served as an academic administrator at the University of Tampa (1979–84), Findlay College (1984-87), and Clemson University (as Executive Director of the University Center, Greenville, S.C., 1988–94). In 1987-88 he served as a full-time research consultant and equity partner with an Ohio-based management consulting firm, co-directing the higher-education division.
Drake is the author of seven books and more than fifty articles. Two of his biographies, Ponselle: A Singer's Life (Doubleday & Company), and Richard Tucker: A Biography (E. P. Dutton Company), with forewords by tenor Luciano Pavarotti, were selected as "Books of the Month" by the National Book Clubs of America. Some fifteen years after Ponselle: A Singer's Life was published, Drake returned to his first subject in Rosa Ponselle: A Centenary Biography (Amadeus Press), in which he employed a postmodern format to present and analyze conflicting accounts of the legendary American soprano's life and career. His other books include Teaching Critical Thinking (1976), a textbook stemming from his doctoral research at Ohio State; Popular Culture and American Life (with M. W. Laforse, 1980); and Lily Pons: A Centennial Portrait (with K. B. Ludecke, 1999).
Drake was a contributing author to American National Biography, the 24-volume series published by the Oxford University Press in 1999, as well as to The International Dictionary of Opera published in 2004 by the St. James Press. He also served on the editorial board of The Opera Quarterly, a vocal-music journal published by the Oxford University Press, and formerly by the Duke University Press. His expertise in 19th and 20th century operatic performances led to his serving as a co-host of the radio series "Voices That Live," created by producer-announcer Don Martin (Martin Jager) and originating from the CBS Radio affiliate in Ithaca, N.Y. When the series was revived and syndicated in the late 1980s, Drake and his new co-host, broadcaster Charles Koelsch in Greenville, S.C., received the Certificate in Arts and Culture award from the International Radio Festival Association in New York.
After relocating to Florida's Space Coast in 1994, Drake served on the governing boards of various community agencies including United Way of Brevard County, Junior Achievement of East Central Florida, the National Space Club—Florida Committee, LEAD Brevard, the Board of Directors of Wuesthoff Health Systems, and the Brevard County Administrative Board of SunTrust Bank. He was appointed as a layperson to, respectively, the 18th Judicial Circuit Nominating Commission and 18th District Grievance Committee of the Florida Bar Association.
In July 2008, prior to U.S. Presidential candidates Barack Obama and John McCain appearing at the BCC Titusville and Cocoa campuses, Brevard Community College was featured on CNN and in The New York Times, Time Magazine, and other regional and news sources for the College's innovative energy-reduction initiatives under Drake's leadership as President.
In December 2008, Drake again received national press coverage after donating approximately $100,000 of his income to create textbook scholarships for students. Drake's donation, which CNN featured on Christmas morning 2008, yielded laudatory editorials and news stories nationally.
Drake and his wife, Magali (Garriga) Drake, reside in Merritt Island, Florida. His stepdaughters, psychologists Dr. Magali Balado and Kristie A. Balado, are alumnae of Brevard Community College.
References
James A. Drake Wikipedia
(Text) CC BY-SA