Established

1978




Founded

1978




Colors

Green, Pearl




Director

Mr. Paschal Peter Osta




Motto

For God and Country






Type

Senior Secondary Private School




Founder

Miss Anne Joseph (Feb 09, 1933 - Dec 29, 2012)




President

Miss Anne Joseph (Feb 09, 1933 - Dec 29, 2012)




Principal

Mr. Paschal Peter Osta Vice-Principal Mr. Ranjan B. Joseph
Infant Jesus' School is a center for primary, secondary and senior secondary education, located on the bank of the River Ganges in Patna City, the capital of Bihar, India.
Contents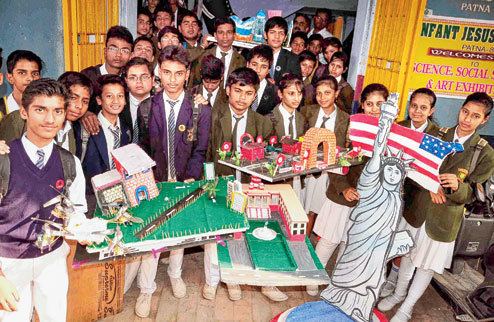 History
The school was founded and established in 1978 by Anne Joseph in a rented premises with financial aid from her parents. Some land was purchased from Badshah Nawab Rizvi.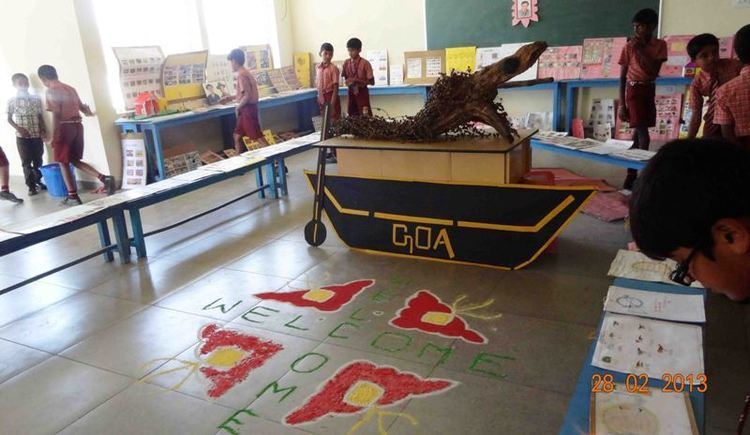 The school developed into full-fledged secondary school. When the number of students grew, Joseph established a branch of the school at a new place near Guzri Bazaar in Patna City, and re-distributed the classes between the two - the main building containing the juniors (nursery to class-5) and the branch building containing the seniors (class-6 to class-10).
Joseph had been the Principal of the school since its establishment, but became the Director, with Pascal Peter Osta as the Principal in 2001, when the school got its affiliation from CBSE New Delhi (Affiliation Code No. 330070). At present, Pascal Peter Osta holds the position of the Director and Principal, with Ranjan Joseph as the Vice-Principal.
Infant Jesus' School is managed by the Infant Jesus' Educational society, bearing registration number 164/82-83.
Location
The school has two buildings:

Main building (the original premises) used for classes from Nursery to Class-8th, as well as sports activities. The location is near the bank of Ganges at Tehri Ghat, Khajekalan, Patna City, PIN- 800008
Branch building (the new premises) used for Class-9th to Class-12th (10+2). The location is near the Sale Tax Office, Guzri Bazaar, Patna City, PIN-800008
Infrastructure
The capacity of the school is about 4,000 students. The school has a library and Science and Computer laboratories.
Conduct Code
The school has four houses (colors) as the codes of conduct for the purpose of sports, competitions, and cultural activities:
Ranjeet's -
Yellow
Ashok's -
Red
Pratap's -
Green
Shivaji's -
Blue
Faculty

The teachers come from the southern states of India (mostly Kerala) as well as locally from Patna. In 2001 the school acquired the status of CBSE recognized institution. The education is provided till the 10+2 Standard.
References
Infant Jesus' School, Patna City Wikipedia
(Text) CC BY-SA