Similar

Acetabular notch, Acetabulum, Anterior inferior iliac spine
The iliopectineal line is the border of the iliopubic eminence. It can be defined as a compound structure of the arcuate line (from the ilium) and pectineal line (from the pubis). With the sacral promontory, it makes up the linea terminalis.
Radiographic features - Adult pelvic lines
The Iliopectineal line divides the pelvis into the pelvis major (false pelvis) above and the pelvis minor (true pelvis) below.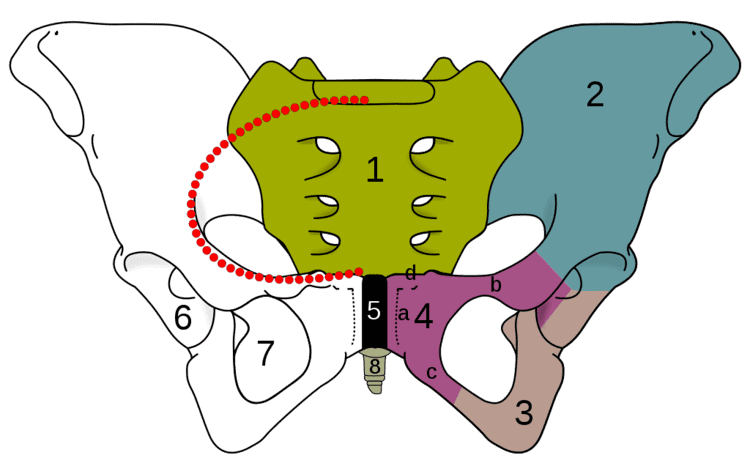 References
Iliopectineal line Wikipedia
(Text) CC BY-SA