Books

Black Markets, White Boyfriends, and Other Acts of Elision, The Heat Yesterday

Movies

Touch of Pink, How She Move, Surviving Sabu, Stag

Similar People

Tre Armstrong, Suleka Mathew, Annmarie Morais, Jimi Mistry, Veena Sood
Ian Iqbal Rashid (born in Dar es Salaam, Tanzania) is a poet, screenwriter and filmmaker known in particular for his volumes of poetry, for the BBC TV series This Life and the feature films Touch of Pink and How She Move.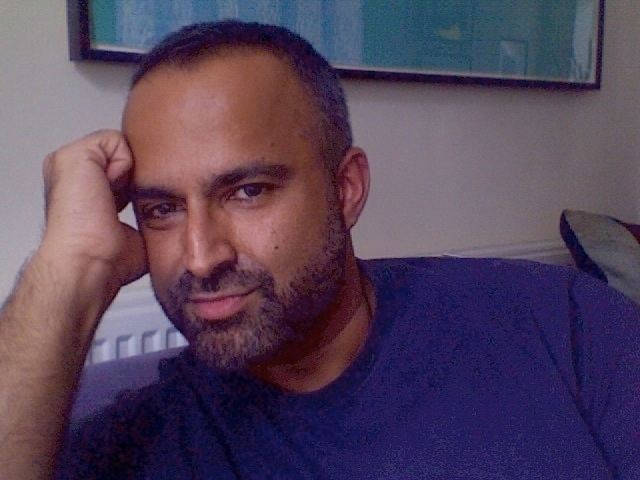 Of Indian ancestry, Rashid's family lived in colonial and post-colonial East Africa for generations. In his early childhood, his family was forced to leave Tanzania. After failing to secure asylum in the UK and US, they settled in Canada.
Rashid began his career as an arts journalist and critic and events programmer, particularly focussed on South Asian diasporic, Muslim and LGBTQ cultural work.
In the late 1980s, Rashid was a regular contributor to the Canadian LGBT magazine Rites, and the cultural journals "Fuse" and "TSAR". He published the poetry collection Black Markets, White Boyfriends and Other Acts of Elision, and made the short documentary film Bolo Bolo!. The film, part of an HIV/AIDS educational series called The AIDS Cable Project, resulted in the series being pulled from Rogers Television after complaints about sexually suggestive content, though it had a long and healthy life at film festivals.
In the early 1990s, Rashid returned to London, Britain, where he lives today with his partner, the writer and curator Peter Ride.
Touch of Pink, his first feature film, spent 12 years in development. In 2003, he finally had the chance to direct the project as a Canada-UK co-production. It premiered at the 2004 Sundance Film Festival to great acclaim, a bidding war, and eventually, a sale to Sony Picture Classics.
How She Move received a similar reception at Sundance Film Festival. Directed by Rashid in 2007, the film is set in the world of step dancing. It was nominated for a Sundance World Cinema Grand Jury Prize and purchased by Paramount Vantage. The film opened to great reviews and strong box office: another indie success story to emerge from Sundance.
Rashid's next feature project is American English. The film, a comedy, is written by Rashid and will be produced by The King's Speech's Oscar-winning producers Iain Canning and Emile Sherman alongside Christina Piovesan, producer of Amreeka and The Whistleblower. He is also developing two television series for North America with Sienna Films, the producers of Touch of Pink and How She Move as well as creating an historical miniseries set in East Africa for US company Sonar Entertainment. In the UK, Ian is developing series for Imaginarium and Warp Films.
Self-taught as a film-maker, Rashid began his career in the late 1990s, working as a writer in UK television. His credits include the soap, London Bridge (Carlton Television for ITV), and the cult hit BBC2 series This Life for which he received the Writer's Guild of England award. Rashid has written two award-winning short films, Surviving Sabu (1999, Arts Council of England) and Stag (2001, BBC Films).
He wrote and read his short story "Muscular Bridges" for BBC Radio 4's HMS Windrush Anniversary. For BBC's Woman's Hour Programme, Rashid wrote and directed Leaving Normal, a comedy serial about gay adoption starring Imelda Staunton and Meera Syal.
Rashid has written three award-winning books of poetry. The most recent is The Heat of Yesterday. His poems "Another Country", "Could Have Danced All Night", "Hot Property" and "Early Dinner, Weekend Away" appear in John Barton and Billeh Nickerson's 2007 anthology Seminal: The Anthology of Canada's Gay Male Poets.
He has also curated film programmes and exhibitions for venues such as the National Film Theatre, the Institute of Contemporary Arts and Experimenta. He was the founder and first director of Desh Pardesh, Canada's first arts festival focusing on diasporic South Asian arts and culture.
Amongst many awards and festival prizes, Rashid has received the Aga Khan Award for Excellence in the Arts. Ian was selected as one of 2010's Breakthrough Brits on the prestigious UK Film Council (BFI) programme.
References
Ian Iqbal Rashid Wikipedia
(Text) CC BY-SA