The Hull-Rust-Mahoning Mine in Hibbing, Minnesota, United States, is one of the largest open pit iron mines in the world, with a 1.5-by-3.5-mile footprint and depths up to 600 feet. The mine, located in the Mesabi Range, supplied as much as one-fourth of all the iron ore mined in the United States during its peak production during World War I and World War II.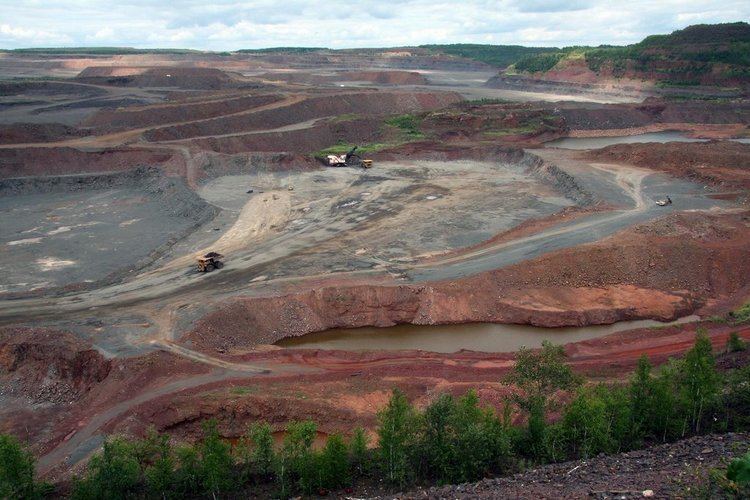 This area of the Mesabi Range was explored in 1893–94, shortly after the Mountain Iron mine was established in 1892. The early development was as an underground mine, but open pit mining soon proved to be a better choice because the ore deposits were shallowly buried. The many smaller open pit mines developed in the area soon merged into one large mine. Between 1919 and 1921, the entire town of Hibbing was moved to accommodate the mine's expansion. At a cost of $16 million, 185 houses and 20 businesses were moved, with some of the larger buildings cut in half for the move. Only a few uninhabited remnants of the original townsite are left, near an observational lookout at the edge of the mine.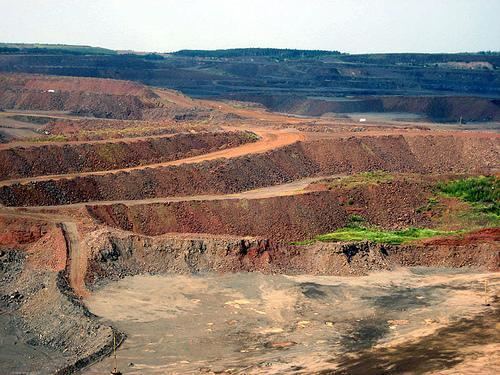 Over 519 million tons of waste material and 690 million tons of iron ore have been removed from the mine area since ore shipments began in 1895. The mine was listed as a National Historic Landmark, and added to the National Register of Historic Places on November 13, 1966.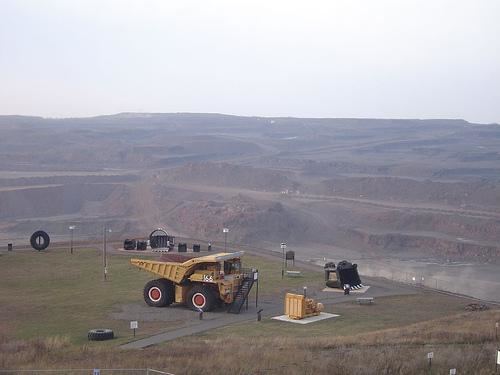 The mine is still operated today by the Hibbing Taconite Company, and iron ore "taconite" pellets are produced at the rate of 8.2 million tons annually (not counting tailings, waste rock, or overburden).