Main alcohol

Brandy




Drinkware

Highball glass




Standard garnish

Long spiral of lemon zest






Ingredients

4 oz (3 parts) Ginger ale, 1 1/3 oz (1 part) Brandy, 1/8 oz Angostura bitter (optional)




Preparation

Pour brandy and ginger ale directly into highball glass with ice cubes. Stir gently. Garnish with lemon zest. If desired, add dashes of Angostura Bitter.




Served

On the rocks; poured over ice




Similar

Brandy, Ginger ale, Angostura bitters, John Collins, Stinger
Mixology jameson horse s neck
A Horse's Neck is an American cocktail recognised by the IBA, identifiably sporting a long, curling strip of lemon rind.
Contents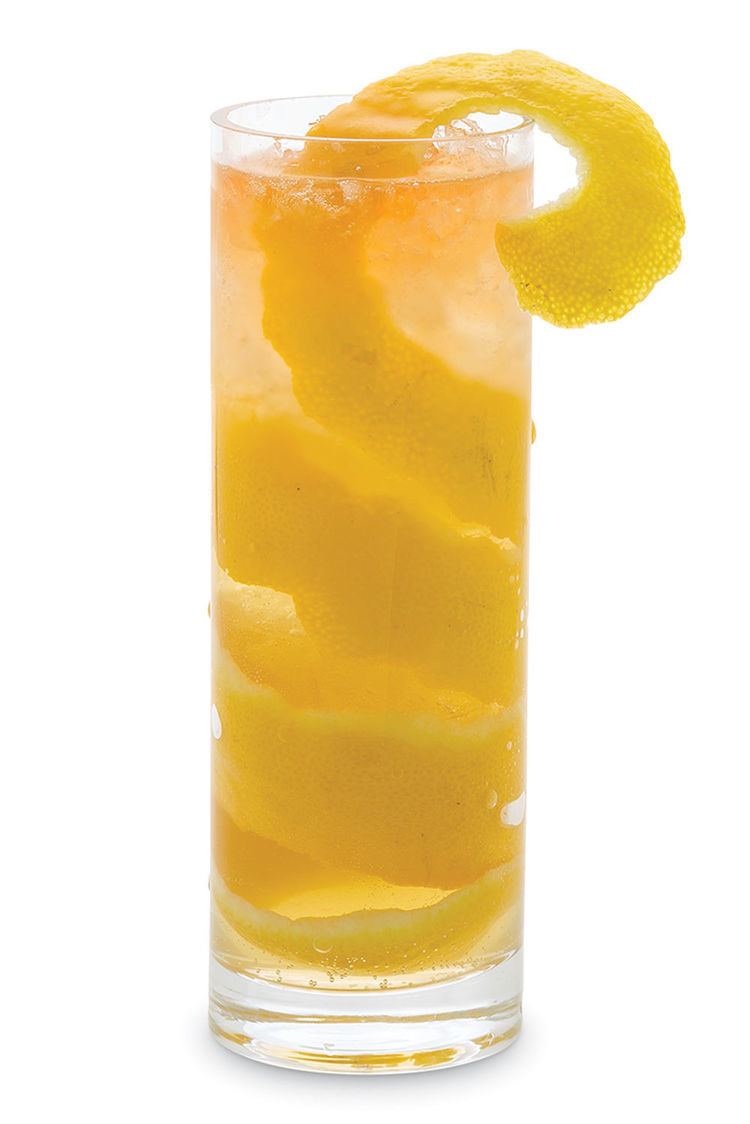 Horse s neck a james bond highball cocktail with brandy bitters ginger and lemon
Mixture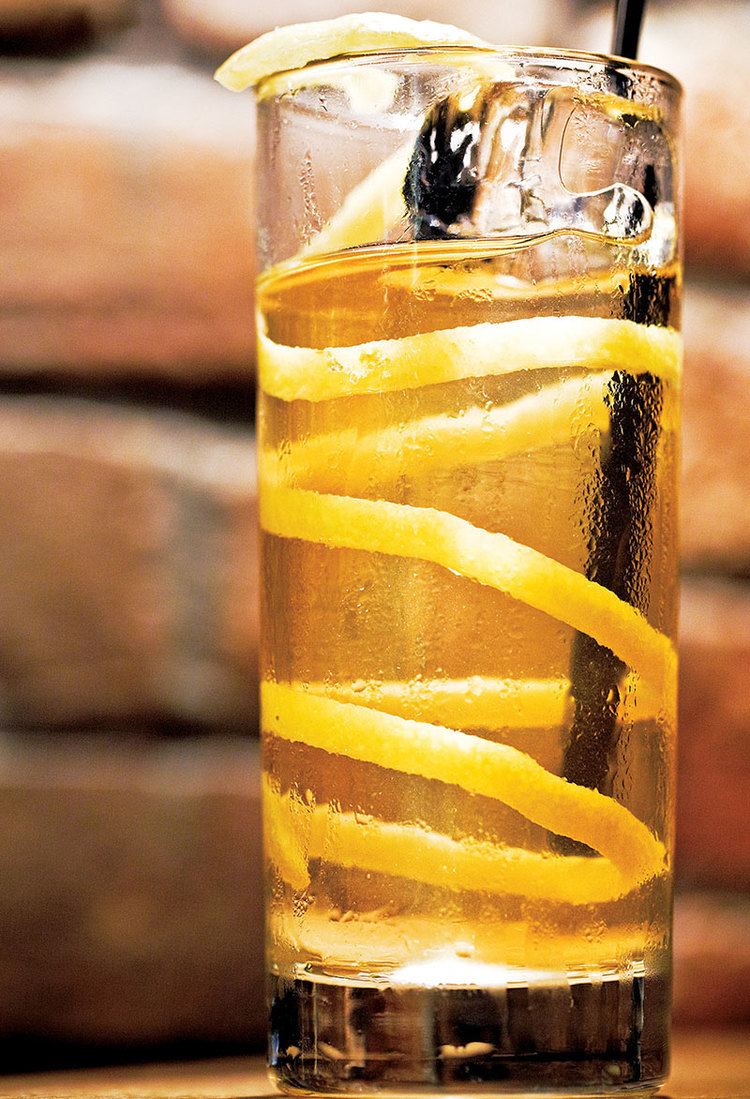 It is made with brandy (or sometimes bourbon) and ginger ale, with a long spiral of lemon peel (zest) draped over the edge of an 'old-fashioned' or highball glass. When made with Ale-8-One and Maker's Mark this drink is commonly referred to as a Kentucky Gentleman. A similar Canadian drink, the Rye & Ginger, is made with Canadian whisky and ginger ale.
History
Dating back to the 1890s, it was a non-alcoholic mixture of ginger ale, ice and lemon peel. By the 1910s, brandy, or bourbon would be added for a "Horse's Neck with a Kick" or a "Stiff Horse's Neck". The non-alcoholic version was still served in upstate New York in the late 1950s and early 60s, but eventually it was phased out.
In popular culture
The drink is mentioned in Caught in a Cabaret, a 1914 silent film starring Charlie Chaplin and Love 'em and Weep, a 1927 silent film by Laurel and Hardy. Stan Laurel says "I'll have the tail so you only have to kill one horse".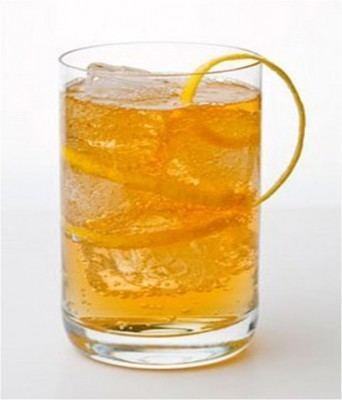 Horse's Neck is mentioned in the 1934 John Gilbert movie, The Captain Hates the Sea, the 1934 Lloyd Corrigan movie By Your Leave and also in the 1942 ZaSu Pitts comedy So's Your Aunt Emma.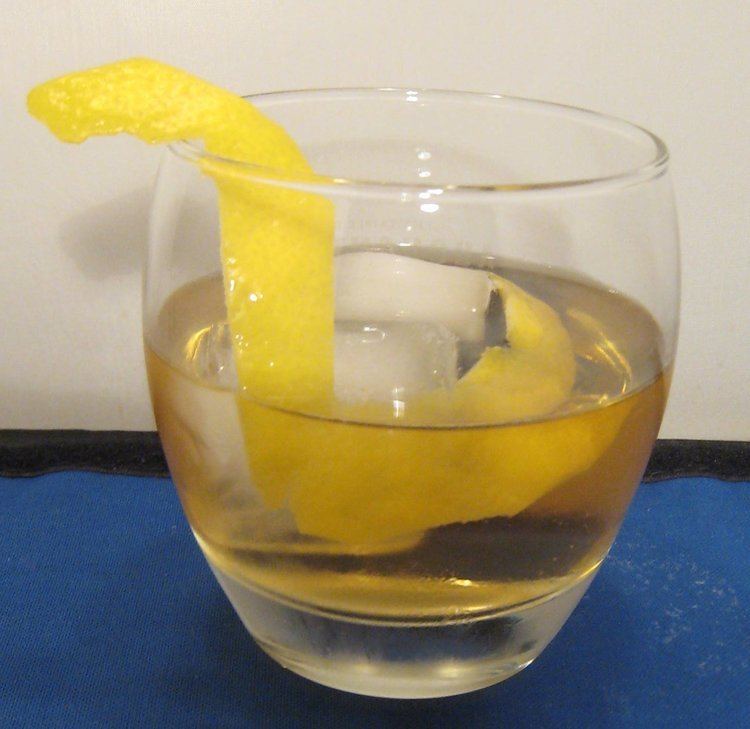 In the 1935 Fred Astaire movie Top Hat, Helen Broderick orders "un altro Horse's Neck" in a stylized Venetian canal cocktail lounge.
In the 1950 film noir Dial 1119, bartender William Conrad asks Marshall Thompson if he would like any one from a list of several drinks, including a Horse's Neck.
The non-alcoholic version of the drink is referenced in at least two film noir movies from 1950: In a Lonely Place with Humphrey Bogart, in which Martha Stewart—playing the hat-check girl—states that adding a twist of lemon to ginger ale is called a "Horse's Neck;" and Outside the Wall, in which Dorothy Hart tells Richard Basehart the two ingredients that compose the cocktail.
A Horse's Neck is prescribed as a hangover cure in Noël Coward's 1951 play Relative Values. It is described as a glass of brandy and some ginger-ale, and is to be sipped after taking three aspirin.
Horse's Neck became popular in the wardrooms of the Royal Navy in the 1960s, displacing Pink Gin as the officers' signature drink. An early reference to this is made in the 1957 film Yangtse Incident, in which a naval officer is shown drinking a Horse's Neck in 1949. At naval cocktail parties (CTPs), it used to be served by the mess stewards ready-mixed in glass jugs, alongside similar jugs of mixed gin and tonic, with the request "H-N or G&T, sir?"
On season 2, episode 38 of the TV series Alfred Hitchcock Presents titled "A Little Sleep" (1957), the main character asks her boyfriend to fix her a Horse's Neck alcoholic beverage at a party.
Author Ian Fleming, in the 1966 book Octopussy, describes the Horse's Neck as "the drunkard's drink"; he was also quite partial to them himself.
In Tinker Tailor Soldier Spy (BBC miniseries, 1979), episode 5, George Smiley orders a Brandy and Ginger Ale before dining with George Westerby.
References
Horse's Neck Wikipedia
(Text) CC BY-SA