Covid-19
1985–1989




Earache Records




1989




Hardcore punk, Grindcore






Earache, In Your Face, Lost & Found, Boss Tuneage




Plasmid, Unseen Terror, Ripcord, Concrete Sox, Geriatric Unit, Meatfly




Reevsy Kalvin Piper Steve Charlesworth John March Mitch Dickinson Baz




Nottingham, United Kingdom (1985)




1985-'87, Never Slit Thanks, Face Up to It




Midnight Creeps, Demob, Concrete Sox, Fleas and Lice, Nausea





Myspace
Heresy were a hardcore punk band from Nottingham, England, formed in 1985 and active until late 1989. They released three albums and recorded three sessions for John Peel's BBC Radio 1 show. They are credited as one of the key bands in the late 1980s UK hardcore scene, and one of the original grindcore bands.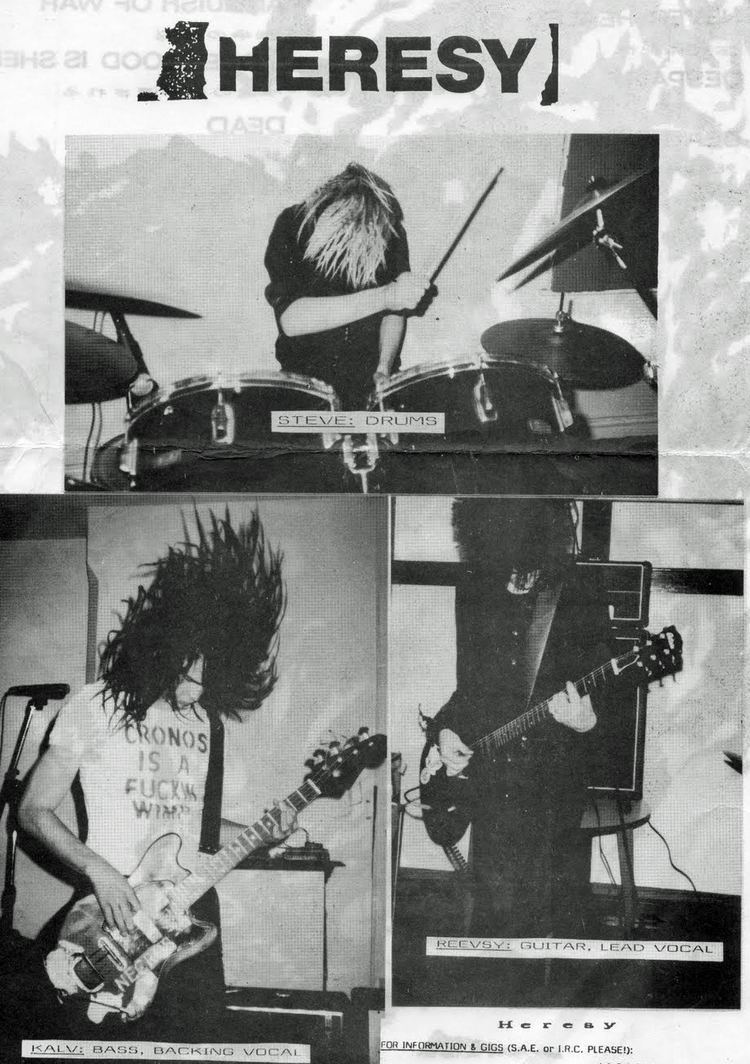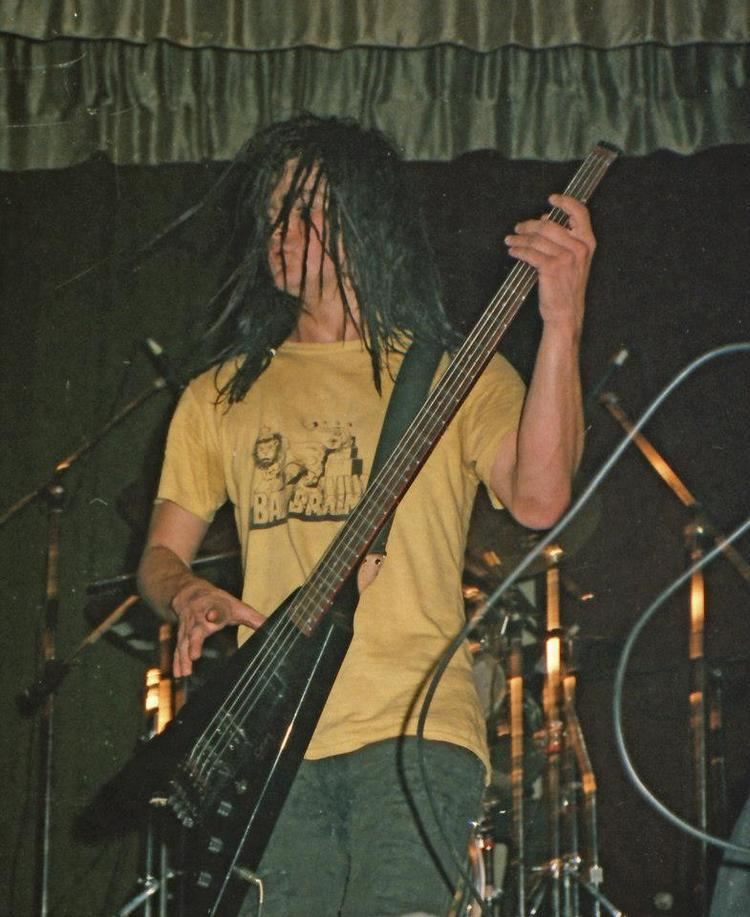 The band was formed by Reevsy (guitar, vocals), Kalvin "Kalv" Piper (bass), and Steve Charlesworth (drums), the first two having previously been in the Stoke-on-Trent band Plasmid. Their first release was the 1986 6-track flexi-disc Never Healed - the first release on Earache Records, which was followed by a split LP with Concrete Sox. They then added a singer, who was soon replaced by Concrete Sox drummer John March. Reevsy left the band to be replaced by Mitch Dickinson from Unseen Terror on guitar. The band toured through Europe with this line-up.
In 1988, Mitch left the band, to be replaced by Baz from Ripcord, the new line-up recording the Face Up to It LP. The band's final album, 1989's 13 Rocking Anthems, was compiled from their last two Peel Sessions. The band split up in late 1988. Members Steve and Kalv formed Meatfly, and now play in UK hardcore band Geriatric Unit.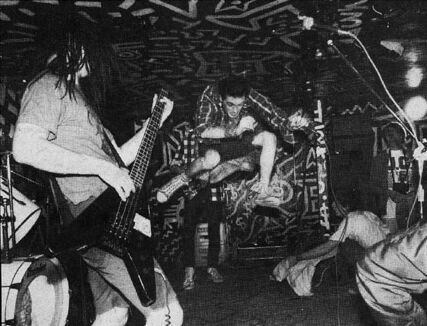 Never Healed flexi EP (1986) Earache
Thanks! 7" (1987)
Whose Generation? 7" (1989) In Your Face
Live at Leeds 7" (1990) Open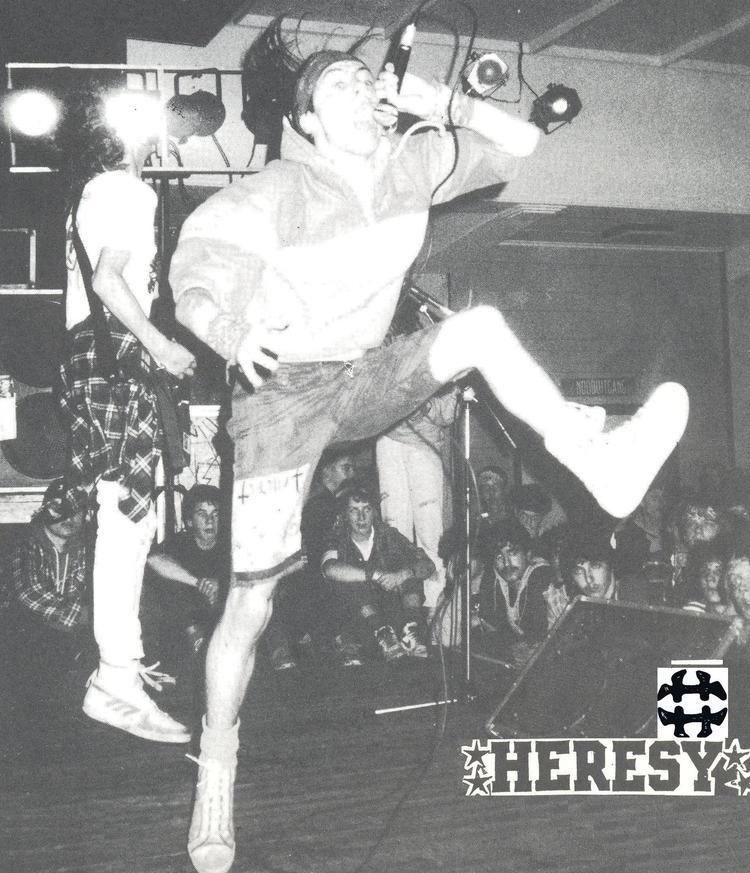 Heresy/Concrete Sox split LP (1987) Earache
Face Up To It LP (1988) In Your Face (UK Indie No. 13)
13 Rocking Anthems LP (1989) In Your Face
Never Slit Thanks CD (1990) Earache/Toys Factory (compilation)
Voice Your Opinion (1992) Lost & Found
Visions Of Fear (1992) Lost & Found
``Voice Of Fear``(199?) Lost & Found
1985-87 (2006) Boss Tuneage
20 Reasons To End It All (2007) Boss Tuneage
1987 Excerpts From 4 Live Shows (2006) Boss Tuneage
Never HealedNever Healed EP · 1986
Trapped in a SceneFace Up to It · 2006
Visions In Fear1987

Heresy (band) Wikipedia