Henry John Cambie (October 25, 1836 in Tipperary, Ireland – April 23, 1928 in Vancouver, British Columbia, Canada) was a Canadian surveyor, civil engineer, and a notable figure in the completion of that country's transcontinental railway. He was also a notable pioneer resident of Vancouver.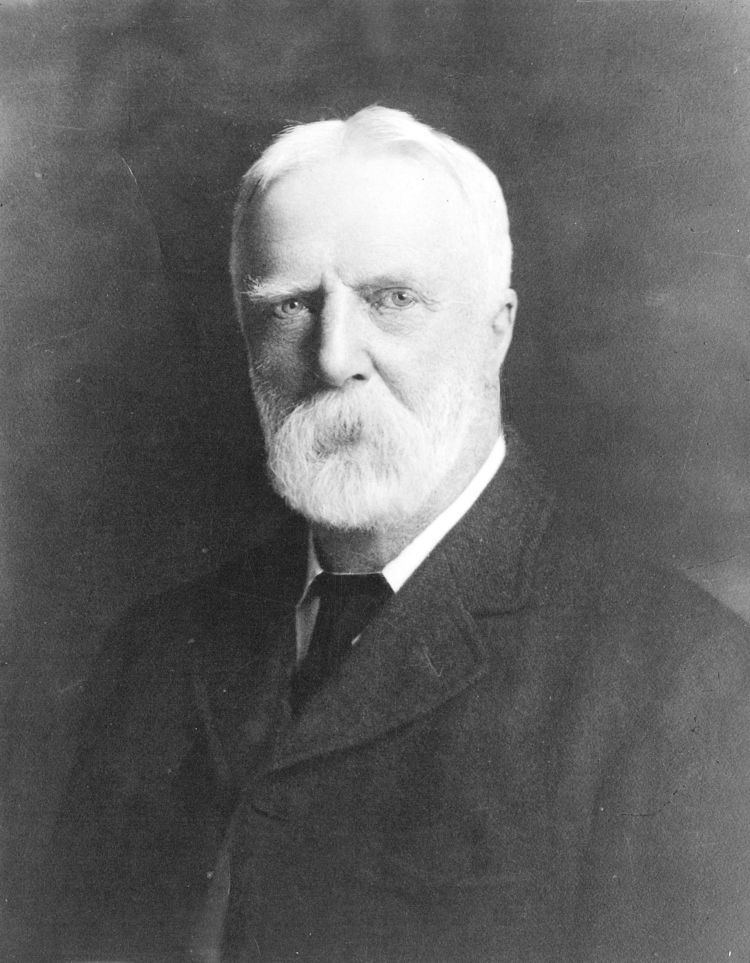 Cambie was educated in England, and emigrated to the Province of Canada as a youth, where he learned to be a surveyor. In 1852, he found employment with the Grand Trunk Pacific Railway, moving to the Canadian Pacific Railway (CPR) seven years later. With the Confederation of Canada in 1867, the CPR was contracted to build a transcontinental railway, which would link the new country and the adjacent colonies and territories of British North America. With the expansion of the railway into British Columbia, Cambie found himself as the chief surveyor for the CPR in the province. In this capacity, Cambie argued for a route through the Fraser Canyon, terminating at the small logging community of Granville on Burrard Inlet. He was convinced of the superiority of this route over the alternatives of Howe Sound and Bute Inlet after a trip down the canyon to Granville in 1874.
Cambie's views prevailed, and in 1876, he was made chief surveyor of the CPR's Pacific Division, a position he would hold for the next four years, following which he was promoted to chief engineer. His work completed, in 1887 Cambie settled in Vancouver, which had been incorporated as the successor to Granville the previous year. As he recalled in a later interview:
The area of which Cambie spoke is now located near the centre of downtown Vancouver, in one of the most densely populated neighbourhoods in the country, and the site of Cambie's home is now the location of Vancouver's tallest building, the Living Shangri-La.
Cambie was a prominent citizen of the nascent city, and was an important advocate for the development of its infrastructure. He was also instrumental in building Christ Church Cathedral, the major Anglican church in downtown Vancouver, where he was a key figure for over forty years (a memorial plaque commemorating him can be found inside the church). In this and other developments, Cambie's connections with the CPR — and especially, its president, William Van Horne — were crucial to his success, since the company owned much of the land around Vancouver. Cambie remained employed by the CPR, only retiring in 1921.
Cambie died in Vancouver in 1928 at the age of 91.
The following are named for Cambie:
Cambie Street - a major thoroughfare in Vancouver,
the Cambie Street Bridge
Cambie Road, a major east–west thoroughfare in Richmond, British Columbia.
H.J. Cambie Secondary School in Richmond.
Cambie, a CPR station located just northeast of Sicamous, British Columbia.