Cost

US$134 million




Length

223 m




Beam

28 m




Yard number

596




Launched

26 October 1985




Builder

Malmö Municipality






Name

Henna (since 2012) Pacific Sun (2004–2012) Jubilee (1986–2004)




Owner

1986–2004 Carnival Cruise Line 2004–2011 P&O Cruises Australia 2011-2016 Triton International Investment Co Ltd




Operator

1986–2004 Carnival Cruise Lines 2004–2012 P&O Cruises Australia 2012–2015 HNA Tourism Cruise




Port of registry

1986–1996 Monrovia, Liberia 1996–2000 Panama, Panama 2000–2007 Nassau, Bahamas 2007–2010 London, United Kingdom 2010 onwards Valletta, Malta
MS Henna is a Holiday-class cruise ship owned by the Chinese company HNA Cruise Company, Limited around the West Pacific region. At 47,000 tons, Henna is a medium-sized ship, and was the first and largest luxury cruise liner in mainland China, with 739 passenger cabins and a maximum passenger capacity of 1,965, including nine suites with balconies, 432 ocean-view staterooms and 298 interior staterooms.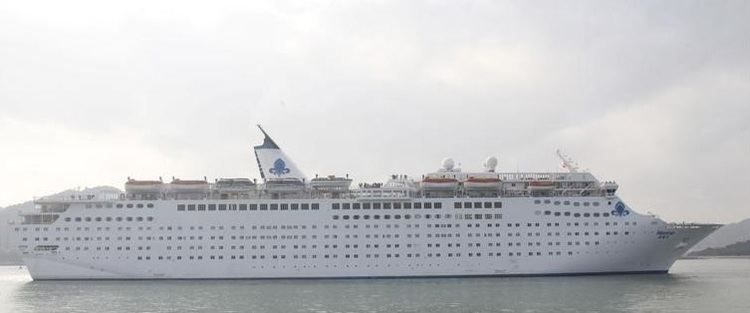 History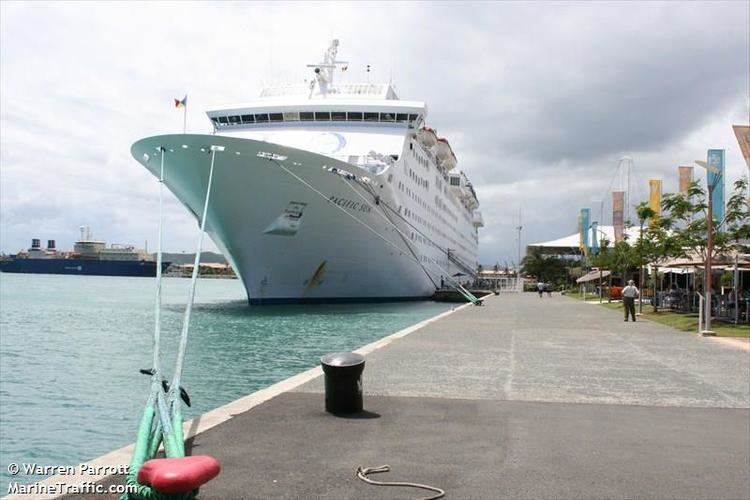 Henna was built in 1986 by Kockums Varv, Malmö, Sweden, for Carnival Cruise Line as Jubilee, along with near-sister ship Celebration. The other near-sister ship of the class, Holiday, was built earlier by Aalborg Værft in Aalborg, Denmark.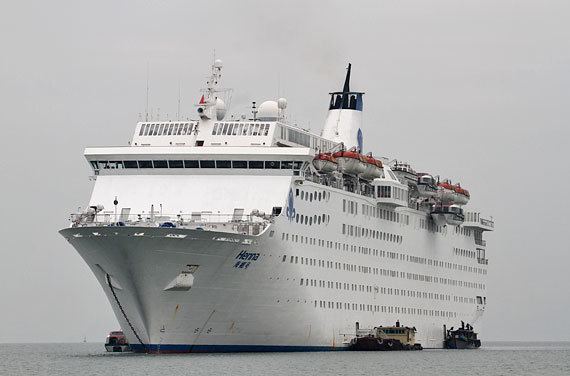 In 2004, the vessel was transferred to P&O Cruises Australia and renamed Pacific Sun. Pacific Sun arrived in Australia in November 9, 2004, and began year-round cruises from Sydney to the South Pacific and Tropical North Queensland. From late 2007, she was based at Brisbane, and was then the largest year-round liner to be based in Queensland. After receiving a multimillion-dollar makeover, she sailed in all white colours, like P&O's other ships, along with new amenities. Pacific Sun was the only ship of three sisters (with Grand Celebration and Grand Holiday) whose funnel was changed upon leaving the Carnival Cruise Lines fleet; her sister's funnels were simply painted over and not changed, while Sun had both Carnival's iconic wings and a part of shelding removed. Carnival's first new build ship, the slightly older Tropicale (Now MS Ocean Dream), also had her Carnival funnel removed, and replaced with Costa Cruises's round stove-pipe funnel which she still has today.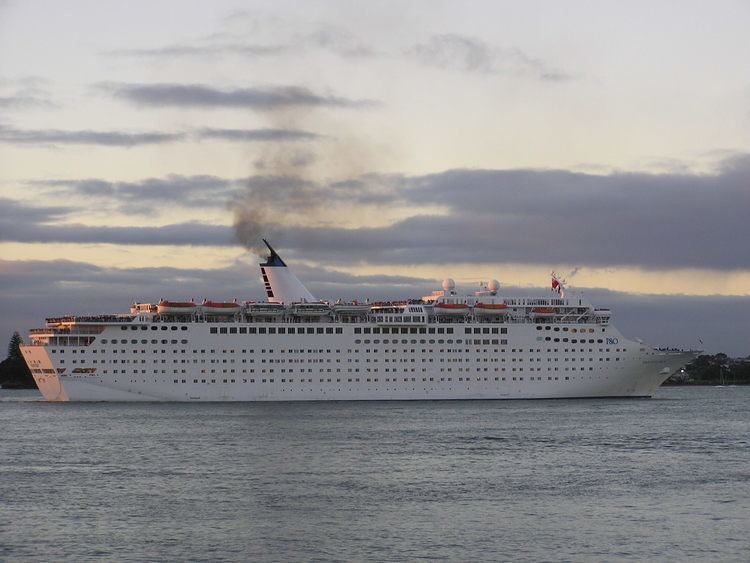 In late July 2008, 42 passengers were injured in a storm. The event became widely known when video footage was reposted on the internet two years later.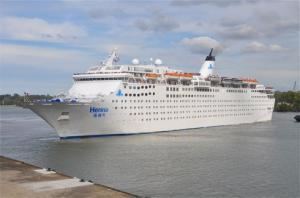 On 18 December 2011, P&O announced that Pacific Sun would leave its fleet in July 2012. Her farewell cruise was an 8-day roundtrip from Portside Wharf in Brisbane, Australia, and stopping at Nouméa, Lifou in New Caledonia, and Port Vila in Vanuatu with three days at sea. Pacific Sun had completed between 314 and 332 cruises, with 2,707 nights at sea and an estimated 586,000 passengers carried.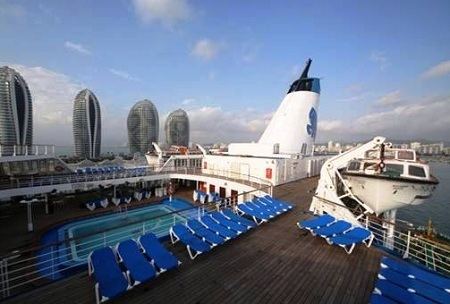 On 13 September 2012, new owner HNA Cruises renamed the ship Henna; she made her maiden voyage under Chinese ownership on 26 January 2013 from Sanya to Vietnam. From January to April, the ship will run between Sanya and Ha Long Bay and Da Nang in Vietnam. From May to September, her home port will be shifted to Tianjin, with a new route launching between Tianjin and the South Korean ports of Incheon and Jeju Island.
In September 2013 the ship was detained at a port on the South Korean island of Jeju after Chinese shipping service company Jiangsu Shagang International applied for a seizure. After several days stuck on board, the 1,659 passengers were flown home via the airlines company of HNA Group, leaving their cruise uncompleted but safe.
In November 2015, HNA shut down its cruise ship operation after three years of losing money due to newer vessels being deployed to the region. Since the Henna's last cruise with HNA, she is currently laid up and is for sale for $35 million USD.
Her class was renewed and all statutory documents as well to make her fit for further trading. Lloyd's status report from 13.07.2016 can prove this.
References
Henna (ship) Wikipedia
(Text) CC BY-SA