The Shoulder-striped Clover (Heliothis maritima) is a species of moth of the Noctuidae family. It is found in most of Europe, Ukraine, southern Russia and southern Siberia, Transbaikalia, Turkey, central Asia, China, Japan, the Korean Peninsula, Mongolia, northern India, Pakistan, the Russian Far East (Primorye, southern Khabarovsk, the Amur region, southern Sakhalin and the southern Kuriles).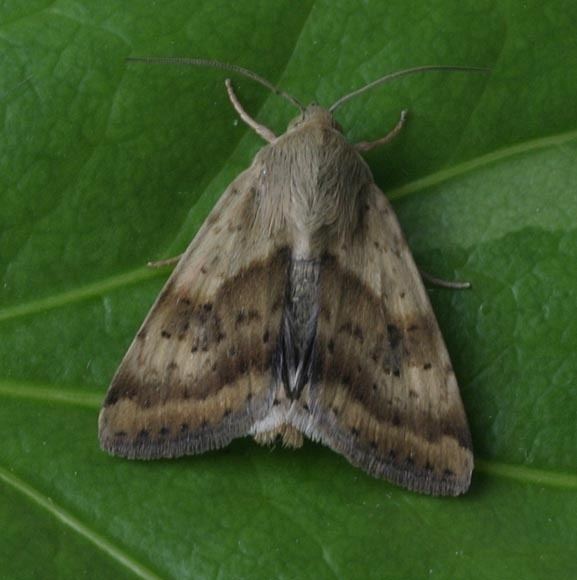 The wingspan is 30–36 mm. Adults are on wing from June to July in western Europe.
Recorded food plants include Spergula, Spergularia, Calluna and Erica.