Helicoverpa punctigera, the native budworm or Australian bollworm, is a moth of the family Noctuidae that is found in Australia.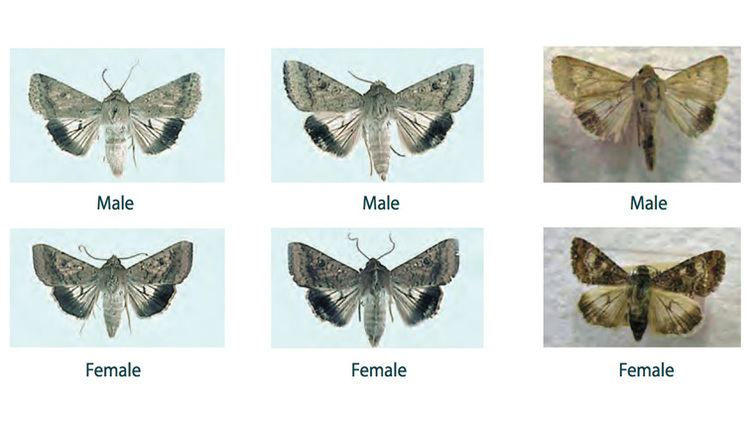 The wingspan is ca. 40 millimetres (1.6 in).
The larvae feed on various plants and are considered a pest for tobacco, flax, peas, lucerne, sunflower, cotton, maize, tomatoes and other crops.