Plantae




Cistaceae




Helianthemum scoparium




Species




Malvales




Helianthemum




Helianthemum






Helianthemum, Cistaceae, Pseudognaphalium californicum, Acmispon glaber, Eriophyllum confertiflorum
Helianthemum scoparium, recently renamed Crocanthemum scoparium, is a species of rockrose which is endemic to California.
Its common names include peak rockrose and peak rushrose. One variety is known as Bisbee Peak rushrose.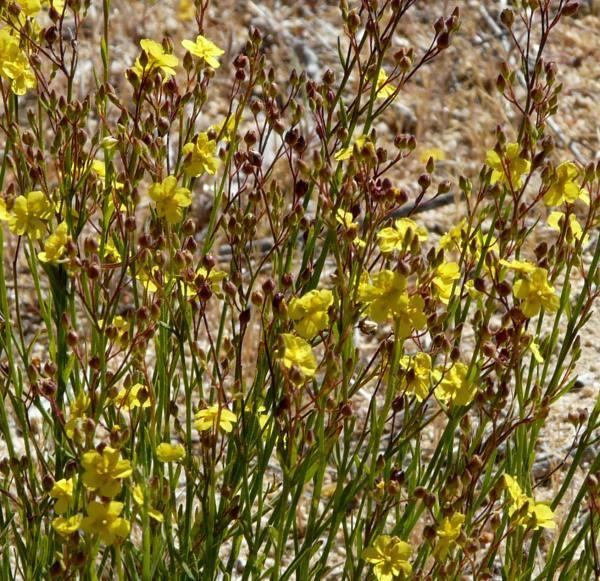 It is found in dry, sandy areas in hills and low mountains.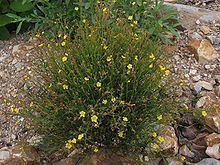 Helianthemum scoparium is a small perennial shrub bearing long, smooth stems and small flowers each with five bright yellow petals.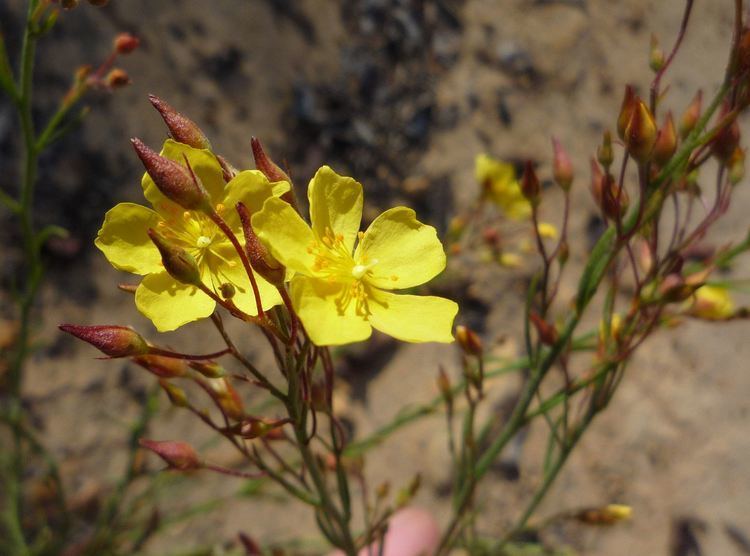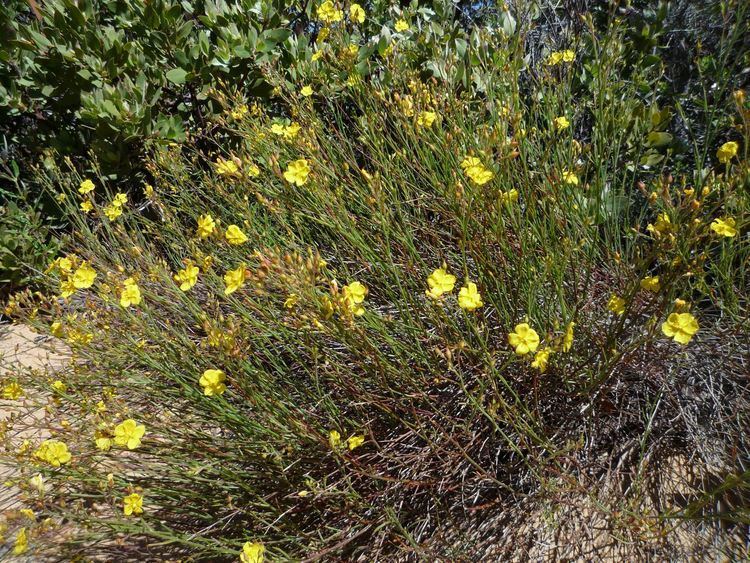 Helianthemum scoparium Wikipedia