Covid-19
Harry Potter (game)[*]




8 November 2005




Action-adventure game




RenderWare




Electronic Arts






Warner Bros. Interactive Entertainment




Single-player multiplayer




Harry Potter and the Goblet of Fire




PlayStation Portable, Xbox, PlayStation 2, Microsoft Windows, Game Boy Advance, Nintendo DS, GameCube




Electronic Arts, EA Bright Light, Magic Pockets, Yuke's




Electronic Arts games, Action-adventure games
Harry Potter and the Goblet of Fire is an action-adventure video game based on the film Harry Potter and the Goblet of Fire, which in turn is based on J. K. Rowling's Harry Potter and the Goblet of Fire, the fourth novel in the Harry Potter series.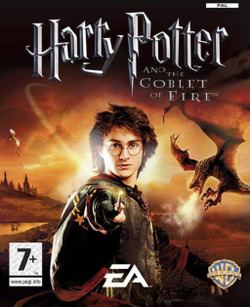 The game follows the three main characters of the film — namely Harry Potter, Hermione Granger, and Ron Weasley — and there is an entirely new spell-casting system that allows for collaborative spells. The characters themselves more closely resemble their film counterparts than in previous games. It also has higher-quality graphics than the previous Harry Potter video games. However, the gameplay in the fourth video game is much more action-oriented, which is a change from the previous games. In addition, players can play the game with friends, and can combine their magic and spells to make them more powerful. Players can also capture moving beans using Accio and increase their power with collectors, creature, and character, cards. The game is divided into several non-consecutive levels, some of which are locked at the beginning of the game until the player collects enough Triwizard Shields to unlock it.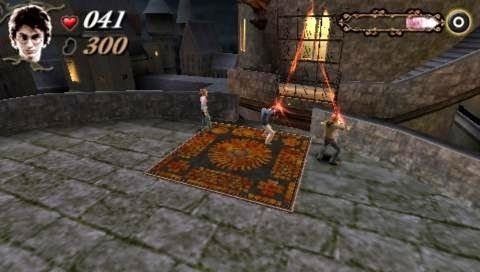 Just like the previous Harry Potter game titles, Goblet of Fire has received "mixed" reviews, according to video game review aggregator Metacritic. In Japan, Famitsu gave it a score of all four sevens for the DS version; and one eight, one seven, and two sixes for the GameCube version. Famitsu Cube + Advance gave both the DS and GameCube versions a score of three sevens and one six.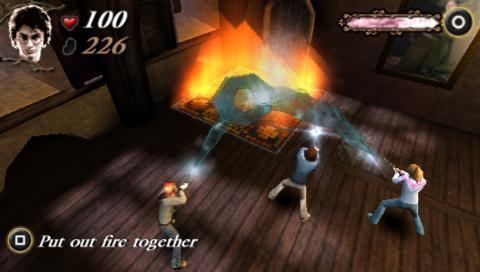 Detroit Free Press gave the GameCube version all four stars and said, "This is a masterful video game because it can be enjoyed on many levels. Younger players can simply explore this graphically rich Harry Potter world and succeed. Older players will enjoy manipulating the magic by choosing spells and skills and casting magic together with friends." However, The Sydney Morning Herald gave the game three stars out of five and stated that its highlight "is a brief but thrilling broomstick chase against a fire-breathing dragon. An underwater interlude is less successful, although it provides variety."
Harry Potter and the Goblet of Fire (video game) Wikipedia