The First Hannibal Bridge was the first bridge to cross the Missouri River and was to establish Kansas City, Missouri as a major city and rail center.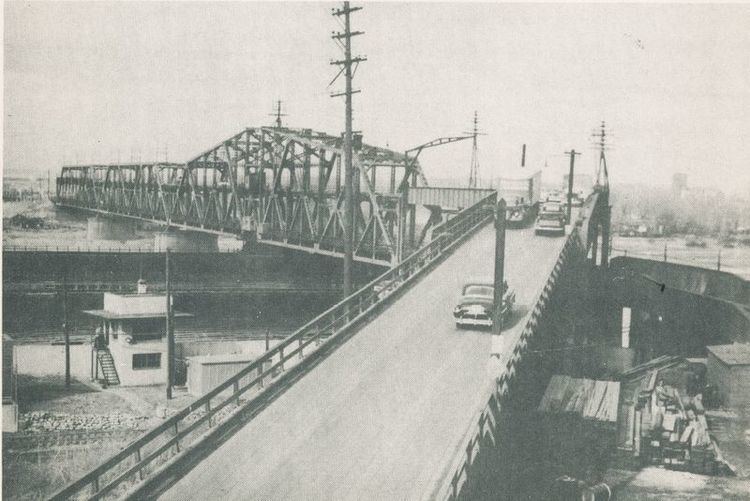 Construction started in 1867, shortly after the end of the American Civil War. Construction on the bridge was completed in 1869. The completion of the bridge came after a short battle between Leavenworth, Kansas and the town of Kansas City for the Hannibal & St. Joseph Railroad bridge.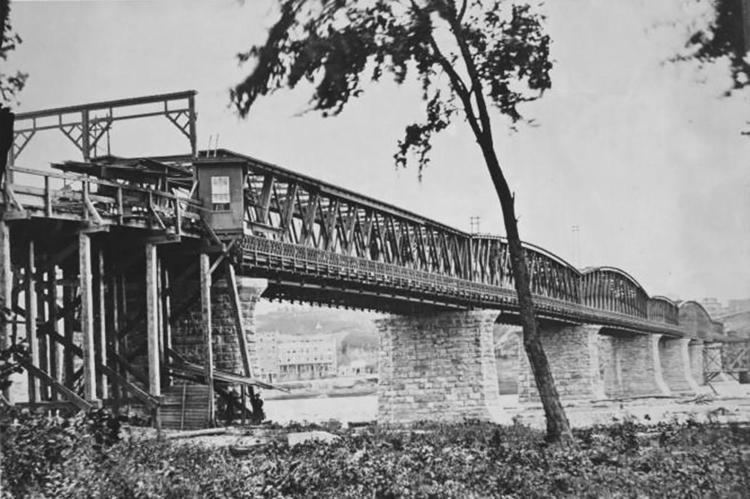 After construction was completed, the population of Kansas City began to boom.
It was designed by Octave Chanute, who also designed the Kansas City Stockyards. It was a swing bridge which could open in under two minutes, and it had an arched truss design. The bridge cost $1 million to build in its day.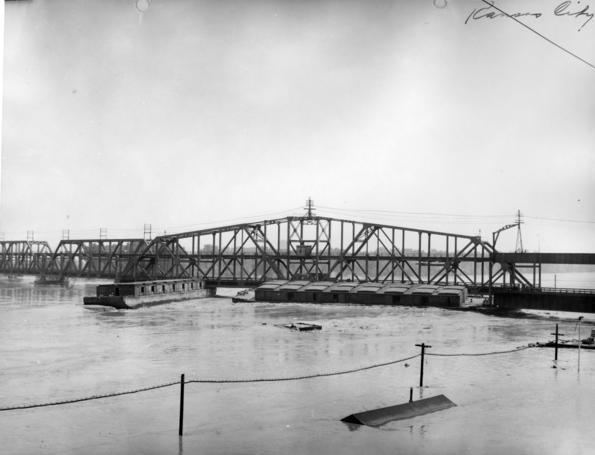 The bridge was built for the Hannibal & St. Joseph Railroad by Keystone Bridge Company. Although the railroad became part of the BNSF Railway, the name "Hannibal" has stuck.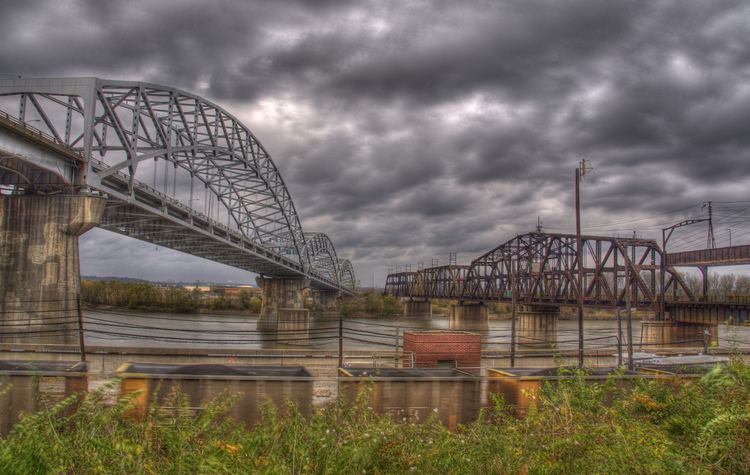 In 1886, the bridge was severely damaged by a tornado which collapsed a middle span. It was reconstructed and its truss structure was altered from an arch design to a traditional truss design. It was later replaced by the Second Hannibal Bridge 200 feet upstream on the northern bank, but at the same location on the southern bank where it enters into the gooseneck cut into the bluff, where it still stands today.