Born

February 16, 1985, (Age 35) Los Angeles, CA

Similar

Filthy Rich: Cattle Drive, Pat Benatar, Kourtney Kardashian

Body size

34-25-34 inches

Net Worth

$100,000 – $1M USD (as of 2020)
Haley Giraldo is a popular Instagram personality and model based in America. She lives in Los Angeles along with her husband Matt Williams and two daughters. Haley rose to fame by posting pictures of fashion and lifestyle on her Instagram account. As of 2020, Haley boasts 134 thousand followers on Instagram followed by 8,162 followers on Twitter.
Contents
Pat Benatar & Haley Giraldo in - Rock N Moms
Apart from being a renowned social media influencer, Haley is also majorly known for being the daughter of rock and roll star Pat Benatar and American musician Neil Thomas Giraldo. She is the elder daughter of the celebrity couple She was also awarded "Miss Golden Globe" title in 2002.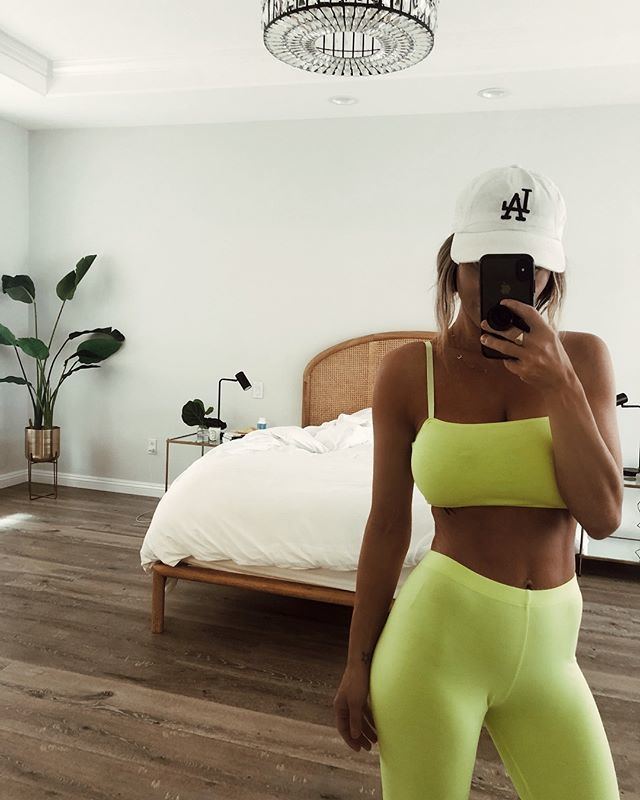 Facts
1. Haley's grandparents are Andrew Andrzejewski and Mildred Knapp.
2. Haley has inherited over $1 million from her celebrity parents.
3. Her husband Matt is originally from Texas. They showed up at Houston Astro's game in May 2017.
5. Her sister Hana is the founder of a vintage fashion line called RiptLA.
6. Haley's favorite food is
sushi
.
7. Haley loves black color the most.
8. She is afraid of clusters of insects, especially, bees.
9. Haley is an animal lover and she is just obsessed with
cats
.
Pat Benatar & Haley Giraldo - Woman To Woman TV Show - 1999
Early & Personal Life
Haley Giraldo was born on February 16, 1985, in Los Angeles, California, USA. Her original name is Haley Egeana Giraldo. Her birth sign is Aquarius. She grew up in Los Angeles. She also has a younger sibling named Hana. The two sisters grew up together with their parents.
Before establishing herself as a popular social media influencer, Haley was known for just for being a star kid to two of the most popular names in Hollywood. Haley used to accompany her mother on work tours to several places in and around the US when she was young.
Family Details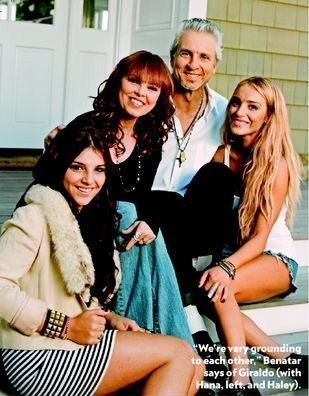 Father Neil Thomas Giraldo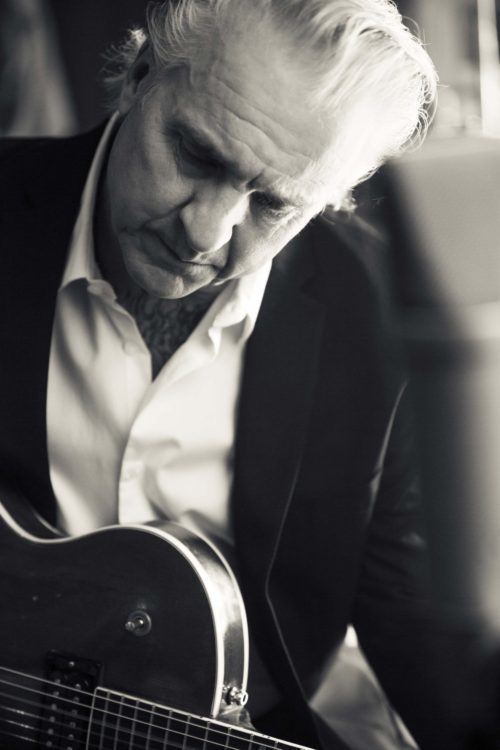 Haley's father Neil Thomas Giraldo is a popular musician, record producer, arranger, and songwriter in Hollywood. His legacy can be traced through his remarkable work for several artists in the industry including 45 million records and his contributions have produced five Grammy Awards and an additional four Grammy nominations among others.
He has around 45 million records by his name and his contributions have bagged five Grammy Awards and an additional four Grammy nominations. As far as Haley's bond with her father is concerned, the father-daughter duo shares an adorable relationship with each other. Being the elder daughter, Haley has always been special to him. Giraldo calls Haley "Angel Gina" lovingly. He also considers his son-in-law Williams as his own son and shares a cordial relationship with him.
Mother Pat Benatar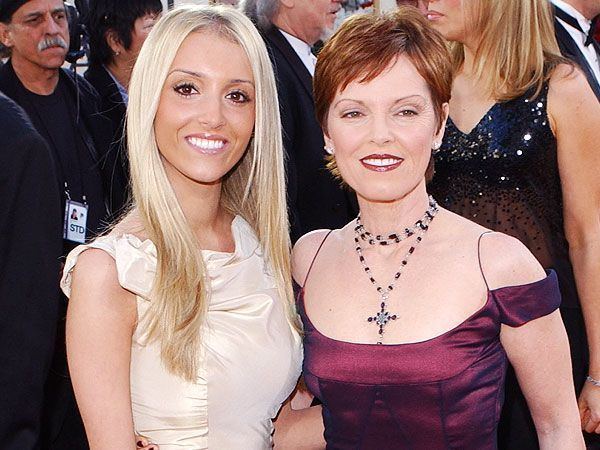 Haley with her mother Pat Benatar at the 59th Golden Globes Awards at the Beverly Hilton in Los Angeles. January 20, 2002.
Haley's mother Pat Benatar is an American rockstar. Her husband Neil is popularly known as Pat's music partner. She is a popular singer, songwriter. She has been honored with the prestigious Grammy Award four times in her career. Pat has 15 Billboard Top 40 singles, including the Top 10 hits "
Hit Me with Your Best Shot
", "
Love Is a Battlefield
", "We Belong", and "Invincible" credited to her name. Haley often posts pictures with her mother on social media.
Sister Hana
Haley grew up with her younger sister Hana. She is nine years younger than Hana but both of them share a beautiful bond. While Haley chose to be a social media influencer, Hana walked on to the footprints of her mother Pat and became a singer.
Boyfriend Matt William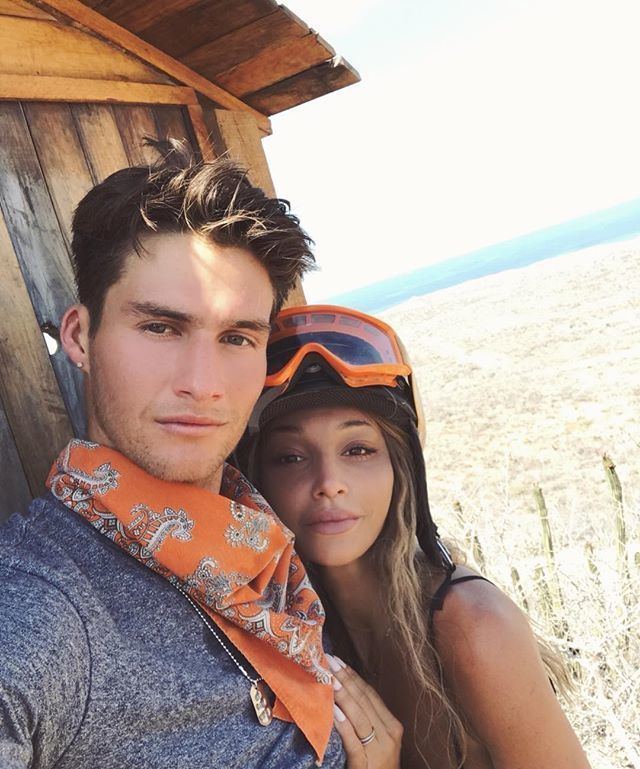 Haley got engaged to her longtime boyfriend Matt William in 2016. Williams is a fitness model and instructor at Barry's Bootcamp. They had started dating back in 2013. The much in love couple tied the knot in July 2017. Haley keeps posting adorable pictures with her husband on social media. A year after their wedding, Haley gave birth to a daughter on 25 August 2018. They named her Stevie James Williams.
Haley is a doting mother to her beautiful daughter. Her social media posts are brimming with adorable pictures of her daughter ever since she was born. In early 2020, William and Haley welcomed another baby daughter to their family. They named their second child Lola Ford. The two little sisters are already budding influencers as their parents have given them a separate Instagram account called Stevie and Lola Williams.
Career
Haley in TV series Filthy Rich: Cattle Drive: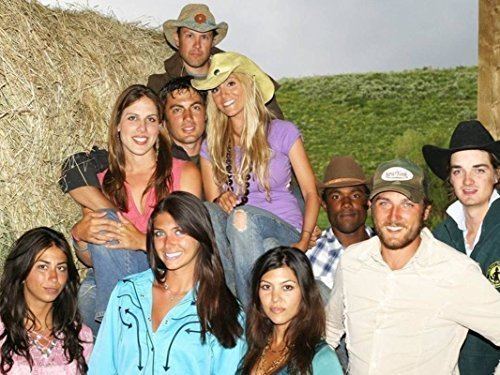 Haley appeared as one of the 10 participants in the reality show called Filthy Rich: Cattle Drive. The show created by Joe Simpson, Justin Berfield, and Jason Felts featured the privileged children of celebrities working on a Colorado cattle ranch. The show that aired on the E! network in 2005 had five male and five female participants. The show featured star kids with popular second names giving up on their life of leisure and taking up common tasks like doing laundry and taking care of cattle.
In 2003, Haley also made a guest appearance on an episode of Hollywood Squares. The 65th episode of season 5 of the show was titled "Mother and Daughters week". Haley featured with her mother Pat in the show. The show basically was a tic tac toe puzzle where contestants had to guess the correctness of a celebrity's answers to mark a place on the tic tac toe board. The show was hosted by Tom Bergeron.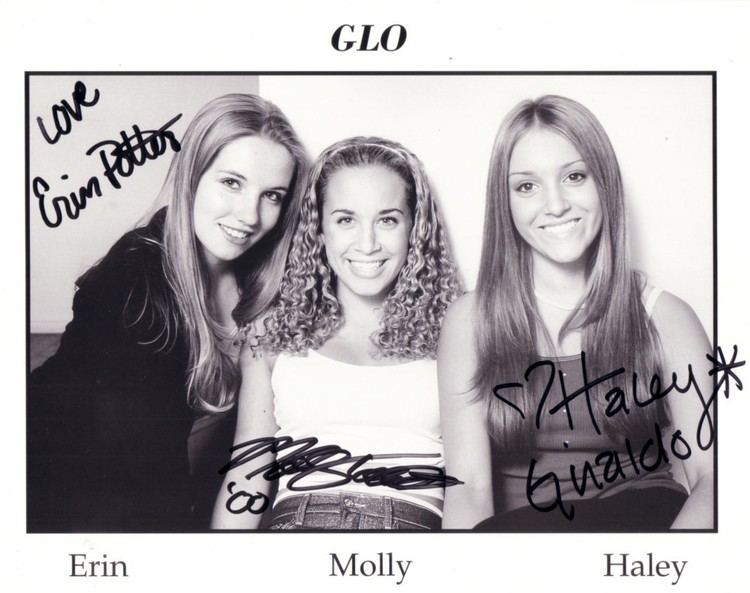 Haley also tried her hand at singing just like her star singer mother Pat. She became a member of a band called "Glo" which had members like Molly Torrence and Erin Potter. Haley toured with the band "Glo" that also featured her mother Pat Benatar as a singer in some of the shows.
References
Haley Giraldo (Instagram)
(Text) CC BY-SA