Haken (pronounced /ˈheɪkən/) is a London-based progressive metal band formed in 2007. As of 2016, Haken has released a total of four full-length studio albums and one EP.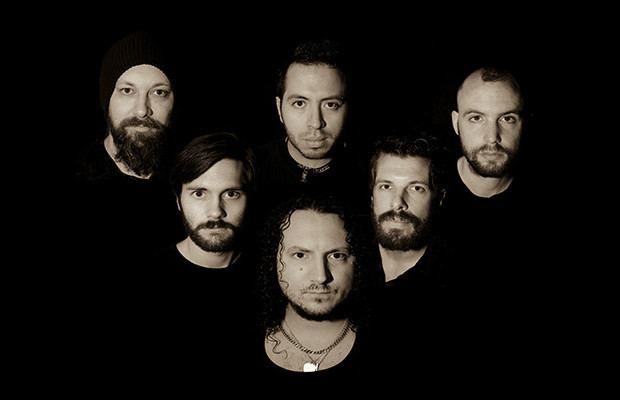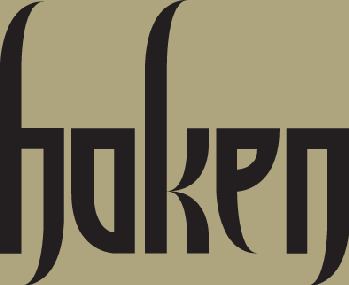 Haken was formed in 2007 by To-Mera guitarist and keyboardist Richard Henshall and his two school friends Ross Jennings (vocals) and Matthew Marshall (guitar). The band completed their lineup with a keyboardist they met on an online forum, Peter Jones, Jones' close friend and drummer Raymond Hearne, and To-Mera guitarist Thomas MacLean became the band's bassist. Henshall mentioned on some occasions that "Haken" was the name of a fictional character he and some friends came up with in their school days, under the influence of alcohol or weed.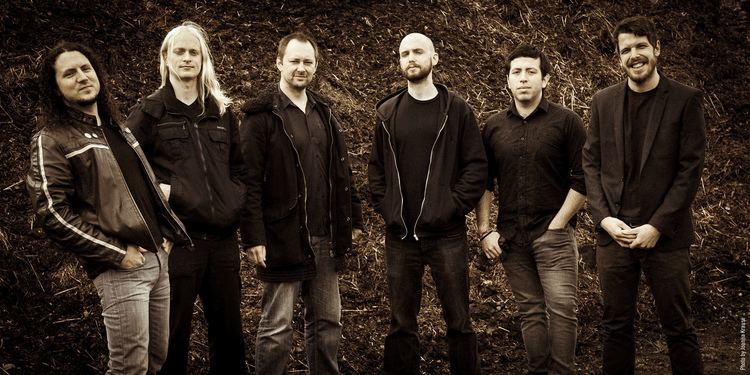 They recorded a demo in 2007 that contained two tracks, "Snow" and "Souls". With the demo they began to play small live venues in London, with some good response. In 2008 they then recorded four more songs, "Manifolds", "Blind", "Sleeping Thoughts Wake" and "Black Seed", and released a full-length demo including all six existing tracks.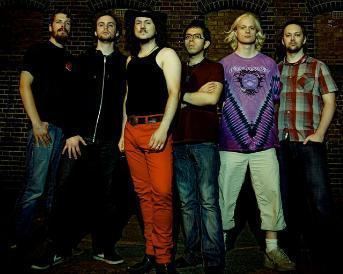 Later in 2008, Marshall and Jones left the band to pursue other careers. Charlie Griffiths, the guitarist for the band Linear Sphere and Anchorhead became a full-time member of the band. Griffiths parted ways with Linear Sphere because he wanted to go in a different direction musically. The keyboardist Diego Tejeida joined the band in late 2008 as well. As they began to tour more, even opening a few UK shows for King's X, Sensory Records recognized them and offered them a record deal. They began recording for their debut album, Aquarius, soon after, and it was released in March 2010.
Haken released their second album, Visions, in October 2011. On 20 June 2013 Haken announced their new album, The Mountain, which was released on 2 September by InsideOut Music. The album was mixed and mastered by Jens Bogren.
On 25 September 2013, Haken announced that Tom MacLean would be leaving the band after completing the Prog Stage Festival in Israel in October 2013. After a series of auditions, he was replaced by Indiana-born musician Conner Green.
On 8 September 2014, Haken announced via their Facebook page their first EP, Restoration, set for a 27 October 2014 release. The EP will contain three reworked tracks from their 2008 demo, Enter the 5th Dimension. Darkest Light, a reworked version of Blind, was released with a music video featuring footage from the recording process of Restoration on 24 September. Shortly before, the band had already announced (also via Facebook) that they had started to write for their fourth album.
On 9 February 2016, a press release along with a micro site called Haken OS 4.0.1 was released with information of the upcoming new album Affinity, which was released via InsideOut on 29 April 2016. Before it, a long series of teasers had been posted by the band, jokingly referring to the new album as Verbatim.
On 18 March 2016, the official music video for lead single 'Initiate' was released online.
Haken has been featured on the Classic Rock Magazine subsidiary "Classic Rock Presents Prog" a few times. At first, the magazine presented a song from the first Haken demo on their free CD. They have opened for a few notable progressive outfits, such as King's X and Bigelf. The band's debut album has received positive reviews from Allmusic, ProgArchives and Classic Rock Magazine.
Enter the 5th Dimension (2008)
Restoration (2014)
Aquarius (2010)
Visions (2011)
The Mountain (2013)
Affinity (2016)