Covid-19
HMS Maori




10 March 1936




6 July 1936




6 July 1936




115 m




30 November 1938




Māori people




£340,622




2 January 1939




2 September 1937




3.43 m






Fairfield Shipbuilding and Engineering Company




Banca Giuratale, Church of Our Lady of Pilar - Vall, Church of St Barbara - Valletta, St Francis of Assisi Church, Ċirkewwa
HMS Maori was a Tribal-class destroyer named after the indigenous Māori people of New Zealand. She served with the Mediterranean Fleet until she was bombed by German aircraft while at Malta in 1942 causing her to sink. Her wreck was later raised and scuttled outside the Grand Harbour, and it is now a dive site.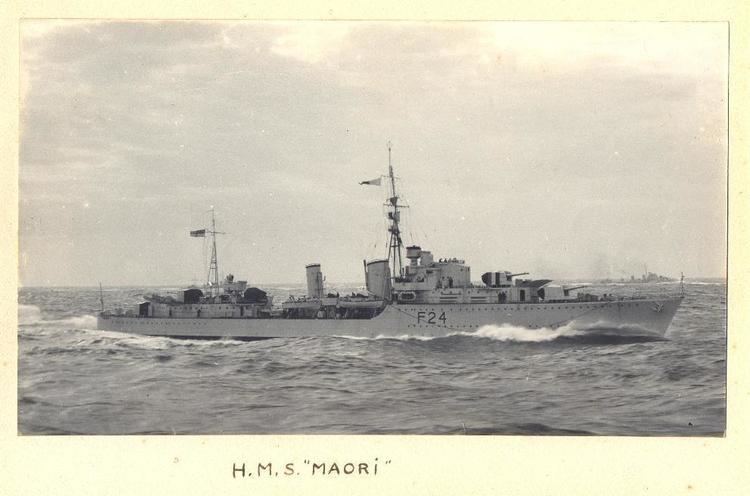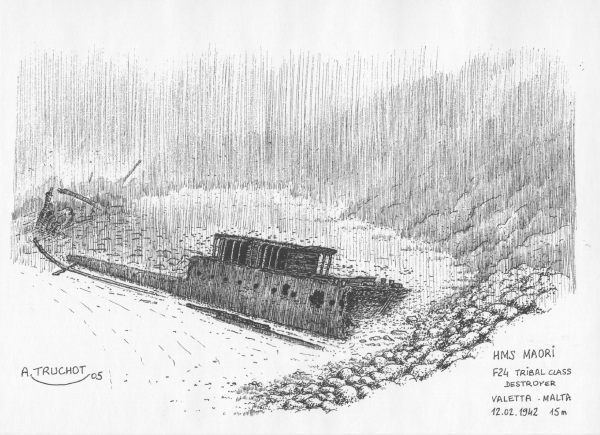 Maori was laid down by the Fairfield Shipbuilding and Engineering Company, Limited, at Govan in Scotland on 6 June 1936, launched on 2 September 1937 by Mrs. W. J. Jordan, the wife of the New Zealand High Commissioner William Jordan, and commissioned on 2 January 1939.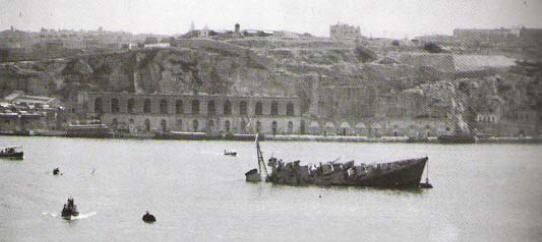 Maori joined HMS Cossack's division in January 1939 and joined the Mediterranean Fleet. She and the other Tribal-class destroyers did convoy escort duties, and Maori then returned to Britain in October. Until April 1940 she patrolled the North Sea and also took part in the Norwegian Campaign. In June she sailed to Iceland looking for German warships and also served briefly in the Faroe Islands.
In May 1941, she participated in the pursuit and destruction of the enemy German battleship Bismarck. While escorting Convoy WS-8B to the Middle East, Maori, along with the other destroyers Cossack, Sikh and Zulu broke off on 26 May, and headed towards the area where Bismarck had been reported. They found her that evening and made several torpedo attacks in the evening and into the next morning. No hits were scored, but they kept her gunners from getting any sleep, making it easier for the battleships to attack her the next morning. Maori then rescued some of the survivors from Bismarck after the battleship sunk.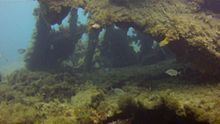 She served with the 14th Destroyer Flotilla during the Battle of Cape Bon in December 1941. Maori, commanded by Commander R. E. Courage, RN, was attacked by German aircraft and sank at her moorings in the Malta Grand Harbour on 12 February 1942 with the loss of one of her crew. She was raised and scuttled off Fort Saint Elmo on 15 July 1945.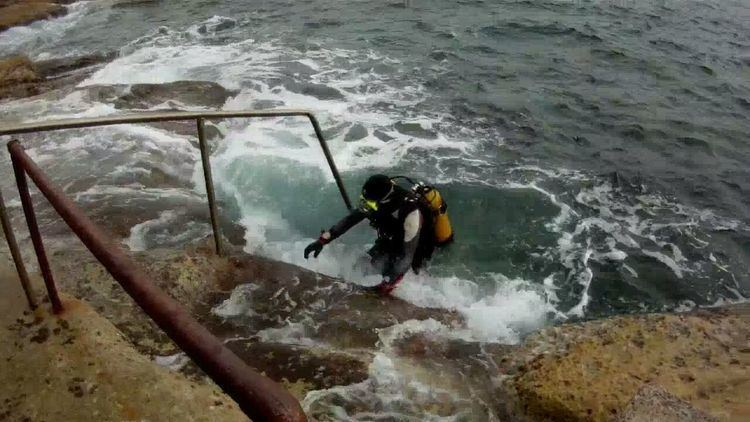 Located a few hundred metres from the shore from Valletta, HMS Maori is now a popular dive site. The bow section lies in white sand at a depth of 14 metres (46 ft), the aft section of the ship having been abandoned in deep water during the tow from Grand Harbour to Marsamxett Harbour. Much of the forward superstructure is still extant, including the two front gun bases. Much marine life can be found on the wreck.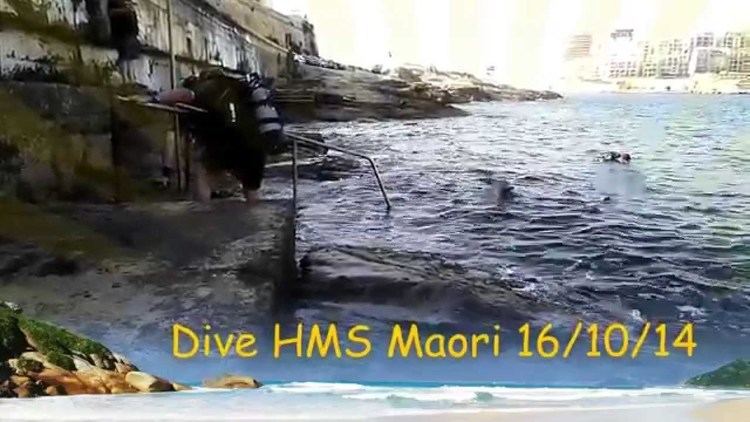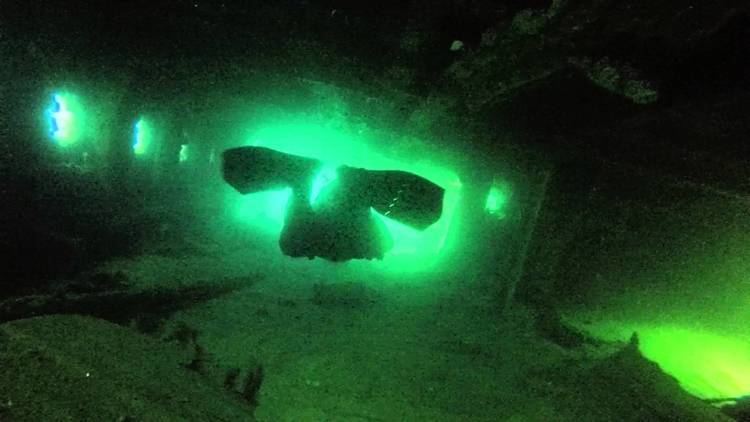 HMS Maori (F24) Wikipedia