Covid-19
HMS London




Royal Navy




5 June 1987




7 February 1983




148 m




5.3 million kg




Yarrow Shipbuilders




London




7 February 1983




14 January 1999




27 October 1984




5,300 tons




6.4 m





HMS London was a Type 22 frigate of the Royal Navy, originally named Bloodhound but renamed London at the request of the Lord Mayor of London.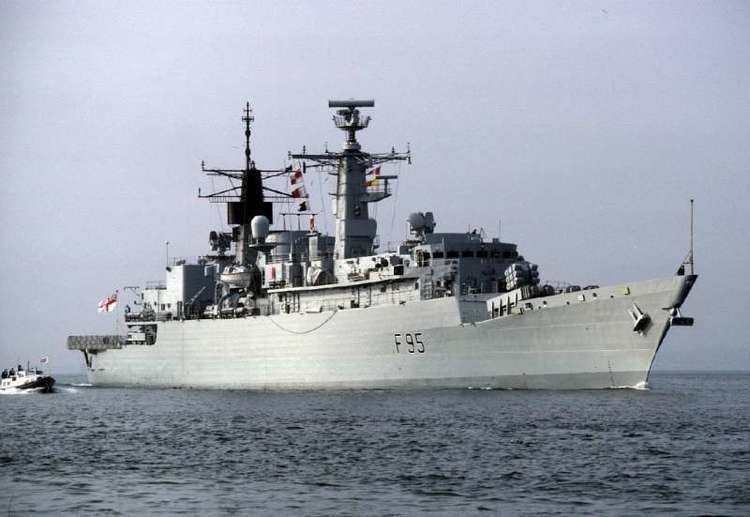 She was flagship of the Royal Navy task force during the First Gulf War in 1991.
She was decommissioned on 14 January 1999 and sold to the Romanian Navy on 14 January 2003, being commissioned as Regina Maria on 21 April 2005 after Queen Marie of Romania, wife of King Ferdinand I of Romania. Before the sale the Sea Wolf and Exocet missile systems were removed, and the only armament the ship had when delivered was two 30mm BMARC cannons and two three-tube ASW torpedo launchers. The Romanian Navy had a 76mm Oto-Melera gun system fitted forward where the Exocets had been mounted, but no missile systems, or additional weapons have been fitted. There has since been some controversy over the price at which Romania purchased the ship.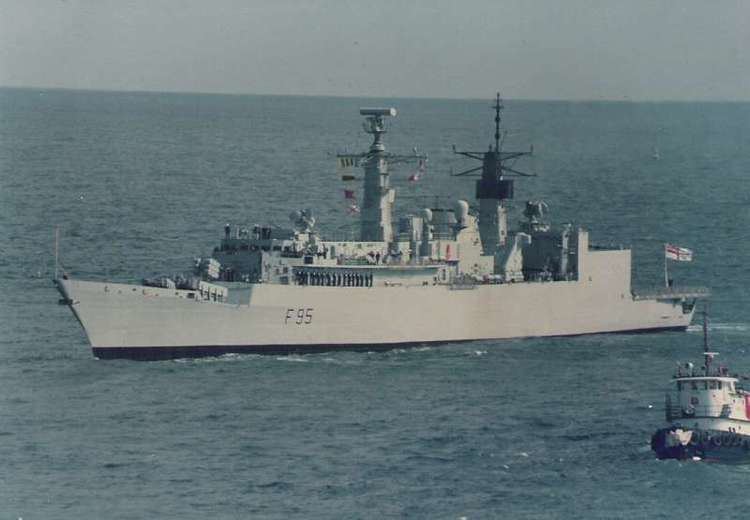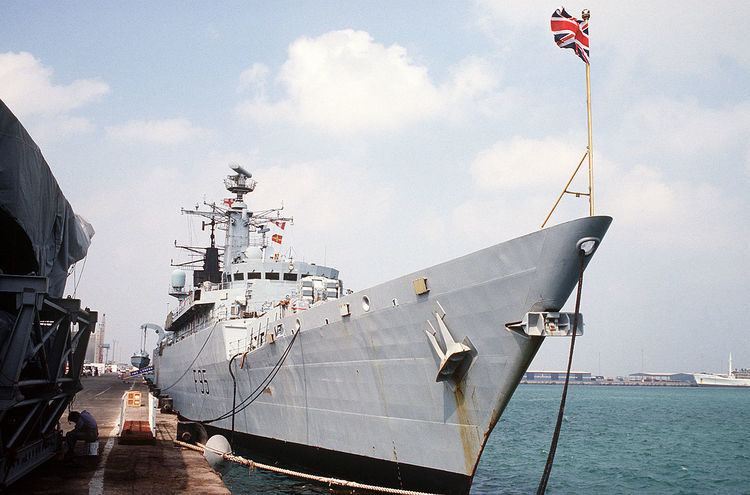 1986-1987: Captain Robert Fisher RN
1987-1989: Captain Douglas Littlejohns RN
1989-1990: Captain James Taylor RN
1990-1991: Captain Iain Henderson RN
1991-1992: Captain Mark Stanhope RN
1992-1994: Captain Timothy McClement RN
1994-1996: Commander Alan Brooks RN
1996-1998: Commander Iain Greenlees RN
1998-1999: Commander Thomas McBarnet RN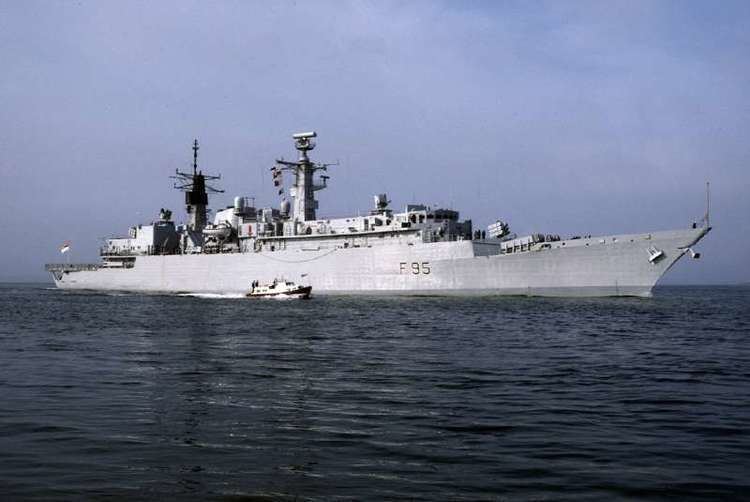 Colledge, J. J.; Warlow, Ben (2006) [1969]. Ships of the Royal Navy: The Complete Record of all Fighting Ships of the Royal Navy (Rev. ed.). London: Chatham Publishing. ISBN 978-1-86176-281-8. OCLC 67375475.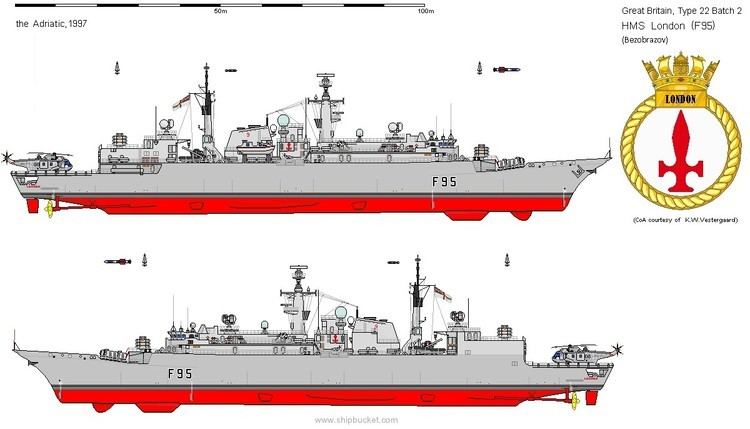 HMS London (F95) Wikipedia