Covid-19
HMS Charger




1988




Pennant number P292




1986




54,000 kg




Royal Navy




Liverpool




in active service




54 tons




Shoreham-by-Sea, VT Group





HMS Charger is an Archer-class patrol vessel built by Watercraft Limited, Shoreham-by-Sea and fitted out at Vosper Thornycroft. She is just over 20 metres long and 5.8 metres wide and powered by two Rolls-Royce turbo engines. The ship is based at the Royal Naval Headquarters (Merseyside) in Liverpool and was commissioned in 1988. She has five full-time RN crew, and sails with an RNR training officer and a maximum complement of 12 students. She is attached to the Liverpool University Royal Naval Unit.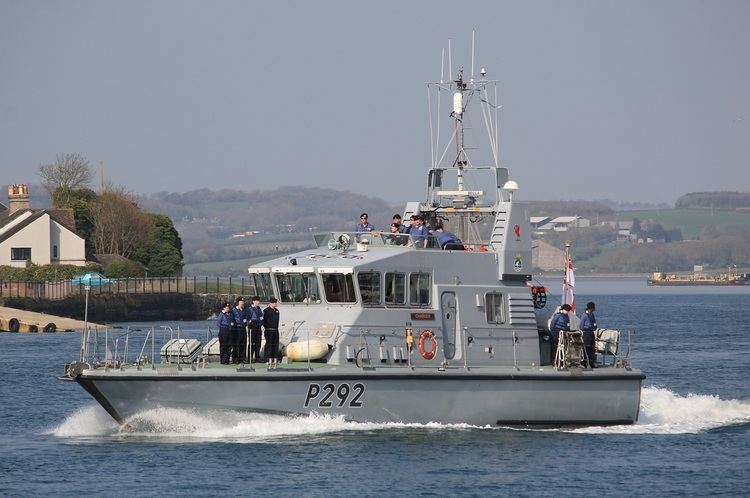 Liverpool University Royal Naval Unit (Liverpool URNU) is one of 14 URNUs in the country, and the oldest after the disbanding of Aberdeen URNU. The aim of the URNU is to 'provide high-quality sea training experiences to undergraduates from universities, developing seamanship, teambuilding and leadership skills in a maritime environment.' Liverpool URNU recruits undergraduates from the Universities of Liverpool, Lancaster and John Moores. Over 50 students attend drill evenings and other activities ashore.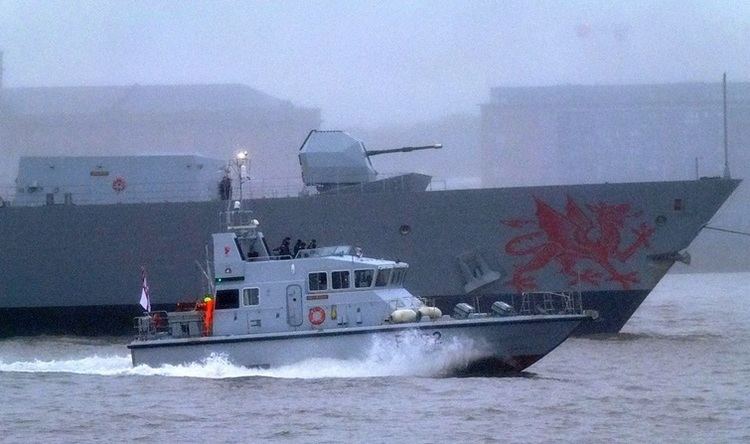 Sea time is combined with time aboard Charger at weekends, when she visits local ports such as Holyhead, Douglas, Preston, Fleetwood, Barrow-in-Furness, Salford, Ellesmere Port, Maryport and Whitehaven and deployments during the Easter and Summer holidays when she visits ports around the UK and Northern Europe. In 2011 Charger deployed to the Baltic, visiting ports in Belgium, the Netherlands, Germany and Denmark and transiting both the Caledonian and Kiel Canals. The ship is affiliated to the Cumbrian town of Maryport and regularly visits the town during deployments and for Remembrance Day ceremonies.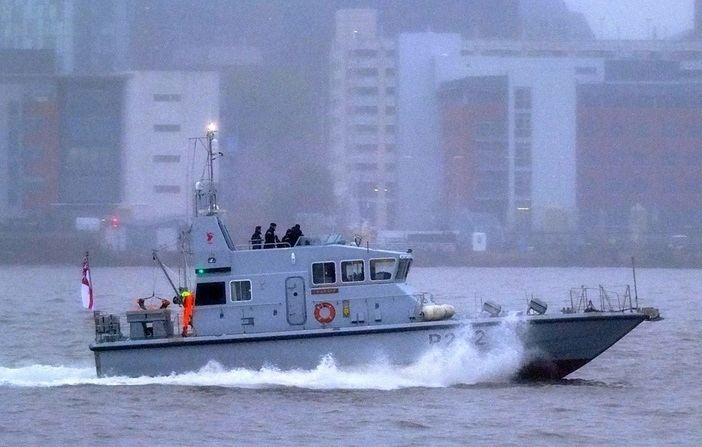 In 2012, the ship's frequent visits to Preston resulted in the ship being formally adopted by the people of Preston. In 2013, Charger, became the first Royal Navy vessel in the 21st century to make the journey up the River Weaver to Northwich.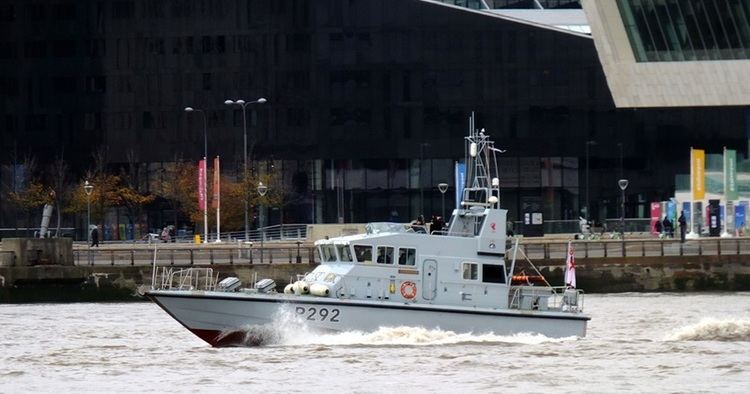 Charger flies the White Ensign at events such as the Liverpool Spring on the Waterfront, the Mersey River Festival, the Whitehaven Festival, the Northern Ireland International Airshow, the start of the 2007 Clipper Round the World Yacht Race and the Honda Powerboat Championships.
City of Preston, Lancashire
Town of Maryport
HMS Liverpool
HMS Astute
HMS Eaglet
Liverpool University
Liverpool John Moores University
Lancaster University
Sandbach School
Merchant Taylors' School
TS Tuscan
TS Caesar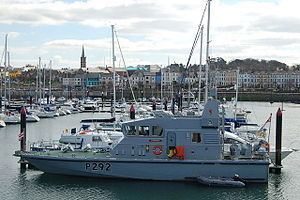 HMS Charger (P292) Wikipedia