Gwenan Edwards is a Welsh journalist, television presenter and trained musician.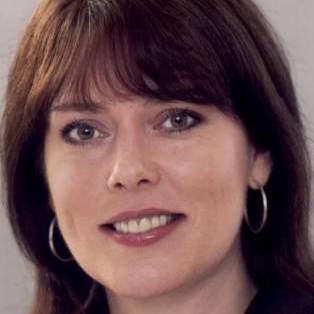 Born in Bangor, Gwynedd, she was educated at Ysgol Friars. She trained as a musician, playing the piano and flute. She is a fluent Welsh speaker.
Gwenan trained as a print journalist with Surrey and South London Newspapers, and after stints in regional radio, first appeared on television on Wales at Six for ITV Wales in 1990. She then joined the BBC, co-anchoring the flagship regional news programme, Newsroom South East. In 2000, she joined the BBC News Channel and has also since presented for BBC World News. She has reported from Africa, India, the Middle East, the US and much of Europe. After presenting the channel's travel programme, Gate 24 – (since renamed, FastTrack), Gwenan reported and presented for a series of consumer programmes on ITV and BBC, including Watchdog.
In 2006, she completed a documentary course at the National Film and Television School, (NFTS) and has since gone on to make short films, including some for the weekly travel programme, FastTrack for BBC World Television. She is an active member of BAFTA and is currently taking part in their Youth Mentoring Programme in partnership with the Media Trust.
As a trained classical musician, Gwenan has presented for 3 series of BBC2's Proms and for BBC2's Cardiff Singer of the World competition. She recently made a film with the cellist, Julian Lloyd Webber.
She has made a number of short films for the BBC, including one in Armenia in the south Caucasus another with a South African Girls' Choir, the Pretoria High School for Girls, who visited the Llangollen International Eisteddfod. She also shot and produced a film for BBC World News on the islands of São Tomé and Príncipe, off west Africa (2010).