Country

Portugal




Region

Centro




Population

42,541




Area

712.10 km2




District

Guarda







Map of Guarda, Portugal
Guarda ([ˈɡwaɾdɐ]) is a city and a municipality in Guarda District, Beira Interior Norte sub-region in Centro Region in Portugal. The population in 2011 was 42,541, in an area of 712.10 km². The city of Guarda was founded by King Sancho I in 1199. The present mayor is Álvaro Amaro, who succeeded Joaquim Valente. The municipal holiday is November 27.
Contents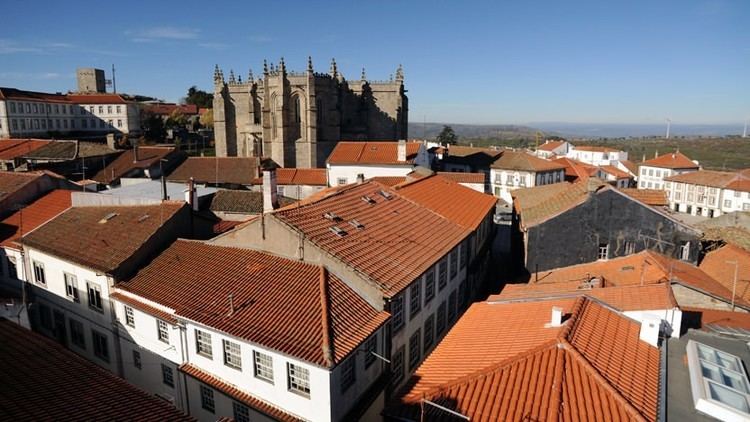 Hotel vanguarda en guarda portugal
Geography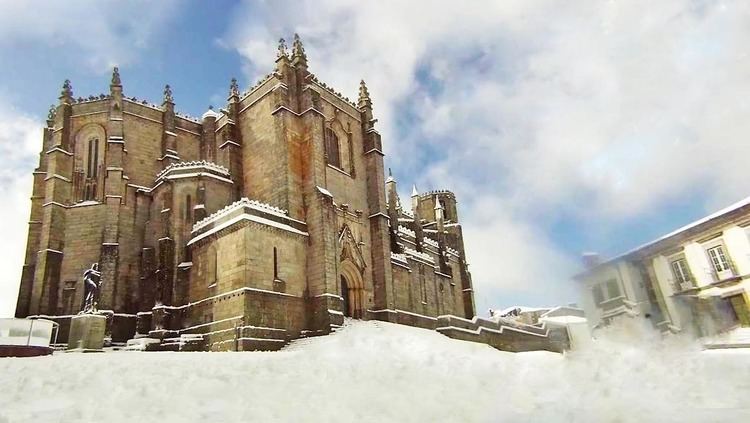 Guarda is the largest city in its district 9, capital of the Guarda District and the Beira Interior Norte Subregion within the Centro region. The municipality is bordered by Pinhel to the north, to the east by Almeida, to the southeast by Sabugal, to the south by Belmonte and Covilhã, to the west by Manteigas and Gouveia, and to the northwest by Celorico da Beira.
Guarda is the highest city in continental Portugal (altitude 1,056 m), located to the northeast of Serra da Estrela (the largest mountain in mainland Portugal). The main attraction in Guarda is its cathedral, known as the Sé da Guarda. Guarda is a diocese of the same name.
Guarda railway station is served by the railway line Linha da Beira Alta, with international services towards Salamanca and Madrid, and domestic services to Pinhel, Vila Franca das Naves/Trancoso, Celorico da Beira, Gouveia, Nelas, Carregal do Sal, Santa Comba Dão, Mortagua, Luso/Buçaco and Pampilhosa. The station at Guarda has (2013) eighteen daily arrivals and departures of passenger trains and there is a small freight terminal. The section of the Linha da Beira Baixa, which ran from Guarda through Belmonte/Sabugal, Covilhã, Fundão, Castelo Branco and Abrantes to Entroncamento, was closed in 2010 between Guarda and Covilhã. The track is now partially lifted, thus making it unusable.
The main motorways are A25 (Aveiro, Viséu, Guarda, Vilar Formoso) and A23 (Guarda, Covilhã, Fundão, Castelo Branco, Abrantes, Torres Novas). Numerous motorcoach (long distance bus) services use these motorways to link Guarda with Porto, Lisbon and other Portuguese cities.
Climate
Guarda has a continental cool mediterranean climate with lower average temperatures than most climates of this subtype, in part due to its high altitude.
Parishes
The municipality consists of the following 43 parishes:
References
Guarda, Portugal Wikipedia
(Text) CC BY-SA