Gu Yong (168–243), courtesy name Yuantan, was an official of the state of Eastern Wu during the Three Kingdoms period of China. He learnt the classics and calligraphy from Cai Yong when the latter came to Wu briefly as a refugee. His family was one of the four illustrious houses of Wu (Zhu, Lu, Gu, Zhang). He became a governor of several prefectures throughout Yang Province. He was successful in pacifying and integrating rebels and minorities under his jurisdiction.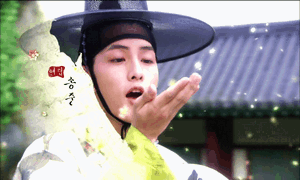 When Sun Quan became the King of Wu in 222, he enfeoffed Gu Yong as the Marquis of Yangsui District (陽遂鄉侯) and appointed him as the Prefect of the Masters of Writing (尚書令). In 225, Gu Yong succeeded Sun Shao as the Imperial Chancellor. He was also promoted from a district marquis to a county marquis under the new title "Marquis of Liling" (醴陵侯). He held office as Imperial Chancellor for about 19 years until his death in 243, after which he was succeeded by Lu Xun.
Gu Yong was said to be a reticent person and a teetotaler, famous for his standards of personal conduct; whenever he spoke, however, he spoke with confidence and reason. He was also known for keeping silent when he disagreed with something; this was a major reason why the emperor often tested his ideas on Gu Yong to see what the latter thought of the concepts – if Gu Yong refused to comment, Sun Quan knew something had not been thought through. Gu Yong was a very modest person who did not repay his enemies with malice but always did everything according to the law.