753 km/h




15 m




15 m




Grob Aircraft






The Grob G180 SPn is a low-wing twin-engined composite corporate jet projected by Grob Aerospace. It is designed to land on both paved surfaces and unimproved runway capability (grass and gravel surfaces), and is classed as "commuter class" under EASA CS 23 and FAA Part 23 regulations.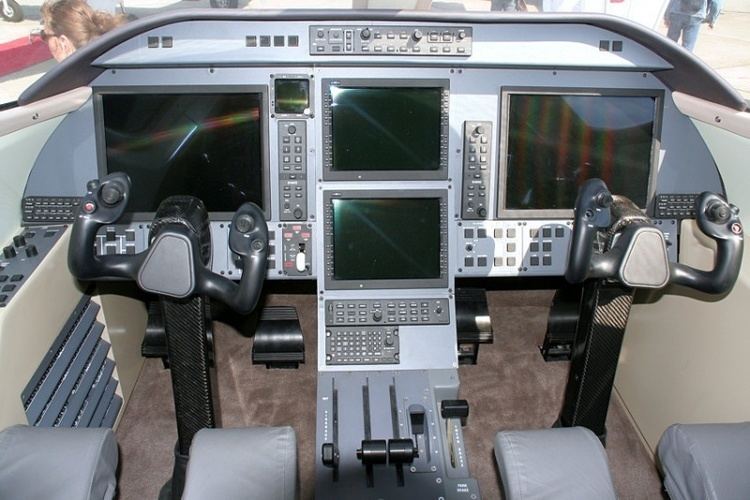 The first prototype was destroyed and the pilot killed after the aircraft crashed due to flutter in the elevators and tail-plane in 2006. After the insolvency of Grob Aerospace in 2008, a continuation of the project was announced in 2009, and revisited again in 2015, given the success of the Pilatus PC-24.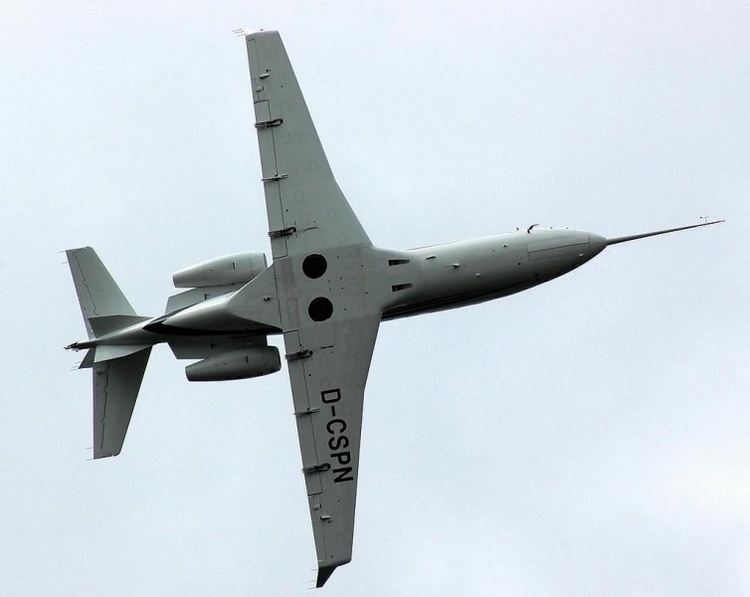 In September 2010, DAHER subsidiary SOCATA announced that it would be evaluating the G180 SPn during the next few months as it considers acquiring the aircraft from Allied Aviation Technologies, which currently holds the rights to the aircraft following Grob Aerospace's 2008 insolvency.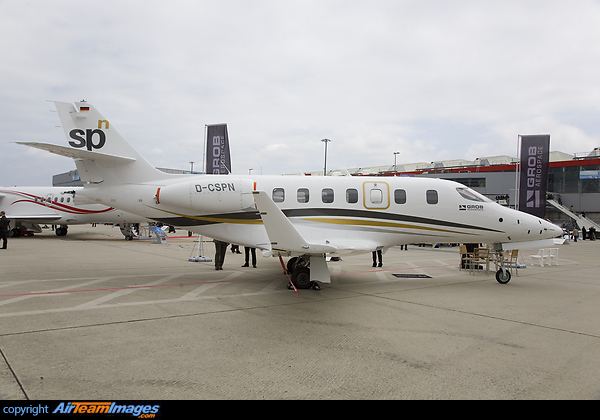 Data from Flug-Revue
General characteristics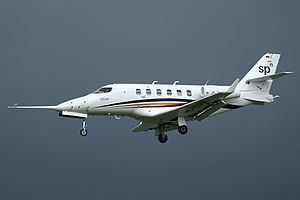 Crew: 1 pilot
Capacity: 9 passengers
Length: 14.81 m (48 ft 7 in)
Wingspan: 14.86 m (48 ft 9 in)
Height: 5.12 m (16 ft 9.5 in)
Gross weight: 6,300 kg (13,889 lb)
Powerplant: 2 × Williams FJ44-3A turbofans, 12.44 kN (2,800 lbf) thrust each
Performance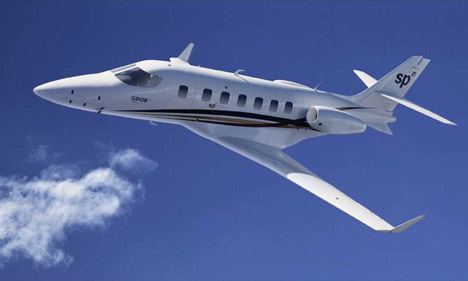 Maximum speed: 753 km/h (468 mph)
Maximum speed: Mach 0.70
Stall speed: 143 km/h (89 mph)
Range: 3,425 km (2,128 miles)
Service ceiling: 12,500 m (41,000 ft)
Grob G180 SPn Wikipedia