1989–2001




2001




John Stivers Roy Berry






Shangri-La Records Sub Pop Darla Records Simple Machines Doink




Bob Champ! Dragoon The Hot Monkey Those Bastard Souls Blood Thirsty Lovers




Stan Gallimore Tripp Lamkins David Shouse Scott Taylor




Memphis, Tennessee, United States (1989)




Indie rock, Art rock, Post-rock




Crappin' You Negative, One Sock Missing, Ain't My Lookout, Full Blown Possession, So Happy Together





Facebook
The Grifters was a 1990s indie rock band based in Memphis who released albums on Doink, Sonic Noise, Shangri-La Records, and Sub Pop Records.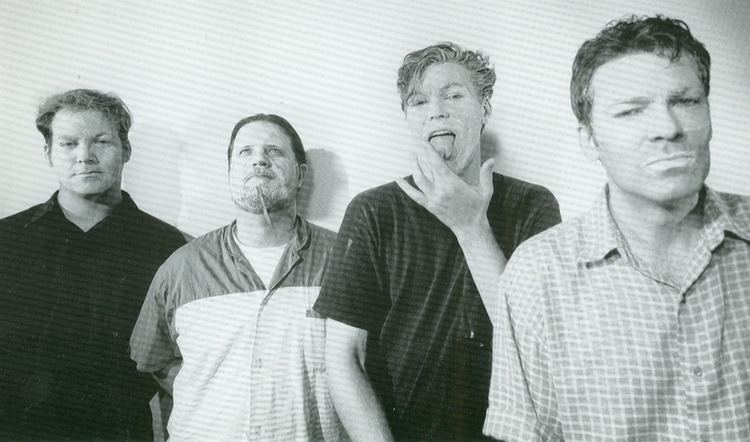 The band originally formed in the late 1980s as A Band Called Bud, with vocalist/guitarist Scott Taylor, bassist Tripp Lamkins, and drummer Dave Shouse. After being renamed the Grifters (after the novel by Jim Thompson) by 1990, Shouse joined Taylor on guitar, with Stanley Gallimore taking over on the drums. Songwriting duties were shared between Shouse, Taylor and Lamkins. For several years in the 1990s they recorded primarily at Easley McCain Recording and were closely affiliated with Memphis's Shangri-La Records label for a time. Jeff Buckley was a vocal supporter of The Grifters and was close friends with the band.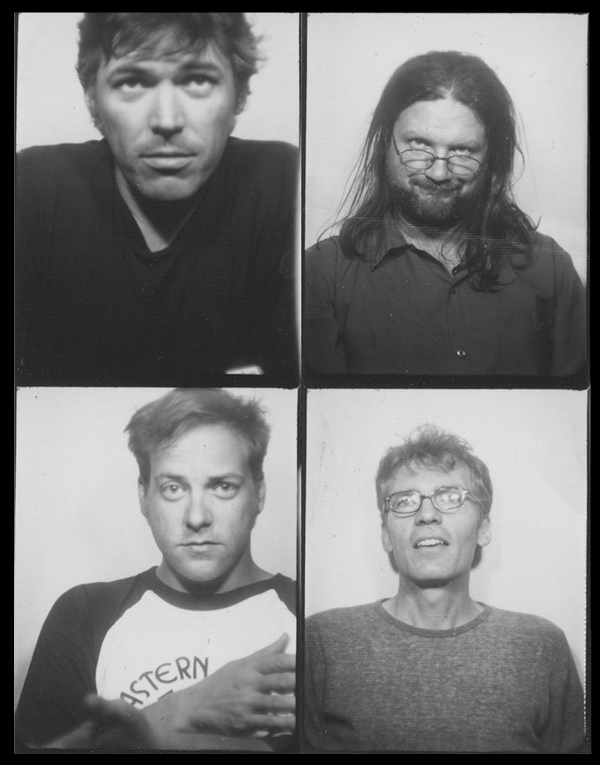 as A Band Called Bud:
Dad full length cassette (Doink Records, 1989)
Shark 7 flexi disc with The Martini Age (Kreature Comforts,1989)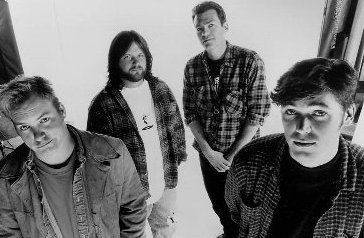 So Happy Together LP/CD (Sonic Noise, 1992)
One Sock Missing LP/CD (Shangri-La, 1993)
Crappin' You Negative LP/CD (Shangri-La Records, 1994)
Ain't My Lookout LP/CD (Shangri-la Records/Sub Pop, 1996)
Full Blown Possession LP/CD (Sub Pop, 1997)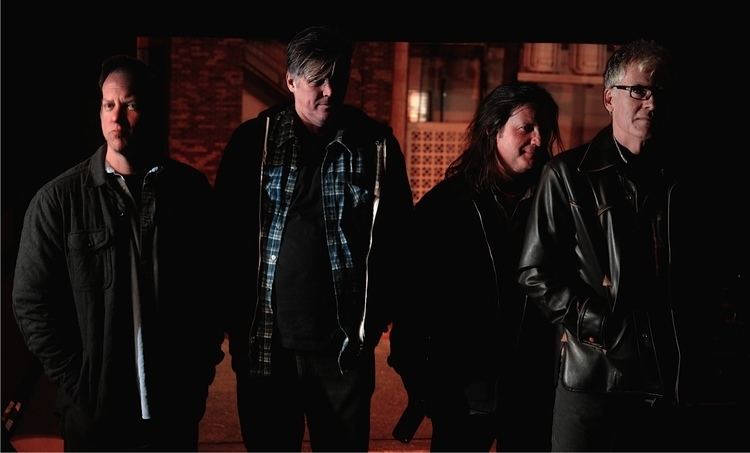 Disfigurehead EP 7" (Doink Records, 1990)
The Kingdom of Jones EP 7" (Doink Records, 1991)
The Eureka E.P. 10"/CD (Shangri-La Records, 1995)
The Doink Years 10" reissue of Disfigurehead and The Kingdom Of Jones (Shangri-La Records, 1996)
The Doink Years CD reissue of Disfigurehead and The Kingdom Of Jones (Shangri-La Records, 2006)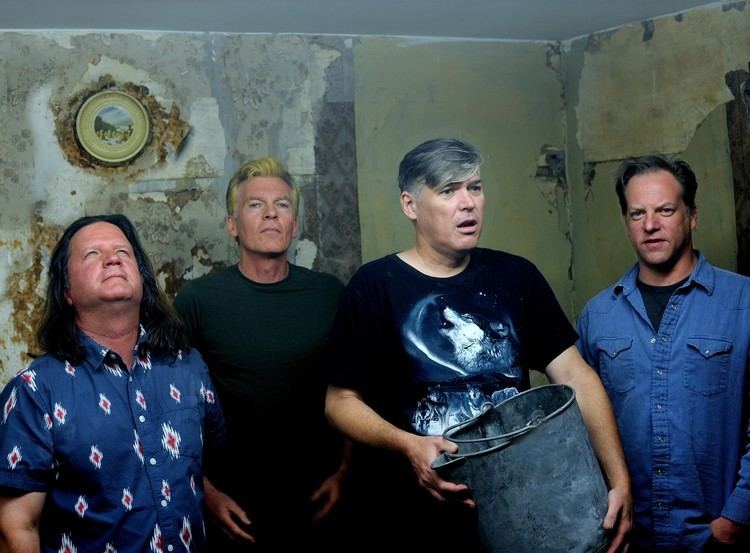 "Soda Pop" 7" (Shangri-La Records, 1992)
"Corolla Hoist" 7" (Shangri-La Records, 1992)
"Under the Ground" split 7" (with Crain; Simple Machines, 1993)
"Holmes" 7" (Darla Records, 1994)
"Bronze Cast" 7" (Shangri-La Records, 1994)
"Dildozer" split 7" (with Fluffy Kitty; Cherry Smash, 1994)
"I'm Drunk" split 7" (with Guided by Voices; Now Sound, 1994)
"Queen of the Table Waters" 7" (Sub Pop Records, 1994)
"Stream" 7" (Derivative Records, 1995)
"Slipknot" 7" (Super 8 Records, 1996)
"Last Man Alive" 7" (Sub Pop Records, 1996)
"Wicked Thing" 7" (Sub Pop Records, 1997)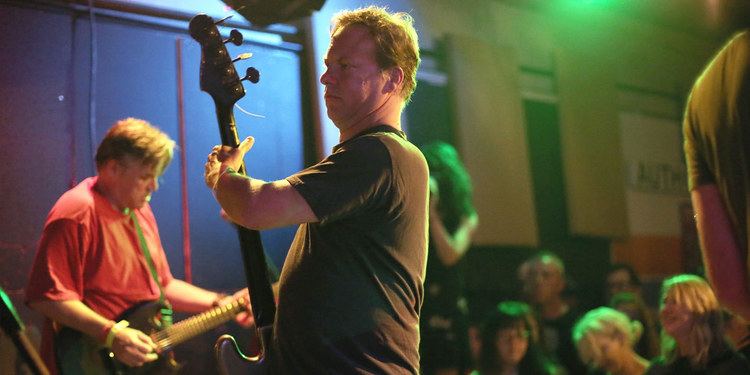 "She Blows Blasts Of Static" on Altered States of America, cassette, (Lime Lizard, UK, 1993)
"Black Fuel Incinerator" on Why Do You Think They Call It Pop? 10" (Pop Narcotic,1993)
"Make It Happen" on Ten Cent Fix, CD, (Jiffy Boy, 1993)
"Spaceship" on A Day in the Park, CD, (Now Sound, 1994)
"Look What You've Done To Me Now" on The Smitten Love Song Comp, CD, (Karate Brand, 1994)
"Under The Ground" on Working Holiday!, CD, (Simple Machines, 1994)
"The Want (live)" on Half-Cocked: The Motion Picture Soundtrack CD (Matador, 1995)
"Roadside Monument" on Mike McGonigal's Chemical Imbalance: 1984-1996, Vol.3, No.1, (Chemical Imbalance, 1995)
two songs on Barristers: Two Years In The Alley CD, 1996
"Empty Yard" on Red Hot + Bothered: The Indie Rock Guide Book to Dating CD (Red Hot Organization/Kinetic, 1995)
"Corolla Hoist (live at WMBR)" on MAGNET/Darla Single 7" (Magnet Magazine/Darla Records, 1996)
"Wicked Thing" on Spring Lineup - A Compilation Of Sub Pop's Heavy Hitters Promo CD, (Sub Pop Records, 1997)
"Holmes" on The Basement Recordings: Live at Cicero's, CD, (On The Clock, 1997)
"The Muffin Man" on Rudy's Rockin' Kiddie Caravan CD, (Bloodshot Records, 1997)
"Radio City Suicide" on Chicago Cab Soundtrack, CD, (Loosegroove Records, 1998)
five singles on Shangri-La: 10 Years, CD, (Shangri-La Records, 1998)
two singles on Darla 100, CD, (Darla Records, 2000)
"Hits Keep Comin" on The Unaccompanied Voice: An A Capella Compilation, CD, (Secretly Canadian, 2000)
"Confidential" on Shangri-la Projects: B-Sides, CD, (Shangri-La Records, 2006)
No Particular Slogan, (2xCD, singles compilation)
That's Not French, (live bootleg recorded at The Bottleneck Lawrence, Kansas, 2000)
"Banjo" & "Whatever Happened To Felix Cole" - VHS video single (Shangri-La Records 1995)
"Last Man Alive" (directed by Russell Bates, 1996)
Half-Cocked directed by Suki Hawley & Michael Galinsky. The Grifters appear as themselves and perform "The Want" live
Gordon Scott Taylor: Vocals, guitar
William David "Dave" Shouse: Guitar (initially drums)
Russell "Tripp" Lamkins III: Bass
Stanley Noyel Gallimore: Drums
She Blows Blasts of StaticOne Sock Missing · 1993
Last Man AliveAin't My Lookout · 1996
Black Fuel IncineratorCrappin' You Negative · 1994

Grifters (band) Wikipedia