The Greenland Centre is a residential skyscraper under construction located on the corner of Bathurst and Pitt Street in the heart of Sydney central business district, Australia.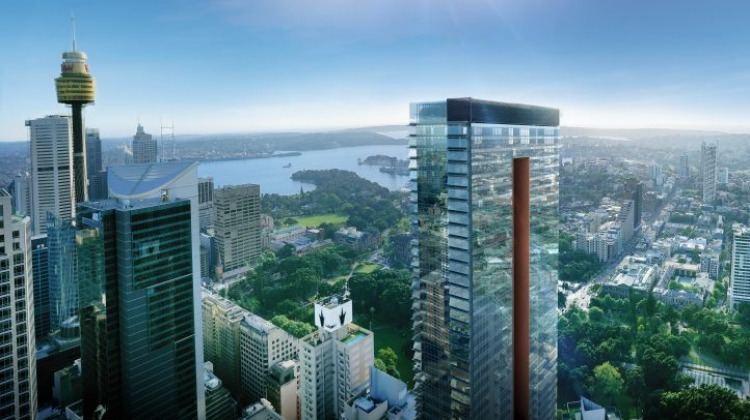 Upon completion, the building will stand at 235 m (771 ft) high making it the tallest residential building in Sydney. It will overtake the World Tower, the tallest residential building in Sydney since 2004, by 5 metres.
The project is being developed by the Shanghai government-owned Greenland Group and was designed by BVN and Woods Bagot. The main part of the project will involve the gutting and conversion of the existing Sydney Water office tower on the corner of Bathurst and Pitt Streets, with the construction of further storeys on top, which will result in a residential tower with 470 apartments and six penthouses across 66 levels. The adjoining heritage-listed, Art Deco style former Metropolitan Water Sewerage and Drainage Board building is being converted into a boutique 180-bed, five-star hotel as part of the same project.
Construction began in early 2015, with the hotel expected to open in 2016 and the residential tower in 2019.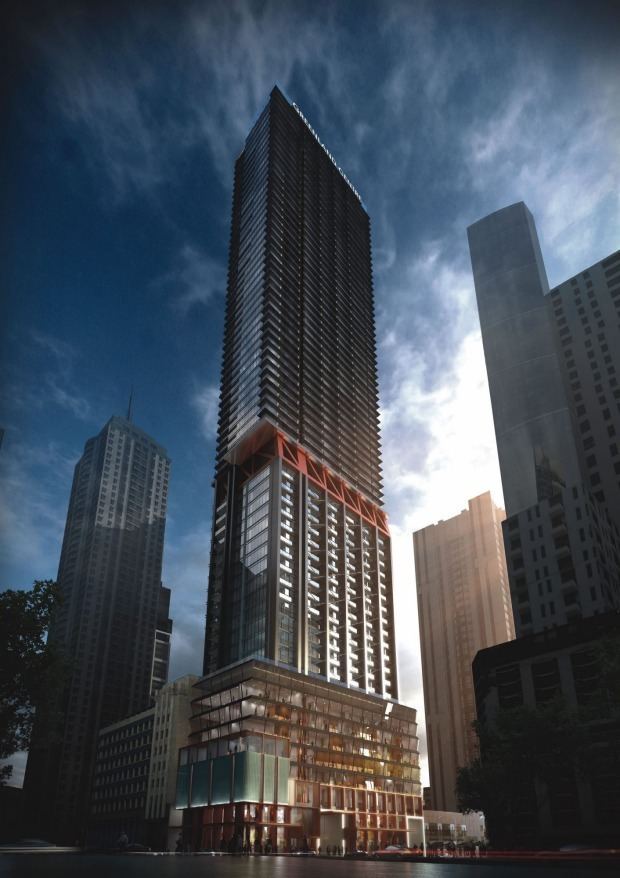 Any reference to the number four is avoided in the building because "four" and "death" have a similar pronunciation in Mandarin Chinese. Consequently, the tower will have a level 82, but there will really only be 66 floors with no levels 4, 14, 24, 34, 40–49, 54, 64 or 74.