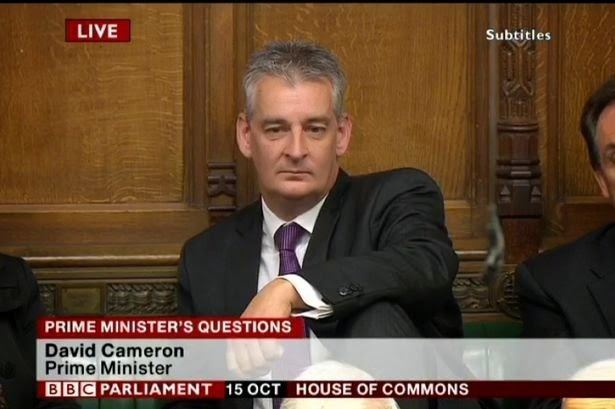 Jones was brought up in Baxenden, attending St John's CofE Primary School, Baxenden, and St Christopher's Church of England High School, Accrington. He attended Accrington and Rossendale College, studying A levels. After three years at college, Jones was employed for Blackburn with Darwen Council on refuse collection, and by Lancashire County Council as a carer home assistant.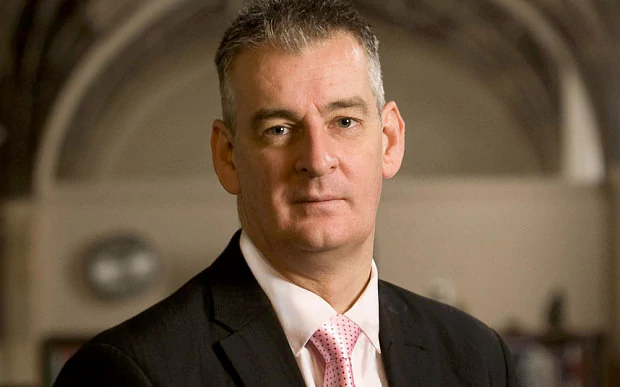 Jones attended the University of Central Lancashire, to study an BA (Hons) in Applied Social Studies. In 1989, he studied Graphic Design, and completed the City and Guilds qualification in Desktop Publishing, followed by employment at Holland's Pies.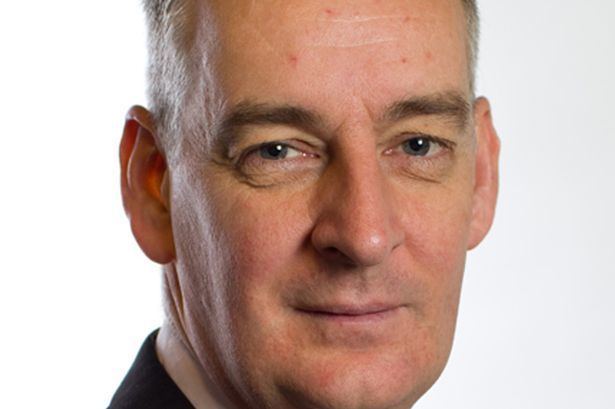 Jones had periods of temporary and part-time work for Lancashire County Council as a community transport driver. This was before working in print prepress doing agency work, then being employed at the Manchester Evening News. Jones also taught prepress at evening classes at Preston College, later at Accrington and Rossendale College. From 2001 to 2010, Jones worked at Daltons Printers, until 7 May 2010, the day after the 2010 General Election.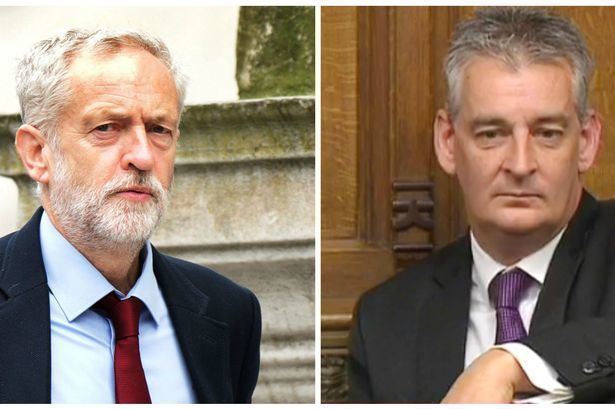 A relative of the former Labour Mayor, Kathleen Thom, who represented Clayton Ward in the 1980s and 1990s, and nephew by marriage to Len Dickenson, a former Mayor who represented Church Ward for the Labour Party in the 1980s and 1990s. Jones' father's family originate from the Mill Hill area of Blackburn, and his mother's family from Accrington. His grandfather worked at Howard and Bulloughs Cotton Mill where he worked alongside Hyndburn Accrington Pals historian Walter Holmes. "I was on the next bench to Jones' grandfather, and we worked as pattern makers."
His great grandfather lived on Grange Street, working as a livery driver at Accrington railway station. He had served in the Royal Ambulance Medical Corps during the World War I (Pvt Edwin Taylor RAMC 100489, 38 Grange Street). Jones' grandmother was a milliner who owned a hat shop, La Mode, in the 1960s and 1970s on Abbey Street, Accrington.
In November 2001, he was one of two candidates selected from four, to contest the safe Labour seat of Peel Ward on Hyndburn Council. He was re elected in 2004, and again in 2008.
In May 2005, he was elected as the Opposition Leader on Hyndburn Borough Council and remained as such until his resignation as an councillor from Hyndburn Council in May 2010, the seat retained by Labour Councillor Wendy Dwyer, who had been Jones' predecessor in the Accrington South division on Lancashire County Council elections.
In June 2009, he contested the Accrington South Division (Peel, Baxenden and Barnfield wards) for the County Council amidst the MP's expenses scandal. His majority was reduced from 17.6% to 17.1%, a majority of 469 votes turning it into one of Labour's safer seats. Across Lancashire County, Labour were reduced from 44 seats to 16.
In February 2010 The Blackburn Citizen reported that Jones had acted in "technical breach" of council rules, in discussing unadopted roads Annie Street, Hodder Street and Manor Street at meetings, whilst on one occasion failing to mention that he lived on Hodder Street. The Hyndburn Standards Committee concluded that Jones had not attempted to conceal his address from the council having declared it on other occasions.
In July 2010, he was also involved in a dispute with rival councillor Peter Britcliffe, who implied that Jones had other undeclared property interests. This was by repeatedly shouted "two houses" at Jones during a council meeting. Britcliffe subsequently apologised after legal threats, acknowledging the second home referred to had belonged to a late relative of Jones, and was not his property.
Hyndburn MP Greg Pope suddenly announced his intention to step down on 11 June 2009. In November 2009, Jones was chosen as an candidate to succeed him by Labour, winning the seat by a majority of 4,400 at the 2010 General Election.
In October 2010, Jones was appointed to the Labour Whips office, following Ed Miliband becoming Labour leader. He was an assistant whip throughout the 2010–15 Parliament. In November 2011, he introduced an private member's bill under the Ten Minute Rule, proposing licensing for scrap metal dealers in an attempt to cut down on metal theft. In August 2013, he was reselected as the Labour candidate for the 2015 General Election.
On 14 September 2015, Jones resigned from the front benches of Labour, following the election of Jeremy Corbyn in the leadership contest. He said he could not serve under Mr Corbyn as he was from the "extreme left" and did not hold Labour's "true values". He had already made a decision the previous week that he would not serve under Corbyn. Jones is critical of Corbyn's policies on welfare, the economy and immigration.
Jones partner is Kimberley Whitehead. He was previously married and has one son. He also has a daughter with Whitehead.
He is a lifelong supporter of Blackburn Rovers, and attends games at Accrington Stanley. The chairman of Accrington Stanley, Ilyas Khan, played an active role in supporting Jones' election campaign.