Covid-19
2000–present




Kortrijk, Belgium (2000)




www.goosemusic.com/






Soulwax, Digitalism, Alex Gopher, The Bloody Beetroots




Control Control Control, Bring It On




Mickael Karkousse, Bert Libeert, Dave Martijn, Tom Coghe




Dance-punk, Electronics in rock music




Skint Records, !K7 Records




Soulwax, The Van Jets, Das Pop, The Bloody Beetroots, School is Cool





Facebook

Myspace

SoundCloud
Goose is a Belgian electronic rock band consisting of members Mickael Karkousse, Dave Martijn, Tom Coghe, and Bert Libeert.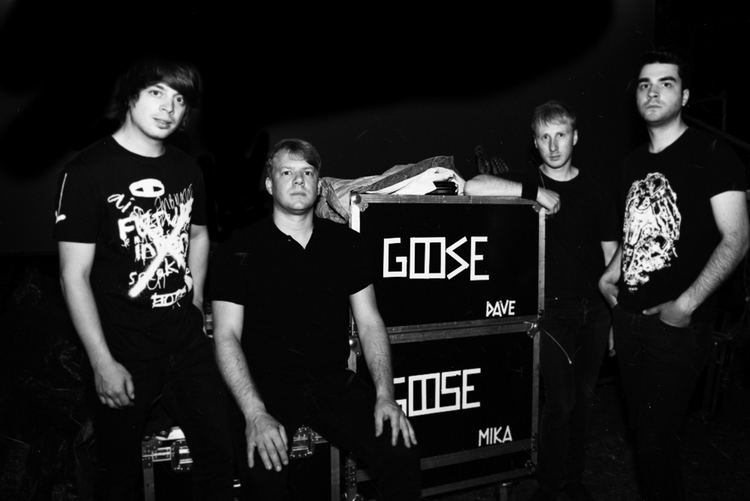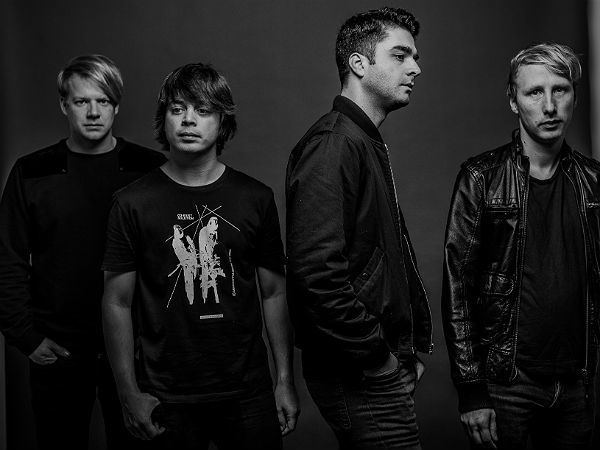 Goose was formed in the summer of 2000 in Kortrijk, Belgium. They started writing and recording their own songs, heavily incorporating synthesizers into them. They won Humo's Rock Rally in 2002 and later that year recorded their debut single "Audience" with Teo Miller. Coca-Cola used their debut single for TV adverts across Europe.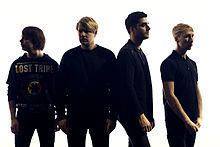 They were signed to Skint Records and their debut album Bring It On was released on September 11, 2006. They toured intensively through Europe, and played shows in Australia and Japan.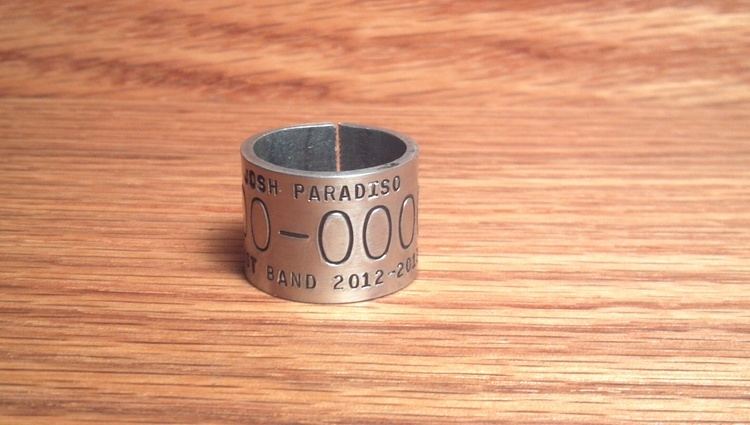 Goose released their second album Synrise on 18 October 2010. The first single of this album is called 'Words' and was aired on the radio for the first time on 10 August 2010. The title song Synrise was remixed by Mumbai Science, Housemeister, Paul Chambers and Soulwax. Jef Neve, a famous Belgian jazz pianist made a classical piano version of this song. The song "Synrise" also appeared in the Dior campaign presenting the Ready-to-Wear Fall collection 2013. The artwork for this album was made by legendary Storm Thorgerson. In January 2011 they won two (Flemish) Music Industry Awards, for best dance/electronical music and best artwork.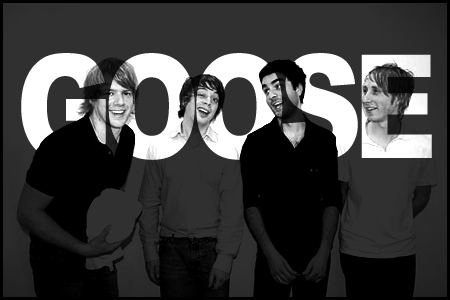 The third album "Control Control Control" was released on 8 April 2013 in the UK. It was recorded live in the studio, by Paul Stacey (Noel Gallagher) and Dave Sardy (Oasis, ZZ Top). It was very well received- The Guardian even described them as "onstage powerhouse, successfully bridging the gap between electronic music and rock" - and they had the chance to headline big festivals as Rock Werchter, Pukkelpop and I Love Techno. For this festival they could even host a whole room. The line-up for this room was filled with friends of them like The Bloody Beetroots, Digitalism, Gesaffelstein, Annie Mac and DJ Falcon.
Their fourth album is called What You Need and was released on April 4, 2016.
Bring It On, Skint Records (11 September 2006) #17 BE #79 NL
Synrise !K7 Records(18 October 2010)
Control Control Control Safari Records (12 October 2012)
What You Need, Safari Records (4 April 2016) #1 BE
"Audience" (24 May 2002)
"Good Times" (2004)
"Black Gloves", Skint Records (16 July 2006)
"British Mode", Skint Records (1 October 2006)
"Low Mode", Skint Records (18 February 2007)
"Bring It On", Skint Records (6 June 2007)
"Words", !K7 Records (16 August 2010)
"Can't Stop Me Now", !K7 Records (15 November 2010)
"Synrise", !K7 Records (7 March 2011)
"Synrise", Music Mania Records (12" picture disc by Storm Thorgerson, exclusive Soulwax remix)
"Real" (2012)
"Control" (2012)
"Your Ways" (2013)
"So Long" (2016)
"What You Need" (2016)
SX - Gold
Shitdisco - I Know Kung Fu
White Lies (band) - There Goes Our Love Again
Scissor Sisters - She's My Man
Mixhell - Highly Explicit
Jamaica - Short and Entertaining
Daft Punk - Son Of Flynn
Martin Solveig - C'est La Vie
Jessie Ware - Night Light (Unofficial)
"Check": CSI: NY, Season 3, Episode 1 ("People with Money") (20 September 2006)
"Trendsetter": Chuck, Season 1, Episode 7 ("Chuck vs. the Alama Mater") (5 November 2007)
"Bring It On": Dirty Sexy Money
"Audience": CSI: Miami, Season 6, Episode 10 ("CSI: My Nanny") (20 April 2008)
"Synrise (Soulwax remix)": Used to advertise Season 2 of Utopia on Channel 4 in the UK (July 2014)
"Black Gloves": Whip It (Film) 2009
"Black Gloves": Trailer Blitz 2011
"Synrise": Move On 2012
"Black Gloves" : Project Gotham Racing 4 (2007)
"Check": Gran Turismo 5 and "Words (Jester Dub) (GT5 Edit)": Gran Turismo 5 (2010)
"Synrise (Soulwax Remix)": Grand Theft Auto V (2013) on the Soulwax FM radio station.
SynriseControl Control Control · 2012
British ModeBring It On · 2006
Call MeWhat You Need · 2016

Goose (band) Wikipedia