Covid-19
2011 (2011)–present




2011




goodnightsunrise.com




Indie rock, Rock music







Toronto, Ontario, Canada




Andrew Charters Pedro Salles Thor Thunders Quincy Yip




David Kochberg, Vanessa Vakharia, Paul Weaver




Create/Destroy/Create, Falling Awake, Fragments




Rejection Records, Goodnight, Sunrise




Papermaps, Stuck On Planet Earth, Show Me The Skyline, The Standstills, The Balconies





Facebook

SoundCloud

YouTube

Twitter
Goodnight, Sunrise is a Canadian indie rock band formed in Toronto, Ontario, Canada in 2011. Their debut album Create/Destroy/Create was released on March 8, 2013, and the band has also released the first 2 of an ongoing series of split-singles. Goodnight, Sunrise is characterized by their energetic live show, dual male-female lead vocals, and eclectic musical influences. The band's 2nd full-length album Falling Awake was released September 30, 2016.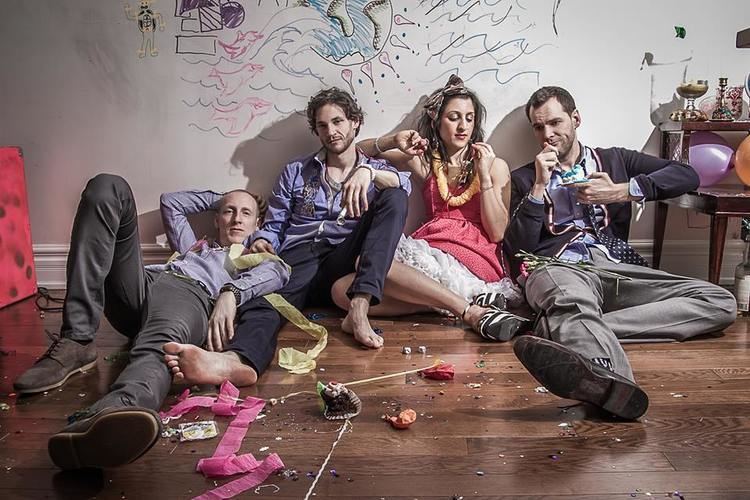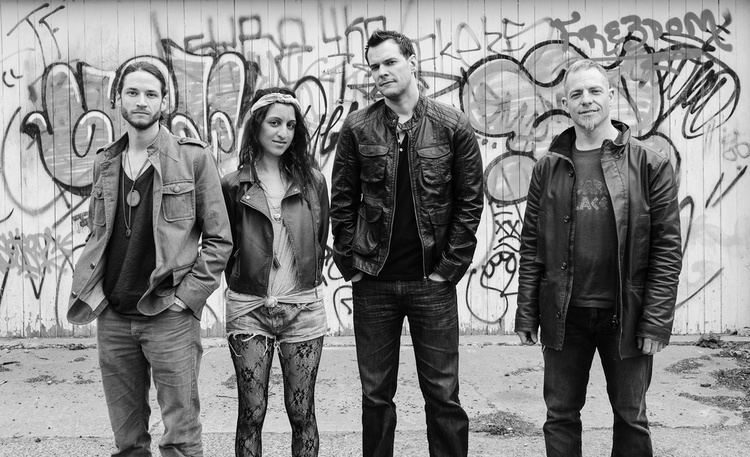 Goodnight, Sunrise was formed in 2011 by David Kochberg and Vanessa Vakharia who had both played in Toronto band The Big Deal. Along with friend and former Glueleg bassist Andrew "Chowder" Charters, they recorded their first EP Fragments as a three piece. The addition of drummer Paul Weaver in February 2012 completed the four member group, leading into their first festival performance at the 2012 Canadian Music Week.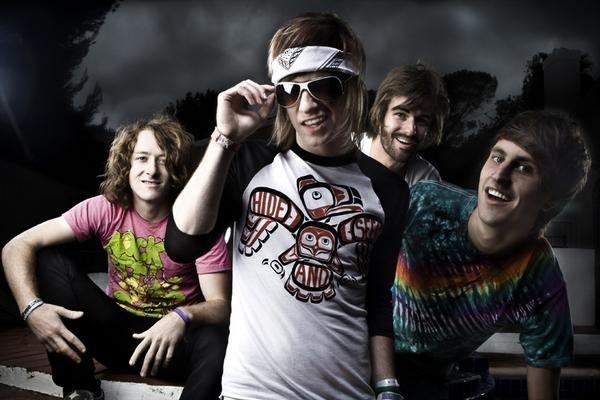 The group's first full-length album Create/Destroy/Create was released in March 2013 and co-produced by Kochberg and sound engineer Chris Sampson. The 9 song pseudo-concept album demonstrated the band's eclectic influences and drew upon cyclical themes of introspection, self-destruction, and redemption. The album artwork, an intricate ambigram design, was designed by Polish artist Daniel Dostal. Create/Destroy/Create received consistent radio play across Canada throughout Summer 2013, from British Columbia to Ontario.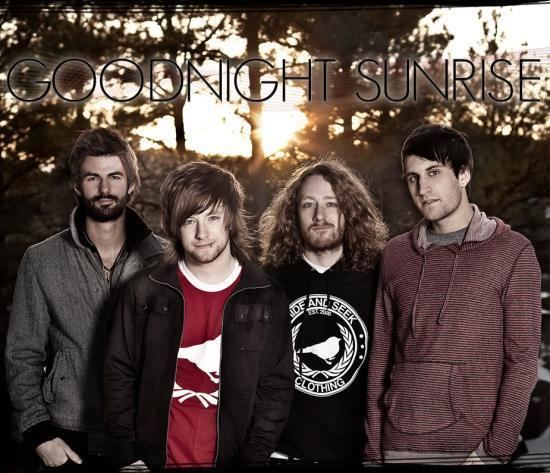 In December 2013, Goodnight, Sunrise followed Create/Destroy/Create with the first in an ongoing series of split-singles. Unlike most of the band's album songs in which Kochberg and Vakharia share lead vocals, the D/V series feature one song by each of them (resulting in a "Side D" with David on lead and a "Side V" with Vanessa). D/V 1: Deaf Ears was recorded in Lucan, Ontario at Swamp Songs Studios and mastered by Noah Mintz at Laquer Channel Mastering. This was followed by D/V 2: Bridgeburner in July 2014, recorded with new bassist Thor Thunders after the amicable departure of Charters. Thunders departed at the end of 2014, and the band recruited current bassist Pedro Salles (formerly of Brazilian band Avec Tristesse). In September 2015 the band completed a 20-date tour of Eastern Canada to support the release of Deal With It, the first single from their upcoming 2nd album. The second single, "Familiar Faces", was released in July 2016, and the Sept 2016 Falling Awake album release was supported by a 17-date tour across Ontario, the United Kingdom, and a final show in Amsterdam.
With their blend of classic rock and indie synth pop, the music of Goodnight, Sunrise shows a range of influences such as Florence + The Machine, Muse, Metric, Billy Talent, Danko Jones, and Hollerado, and the dual male-female lead vocals of Kochberg and Vakharia are reminiscent of bands like Of Monsters and Men and July Talk. The band tours extensively throughout Canada, sharing the stage with bands like I Mother Earth, Big Wreck, and Die Mannequin, and is a frequent performer at Canadian Music Week, North by Northeast, and Canadian Indie Week music festivals.
Current line-up
David Kochberg – guitar, lead vocals (2011–present)
Vanessa Vakharia – keytar, keyboards, lead vocals (2011–present)
Paul Weaver – drums (2012–present)
Past members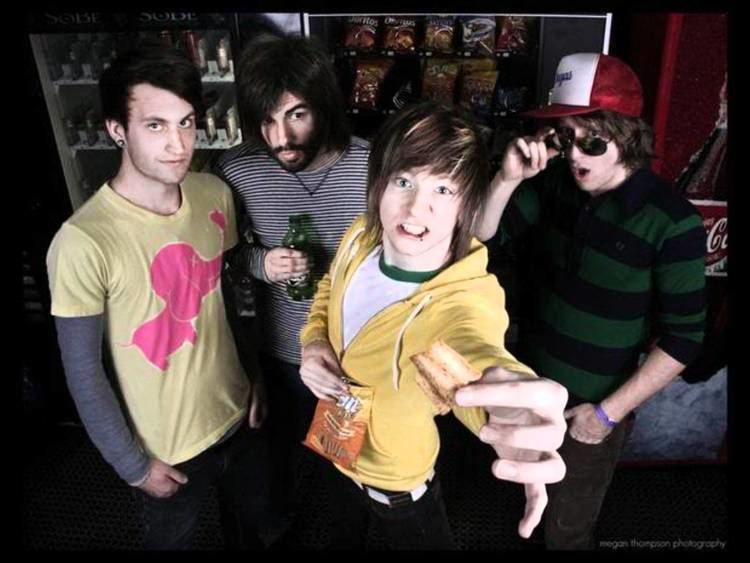 Andrew Charters – bass guitar, backing vocals (2011-2014)
Pedro Salles – bass guitar, backing vocals (2015–2016)
Thor Thunders – bass guitar, backing vocals (2014)
Quincy Yip – drums (2011)
Create/Destroy/Create (2013)
Falling Awake (2016)
Fragments (2011)
D/V 1: Deaf Ears (2013)
D/V 2: Bridgeburner (2014)
This Is YoursCreate/Destroy/Create · 2013
Love Fortress #9Create/Destroy/Create · 2013
This Is Our WantingCreate/Destroy/Create · 2013

Goodnight, Sunrise Wikipedia