The Doraemons: Goal! Goal! Goal!! (ゴール!ゴール!ゴール!!) is a short-length feature film based on The Doraemons, a spin-off of the long-running series, Doraemon. It premiered on March 9, 2002 in Japan on a bill with The Day When I Was Born and Doraemon: Nobita and the Robot Kingdom. The movie's original plot was written by Fujiko F. Fujio and Motoo Abiko. During the 2002 FIFA World Cup, The movie "The Doraemons: Goal! Goal! Goal!" had shown to the world, to celebrated The Doraemons (because the 2002 FIFA World Cup is the first ever FIFA World Cup had all the 7 teams came from 7 countries of The Doraemons: Japan (Doraemon) as host, Brazil (Dora-rinho), Spain (El Matadora), USA (Dora-the-Kid), China PR (Wang Dora), Saudi Arabia (Dora-med III) and Russia (Dora-nichov)).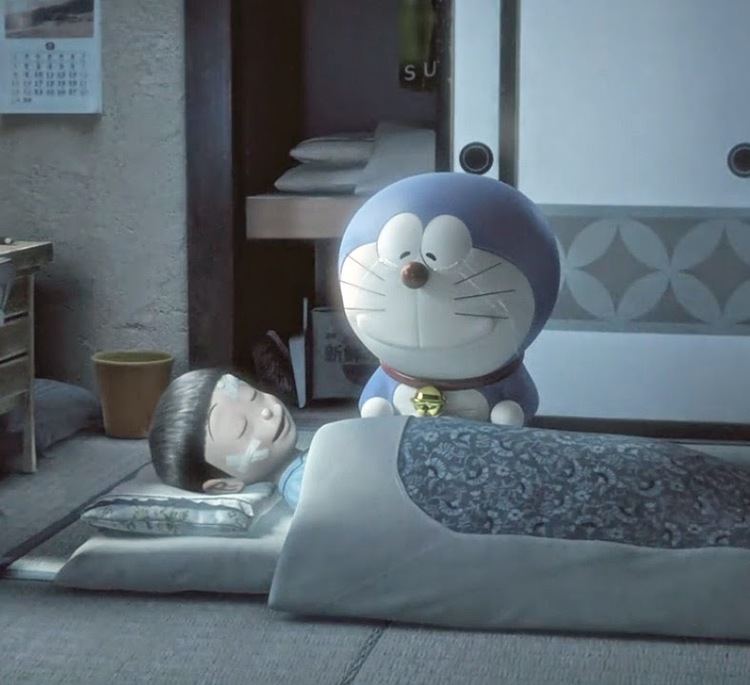 The Doraemons, a group of culturally different versions of the Doraemon, gather to play a game of football. Nobita and Doraemon invite Gian and Suzuka for this game. Suneo finds out that he is not invited and has a huge tantrum at home, despite the fact that he is in the US. Doraemon is made the game coach, and the game begins.
Suneo starts thinking about his time with Nobita, and regrets not having called him for several video games at home, taking him for hiking trips and several activities in which he did not include Nobita. He feels sad and goes to bed early.
Meanwhile, the Brazilian Doraemon loses to the American Doraemon due to his hunger after seeing Gian eating a Doracake. After the game, the Indian Doraemon is declared the winner due to him resisting Gian and Nobita tempting him with Doracake.
After the latter return home to the 20th Century ( for the game was held in the 21st century ) Nobita receives an emotional phone call from Suneo. In the call, Suneo apologises for everything he had done to hurt Nobita. Nobita forgives him and the two go fishing together. Doraemon says, " Suneo is nice today. But he will turn back to the same, arrogant, spoiled boy he was. Oh well. At least Nobita is happy!"