Nationality

Italian





Born 19 July 1688 (

1688-07-19

)

Milan, Italy




Known for

Painting and architecture




Died

17 July 1766, Beijing, China




Artwork

The Qianlong Emperor in Ceremonial Armour on Horseback




Similar

Qianlong Emperor, Yongzheng Emperor, Kangxi Emperor, Xu Beihong, Matteo Ricci
Giuseppe Castiglione, S.J. (simplified Chinese: 郎世宁; traditional Chinese: 郎世寧; pinyin: Lángshìníng) (19 July 1688 – 17 July 1766), was an Italian Jesuit lay brother and a missionary in China, where he served as an artist at the imperial court of three emperors – the Kangxi, Yongzheng and Qianlong emperors. He painted in a style that is a fusion of European and Chinese traditions.
Contents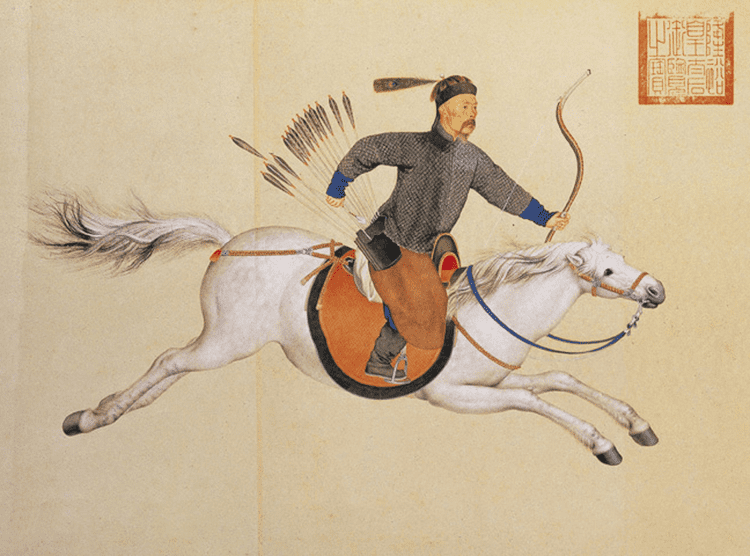 Early life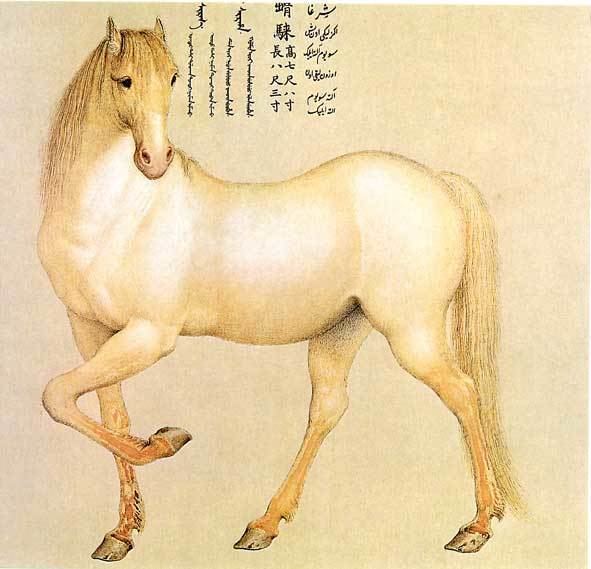 Castiglione was born in Milan's San Marcellino district on 19 July 1688. He was educated at home with a private tutor, then a common practice among wealthy families. He also learned to paint under the guidance of a master. In 1707, he entered the Society of Jesus in Genoa aged 19. Although a Jesuit, he was never a priest. Rather, he was a lay brother.
Paintings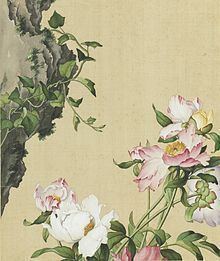 In the late 17th century, a number of European Jesuit painters served in the Qing court of the Kangxi Emperor who was interested in employing European Jesuits trained in various fields, including painting. In the early 18th century, the Jesuits in China made a request for a painter to be sent to the imperial court in Beijing. Castiglione was identified as a promising candidate and he accepted the post. In 1710 on the way to Lisbon he passed through Coimbra where he stayed for several years to decorate the chapel of St. Francis Borgia in the Church of the novitiate, today the New Cathedral of Coimbra. He painted several panels in the chapel and a Circumcision of Jesus for the main altar of the same church.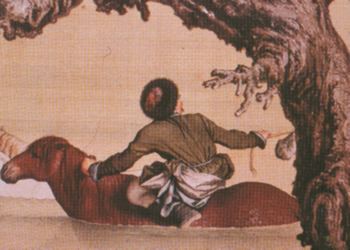 In August 1715, Castiglione arrived in Macau, China, and reached Beijing later in the year. He stayed at a Jesuit church called St Joseph Mission or Eastern Hall (Dong Tang) in Chinese. He was presented to the Kangxi Emperor who viewed his painting of a dog, another source said a bird was also painted on the spot on Kangxi's request. He was assigned a few disciples, however he initially placed to work as an artisan in the palace enameling workshop.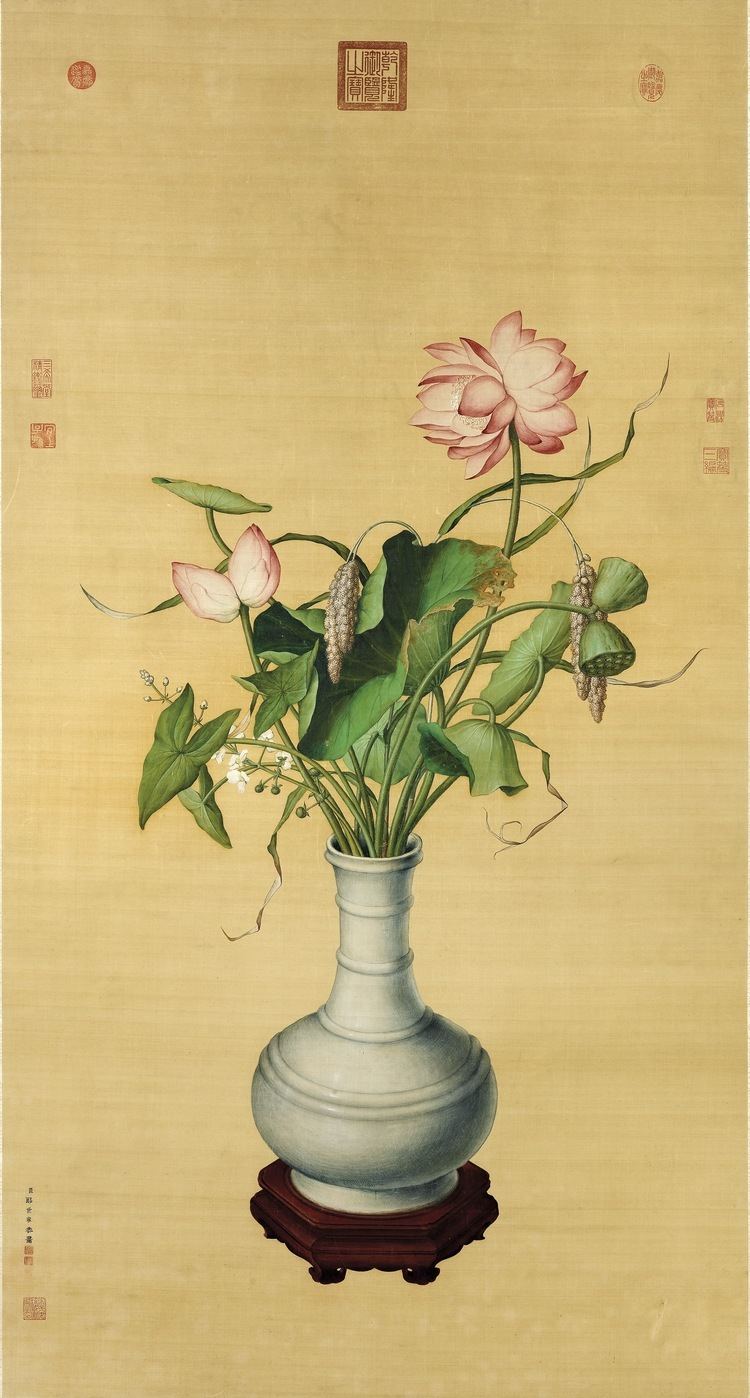 While in China, Castiglione took the name Lang Shining (郎世寧). Castiglione adapted his Western painting style to Chinese themes and taste. His earliest surviving painting created in such style was from the first year of Yongzheng's reign in 1723. He was permitted to leave the enamel workshop by Yongzheng as it was affecting his eyesight. Although Castaglione was favoured by Yongzheng who commissioned a number of works by him, Yongzheng's reign was a difficult period for Jesuits as Christianity was suppressed and those missionaries not working for the emperor were expelled.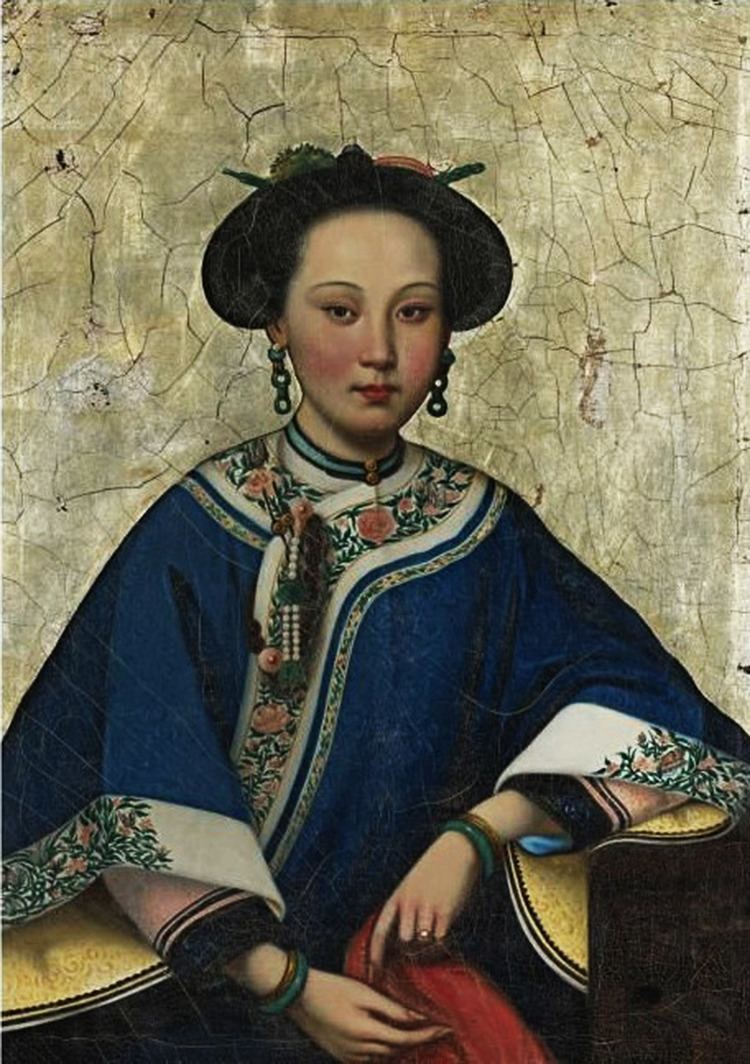 His skill as an artist was appreciated by the Qianlong Emperor, and Castiglione served the Emperor for three decades and was granted increasingly higher official rank within the Qing court. He spent many years in the court painting various subjects, including the portraits of the emperor and empress. Qianlong showed particularly interest in paintings of tribute horses presented to Emperor on which Castiglione painted a series.
In 1765, Castiglione and other Jesuit painters also created a series of "Battle Copper Prints" commissioned by the Emperor to commemorate his military campaigns. Small-scale copies of his paintings were shipped to Paris and rendered into engravings with etching before being returned to China. A series of sixteen prints by Castiglione (who contributed two) and his contemporaries Jean-Denis Attiret, Ignatius Sichelbart and Jean-Damascène Sallusti were created in this way.
Castiglione died in Beijing in 17 July 1766.
Architecture
In addition to his skill as a painter, he was also in charge of designing the Western-Style Palaces in the imperial gardens of the Old Summer Palace. The project was initiated by Qianlong in 1747 in a garden once used by Yongzheng, with the construction of European styled palaces and gardens, aviaries, a maze, and perspective paintings organized as an outdoor theatrical stage, as well as fountains and waterworks designed by Michel Benoist. Castiglione also created trompe-l'œil paintings on the walls of the palaces. The buildings however were destroyed in 1860 during the Second Opium War.
Style and techniques
Castiglione's style was a unique blend of European and Chinese compositional sensibility, technique and themes. Western style was adjusted to suit Chinese taste; for example, strong shadows used in chiaroscuro techniques were unacceptable in portraiture as the Qianlong Emperor thought that shadows looked like dirt, therefore when Castiglione painted the Emperor, the intensity of the light was reduced so that there was no shadow on the face, and the features were distinct. Emperors also preferred to have their portraits painted full face with a frontal posture, the royal portraits are therefore usually painted in such a manner.
The paintings were done on silk, and unlike Western painting where mistake can be reworked, brushwork on silk is almost impossible to be removed, therefore requires careful and precise painting. The painting needed to be worked out in detail beforehand, which Castiglione did in a preparatory drawing on paper before he traced the design onto silk. An example is the most important early work by Castiglione, One Hundred Horses in a Landscape (百駿圖), for which the preparatory drawings survive. It was painted in 1728 for the Yongzheng emperor. Some of the horses are in a 'flying gallop' pose, which had not been done before by European painters. The painting was executed using tempera on silk in the form of a Chinese handscroll of nearly eight meters in length. It was largely done in a European-style in accordance with the rules of perspective, and with a consistent light source. However, the dramatic chiaroscuro shading typical of Baroque paintings is reduced and there are only traces of shadow under the hooves of the horses.
Castiglione was assisted in many of his paintings by a number of court painters. For example, in the painting Deer Hunting Patrol (哨鹿圖, Shaolutu), he would be responsible for painting the portraits of the emperor and other officials on horseback. Other members of the hunting party, the trees and landscape however would be painted by other court painters in a Chinese style that is distinctly different from Castiglione's.
Legacy
Due to Castiglione's work Qing court paintings began to show a clear Western influence. Other European painters followed and a new school of painting was created that combined Chinese and Western methods. The influence of Western art on the Qing court paintings is particularly evident in the light, shade, perspective, as well as the priority given to recording contemporary events.
In 2005, Castiglione became the subject of the television series Palace Artist in China, played by famed Canadian-Chinese actor Dashan (Mark Rowswell), and broadcast by China Central Television (CCTV).
References
Giuseppe Castiglione (Jesuit painter) Wikipedia
(Text) CC BY-SA