Gillian Reynolds MBE (née Morton; born 1935) is a British radio critic, journalist and broadcaster.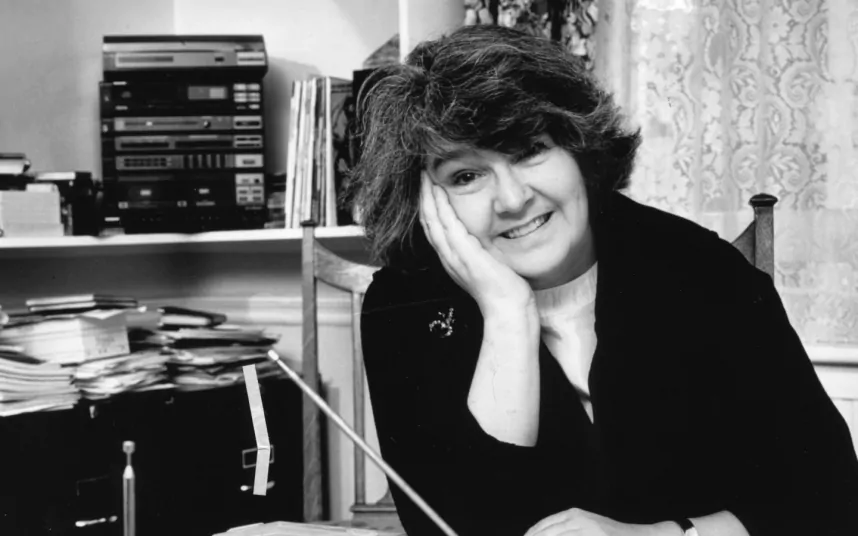 The daughter of market traders in Liverpool, she was educated at St Anne's College, Oxford University. After leaving Oxford, she undertook postgraduate research at Mount Holyoke College in Massachusetts, USA, for a year.
Reynolds became the radio critic of The Daily Telegraph in 1975; she previously held the same post at The Guardian for seven years from 1967. In between these two jobs she was the first Programme Controller of Radio City in Liverpool in 1974. Later, Reynolds was involved in the group organising the events in Liverpool while the city was European City of Culture in 2008.
Reynolds is a Fellow of The Radio Academy, a trustee of the National Museum in Liverpool, a Fellow of the Royal Television Society and an Honorary Fellow of her old Oxford college, St Anne's. Until January 2009, she chaired the Charles Parker Archive Trust at Birmingham Central Library. She is also a member of the Advisory Board of the National Media Museum in Bradford, Yorkshire.
Reynolds celebrated her forty years with the Telegraph by reporting in December 2015: "Radio is more popular with BBC audiences than TV, delivering 43 percent of the BBC's total audience" [the BBC being the UK's public broadcaster, then in its ninth decade]. She argued that "radio is perceived as a medium of the future not a dusty relic", crediting digital technology, interactivity by audiences and the huge breadth of creativity radio offers. She wrote: "There are ways of telling a story on radio... that audio does better than any other medium, more intimately and with more immediate impact."
The former Gillian Morton married the American journalist Stanley Reynolds in 1958 after meeting the previous year during Morton's period in the United States; the couple had three sons, but later divorced. Reynolds was made a Member of the Order of the British Empire in the 1999 Birthday Honours for service to Journalism.