George Kocherry is, as of his appointment by Pope Francis on Saturday, July 6, 2013, the current Apostolic Nuncio to Bangladesh, and Titular Archbishop of Othona. His previous post was as Apostolic Nuncio to Zimbabwe. Archbishop Kocherry has also served as Nuncio to Ghana and Togo.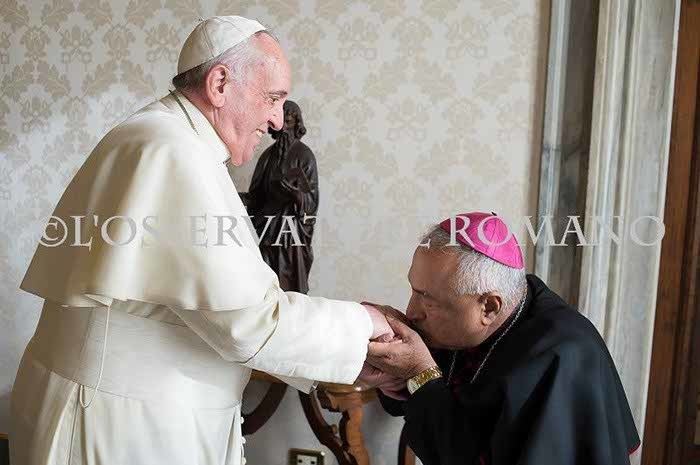 Archbishop Mar George Kocherry was born in Changanacherry, Kerala on 4 February 1945. He left India in 1967 for studying philosophy and theology in Rome, where he obtained his Doctorate in Canon Law. He was ordained priest on 26 June 1974 and joined a special course from 1974-1978 in order to join the Vatican Diplomatic Service. He has served in the nunciatures of South Korea, Cosa Rica, Nigeria, West Indies, Thailand, Singapore, Switzerland and Australia as secretary.
In 2000, he was appointed Apostolic Nuncio to Ghana & Togo and elevated to Archbishop. From 10 June 2000, he is also the Titular Archbishop of Othona. He served in Ghana for 8 years and in 2008 got transferred to Zimbabwe. Now he serving as the Apostolic Nuncio to Bangladesh from 2013 onwards.