George G. Adams (1850–1932) was an American architect from Lawrence, Massachusetts.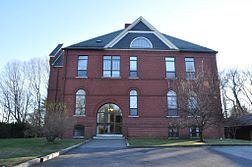 Adams was born in Rochester, New Hampshire in 1850, later moving to Lawrence. In 1879 he established himself as an architect. He worked alone until 1889, when he briefly associated with William P. Regan as Adams & Regan. The only known design by the firm is the Marston Building in Lowell of 1889. Adams practiced until the late teens, when he retired. A mason, he resumed his practice in late 1921 to design the new Masonic Temple. Upon resuming his practice, he partnered with David M. Brown, a recent MIT graduate. They were together until about 1924, and Adams retired permanently in 1926.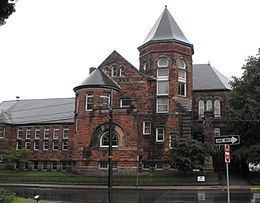 Adams was noted in northern New England as an architect of public buildings. In addition to those he designed in Lawrence, Adams designed a number of courthouses, town and city halls, libraries, and other buildings.
In 1875, Adams married Mary Maria Leslie of Lynnfield. He died in 1932.