Covid-19
Yuji Akiyama




George Akiyama




Disregarded People




www.george-akiyama.com




Who are you




Manga artist




Tokyo, Japan




Japanese




Manga artist








April 27, 1943 (age 72) (

1943-04-27

)

Ashikaga, Tochigi Prefecture, Japan




Ashura (1970–1971) Haguregumo (1973–) Manga Chugoku Nyumon (2005)




Keiichi Sato, Hideo Sakaki, Hitomi Miwa, Nao Omori, Takao Saito
George Akiyama (ジョージ秋山, Jōji Akiyama, born Yūji Akiyama (秋山 勇二), April 27, 1943 in Ashikaga, Tochigi Prefecture, Japan) is a Japanese manga artist known for dealing with controversial and incendiary topics in many of his works. He was born the second boy of five siblings. He has an older brother and older sister and younger brother and younger sister. His father is a Korean, and was an artificial flower craftsman.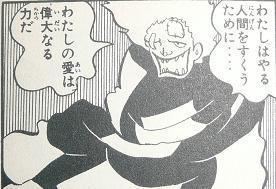 Akiyama quit high school and moved to Tokyo to become a manga artist. After working briefly as a book wholesaler, he became an assistant for manga artist Kenji Morita. He made his major debut in 1966 with the gag-manga Gaikotsu-kun, which was published in Bekkan Shōnen Magazine, and shocked readers in 1970 with Ashura, which contained numerous unsettling depictions of human life. The first chapter of Ashura contains a scene where a woman commits cannibalism to prevent herself from dying of starvation, and later attempts to eat her own child as well. The August 2, 1970 edition of Weekly Shōnen Magazine which first published this chapter was banned in several regions as a result of this scene, propelling Akiyama to infamy within the manga industry. Akiyama continued his career with Kokuhaku (lit. "Confessions"), which began serialization in the 11th edition of Weekly Shōnen Sunday in 1971. This manga took on an unprecedented format where Akiyama would make a confession each week (for instance, in one chapter he confesses that he is a murderer), only to admit that his confession was a lie in the following week's chapter. After repeating this for the duration of the manga, Akiyama suddenly announced his retirement, cutting off all of the serializations he held on various magazines to embark on a solo journey across Japan.
Akiyama came out of retirement only 3 months later with Bara no Sakamichi, which began serialization in the 34th edition of Weekly Shōnen Jump in 1971. He started his longest work, Haguregumo, on Big Comic Original, which won him the Shogakukan Manga Award in 1979. The series has yet to conclude after over 30 years of serialization, and has spanned over 80 volumes since its inception in 1973. The series was also adapted into an anime movie by Toei Animation in 1982.
Hakuai no Hito and Sutegataki Hitobito, both serialized in the magazine Big Gold, marked Akiyama's transition towards employing more philosophical themes rather than the gag-based style he had used throughout his early career. Akiyama also participated in creating a manga version of the Bible, which was published by Gentosha in 2005. The same year, he also published An Introduction to China: A Study of Our Bothersome Neighbors (マンガ中国入門 やっかいな隣人の研究, Manga Chūgoku Nyūmon: Yakkai na Rinjin no Kenkyū), a highly controversial manga which depicted the Chinese as being obsessed with cannibalism and prostitution, and denied that the Rape of Nanking ever occurred. The book went on to become a bestseller in Japan despite its incendiary content.
George Akiyama Wikipedia